Within the record of the artwork, for all the economic values with non-Euro currency, besides saving the datum with the designed currency, Artshell transforms automatically the economic value in Euro questioning the ECB (European Central Bank) system in order to have the up-to-date exchange rate.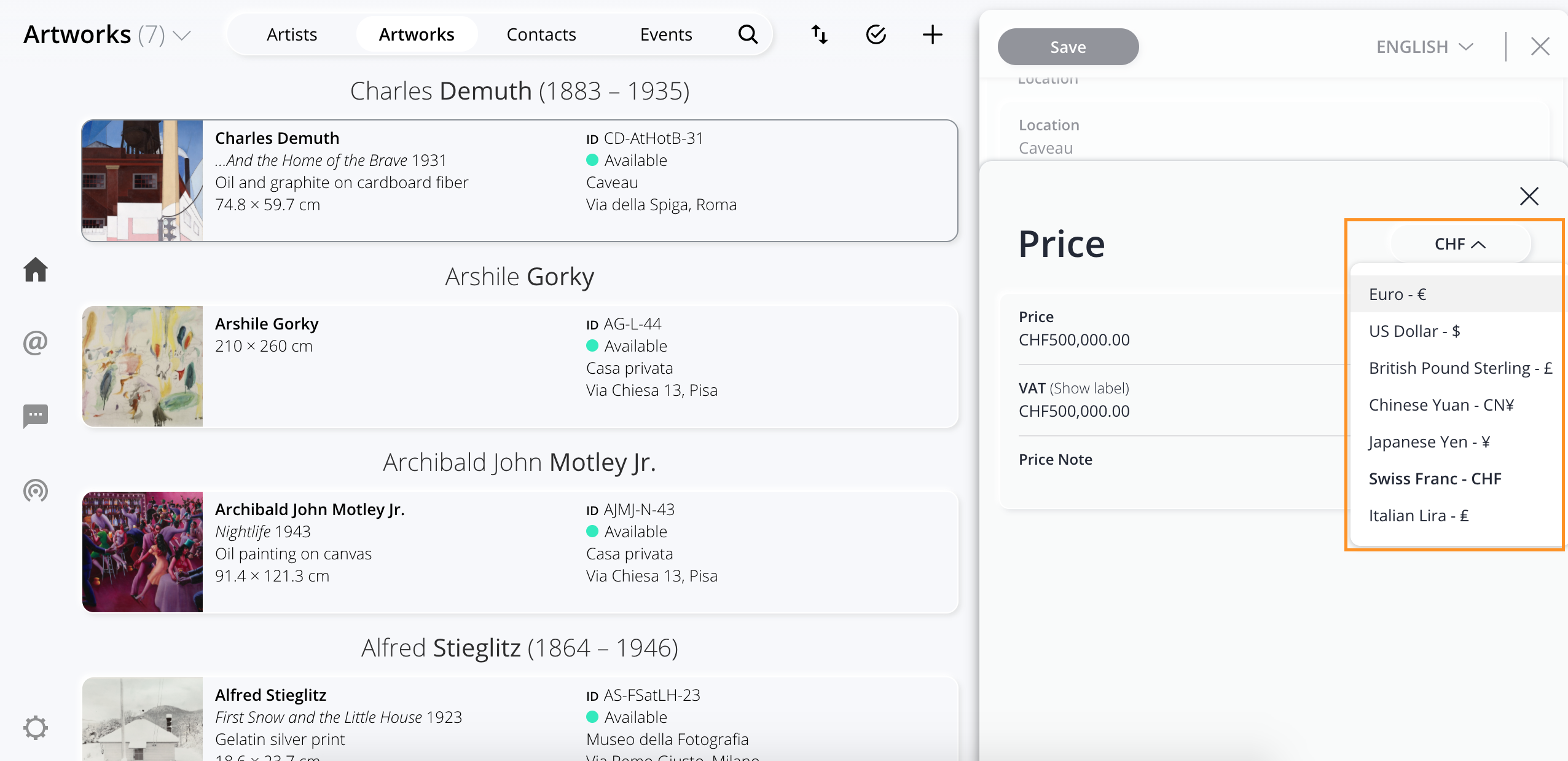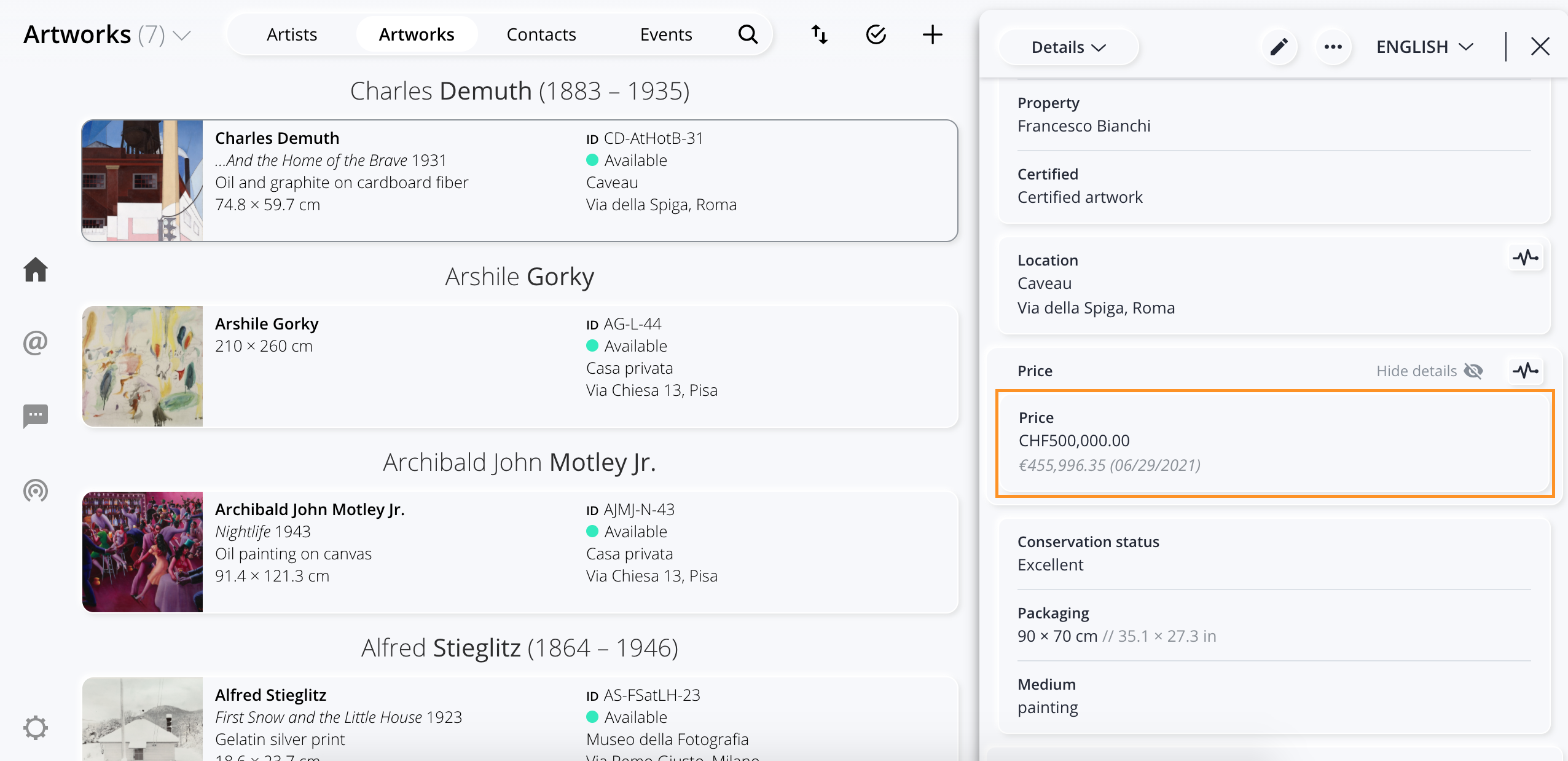 In case you added economic values with a date antecedent today, Artshell will be able to provide you with the conversion in Euros for that precise day.
Should you encounter any trouble, or should any error pop up, we kindly ask you to write us at support@artshell.eu by providing us your information, the name of your account, the problem your are experiencing or the request for help. We ask you to be as detailed and specific as possible (you can also send us screenshots) with regards to the issue you are facing or the request for help, so to help our support department to be able to identify and solve the problem in the fastest way.