The section Media of the record of the work is that area where you can upload images and videos related to your artworks, from the cover image to details, the rear and the signature. You can add a caption to each image or video, specifying the Courtesy or the photo credits.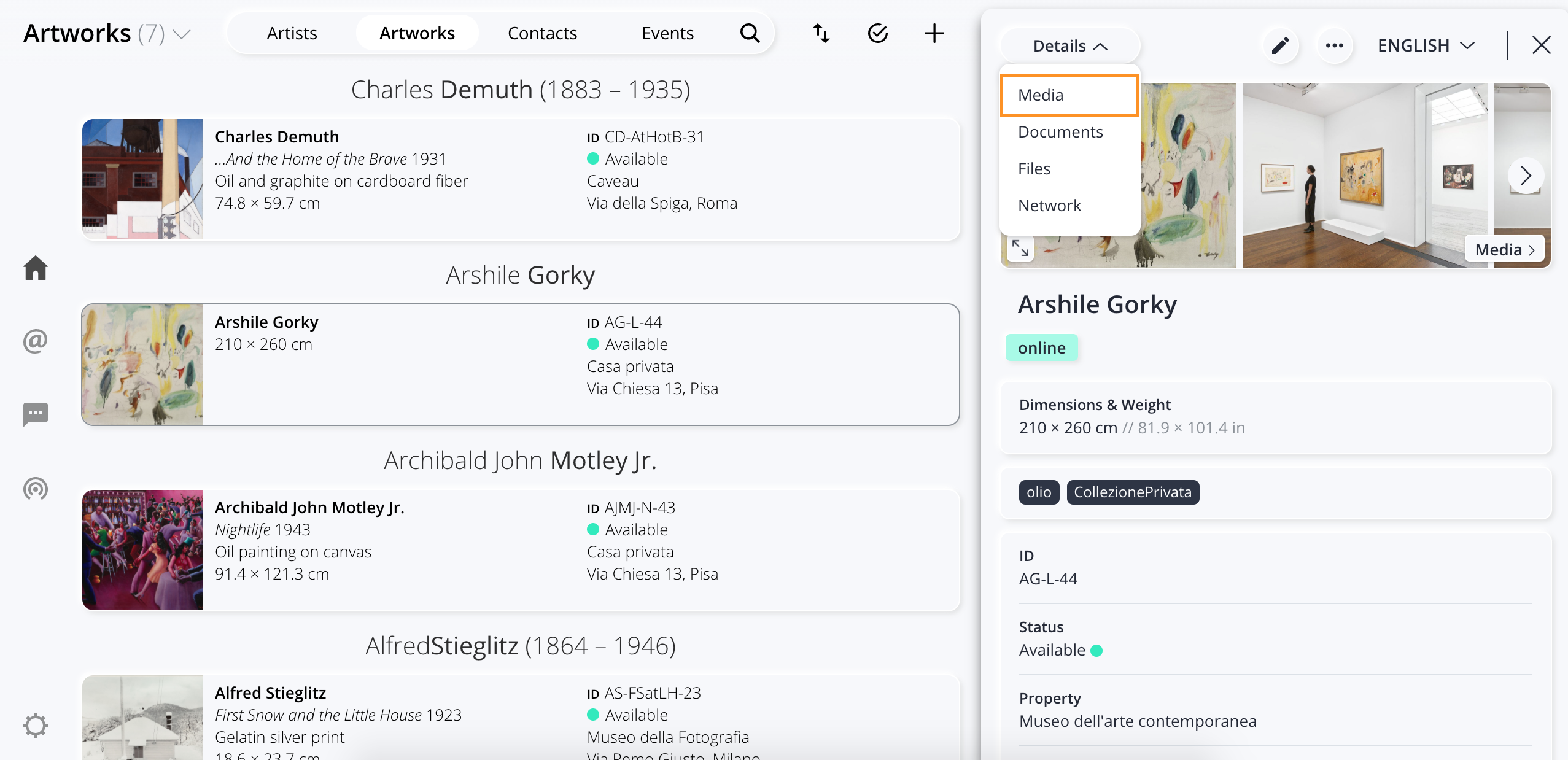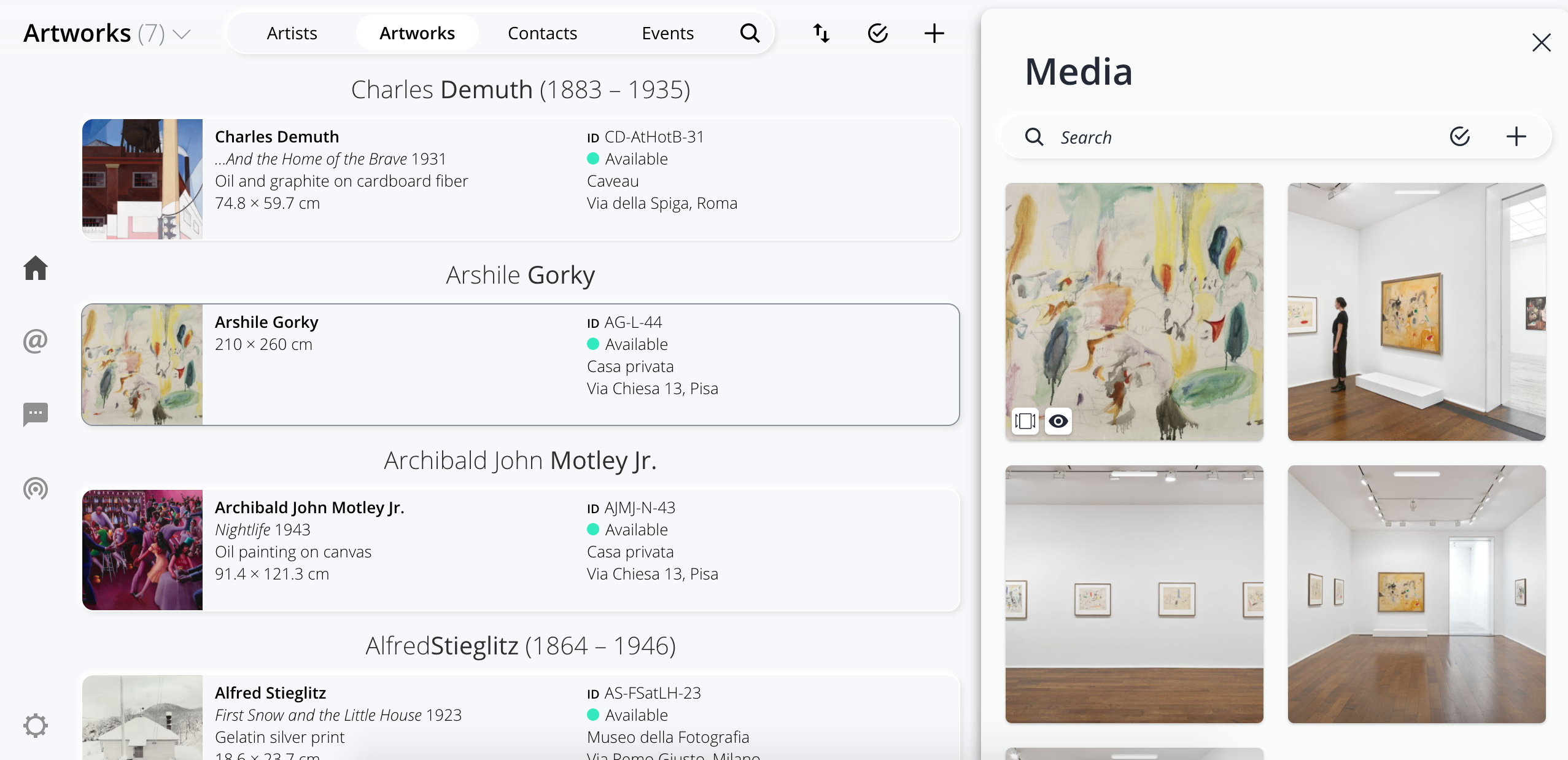 From the section Media it is also possible to download the original file of the images or of the videos or share them via link.
The section Media of Artshell has been designed to allow you to upload any sort of image: TIFF, JPG, PNG, GIF, etc. with any dimension up to 1GB. The system, after having saved the original, it automatically converts it in a JPG format 72dpi, namely the best resolution for the web.
This feature will allow you to save, store, and keep always with you your image archive in high resolution and also to save a lot time with the process of conversion of images for the web.
We remind you that Artshell offers you endless space for you images, while for the videos the space limit is of 25GB.