Within the Media section of the artwork it is possible to choose an image as cover image. his picture will be the main image linked to the work.
Attention: at the moment it is not possible to set a video as cover image.
In order to set a cover image it is sufficient to select "set as cover image" from the menu that pops up by clicking on the three dots symbol on the at the right bottom of the image. Should you want to change cover image for an artwork, it is sufficient to set a new image as cover image and automatically the system will change it.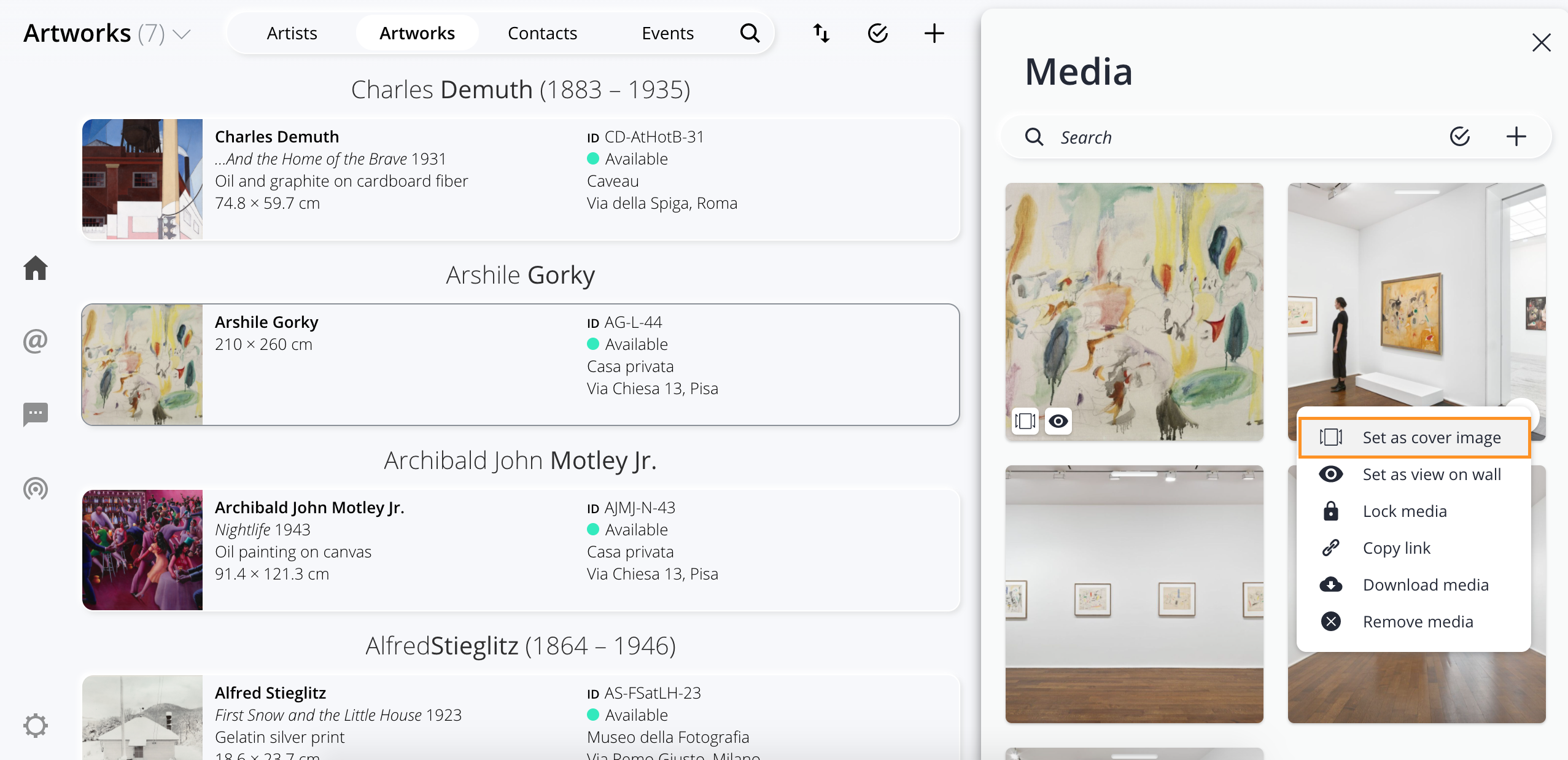 Within the media section of the work it is possible to sort the images by dragging them, and keeping pressed on the high part of the image, by placing them in the order you wish.
Should you experience troubles in ordering the images or any error pop up, we kindly ask you to write us at support@artshell.eu by providing us your information, the name of your account, the problem your are experiencing or the request for help. We ask you to be as detailed and specific as possible (you can also send us screenshots) with regards to the issue you are facing or the request for help, so to help our support department to be able to identify and solve the problem in the fastest way.