In the Insights section by clicking on the + button on the right top of the screen it is possible to create a new Insight.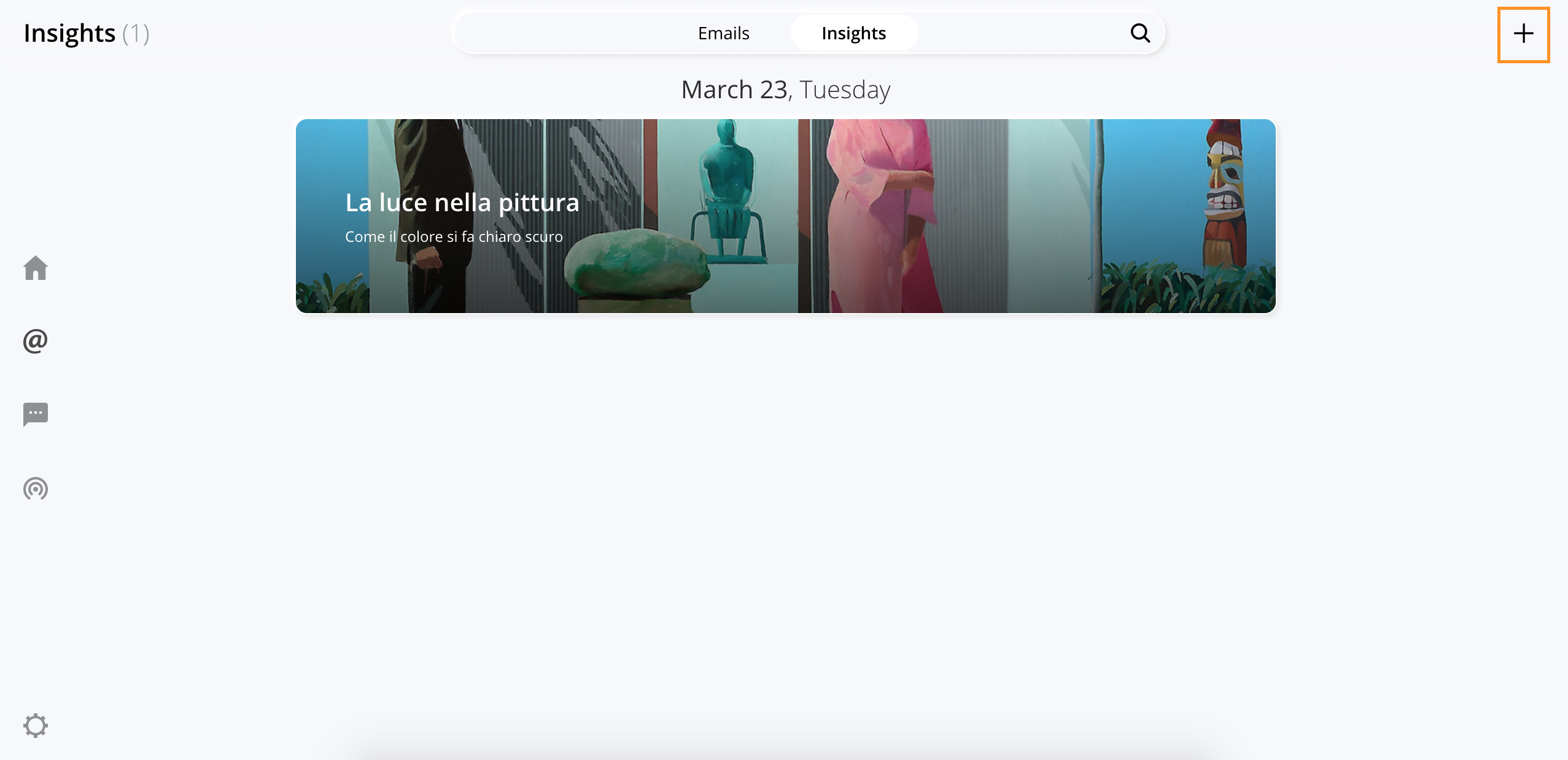 On the top left of the screen you find a X to quit the Insight, while on right you find the symbol of a floppy disk to save the changes. We remind you to always save the changes you make to an Insight before quitting.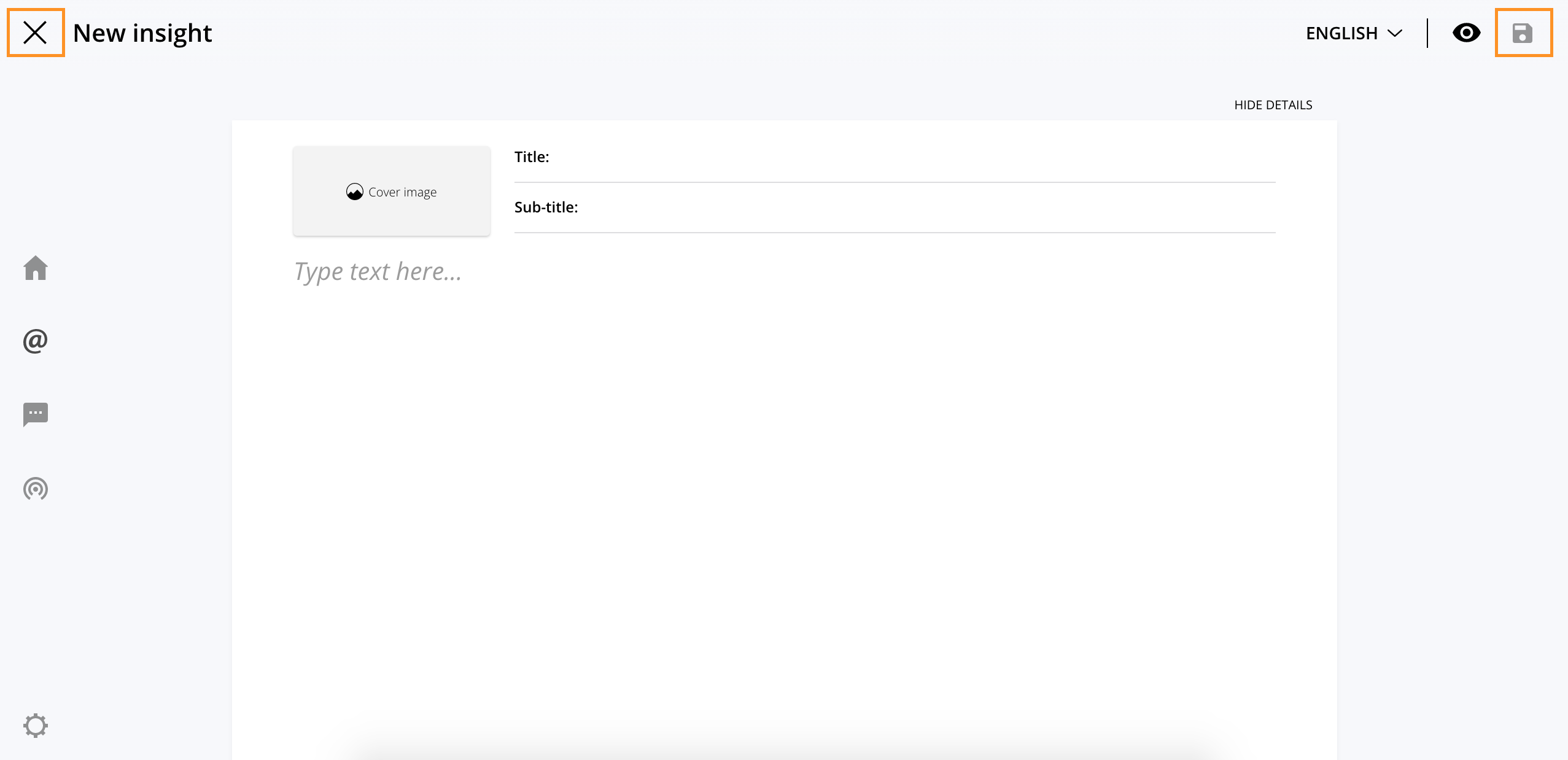 On the top right of the screen you also find the symbol of the eye that allows you to have a preview of your insight so to have a full screen overview. To quit the preview mode you can use the X on the top left of the screen, next to "Preview".
To begin creating an insight, on the top white text field, you are asked to insert:
a title
a subheading
an image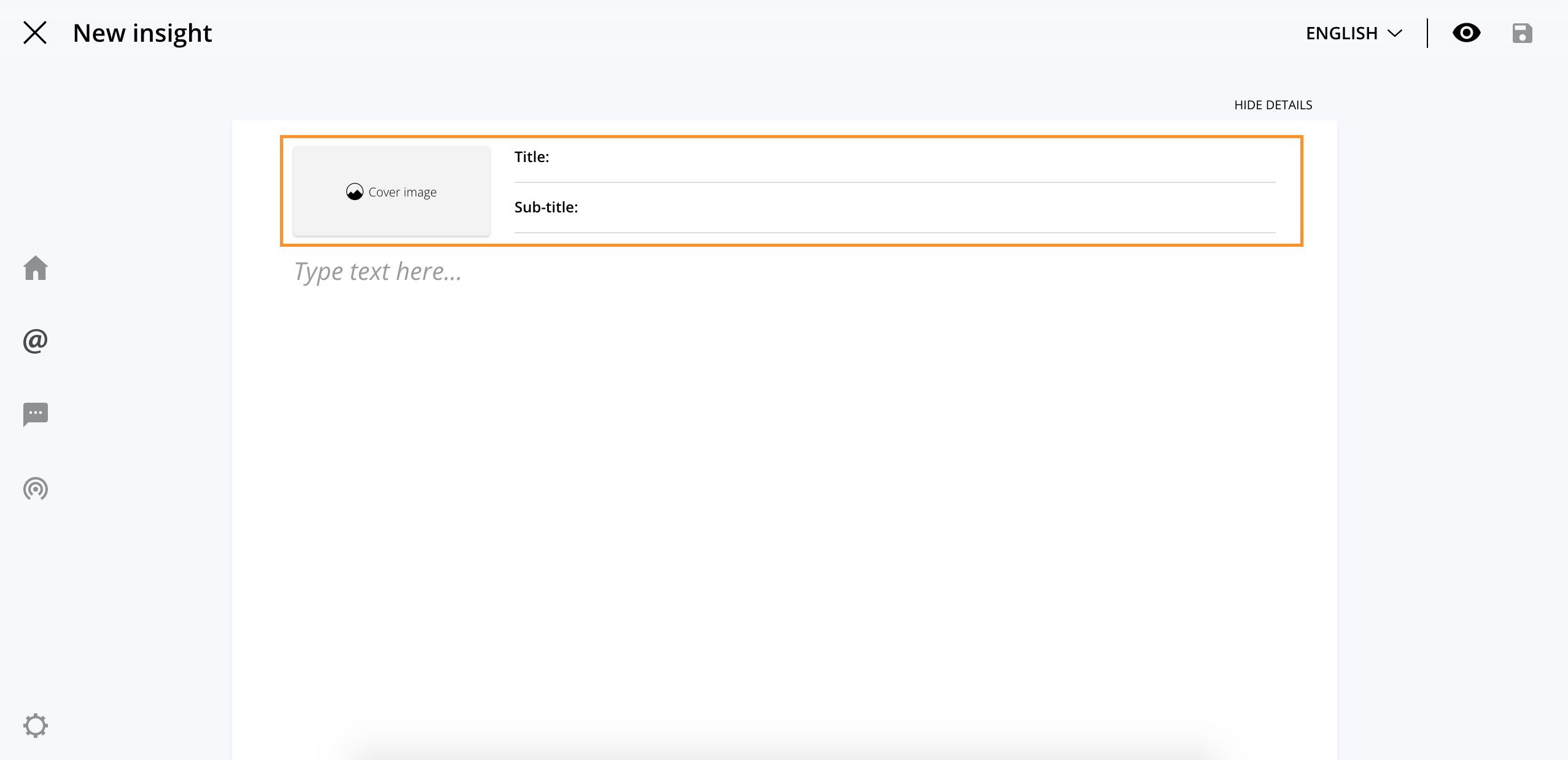 These fields are mandatory to save the insight and are used to make it identifiable both in the Insights section of the program and within the Network. To the right of the top of the Insights section, you find the button "Hide details" that allows you to hide or show these details should you find them annoying when creating the insight.