Once you have created your categories structure (see section Categories), it is necessary to add them in the section Documents. By clicking on the button + on the right side of the search bar it is possible to choose a category from the list and add it to the section Documents of the contact.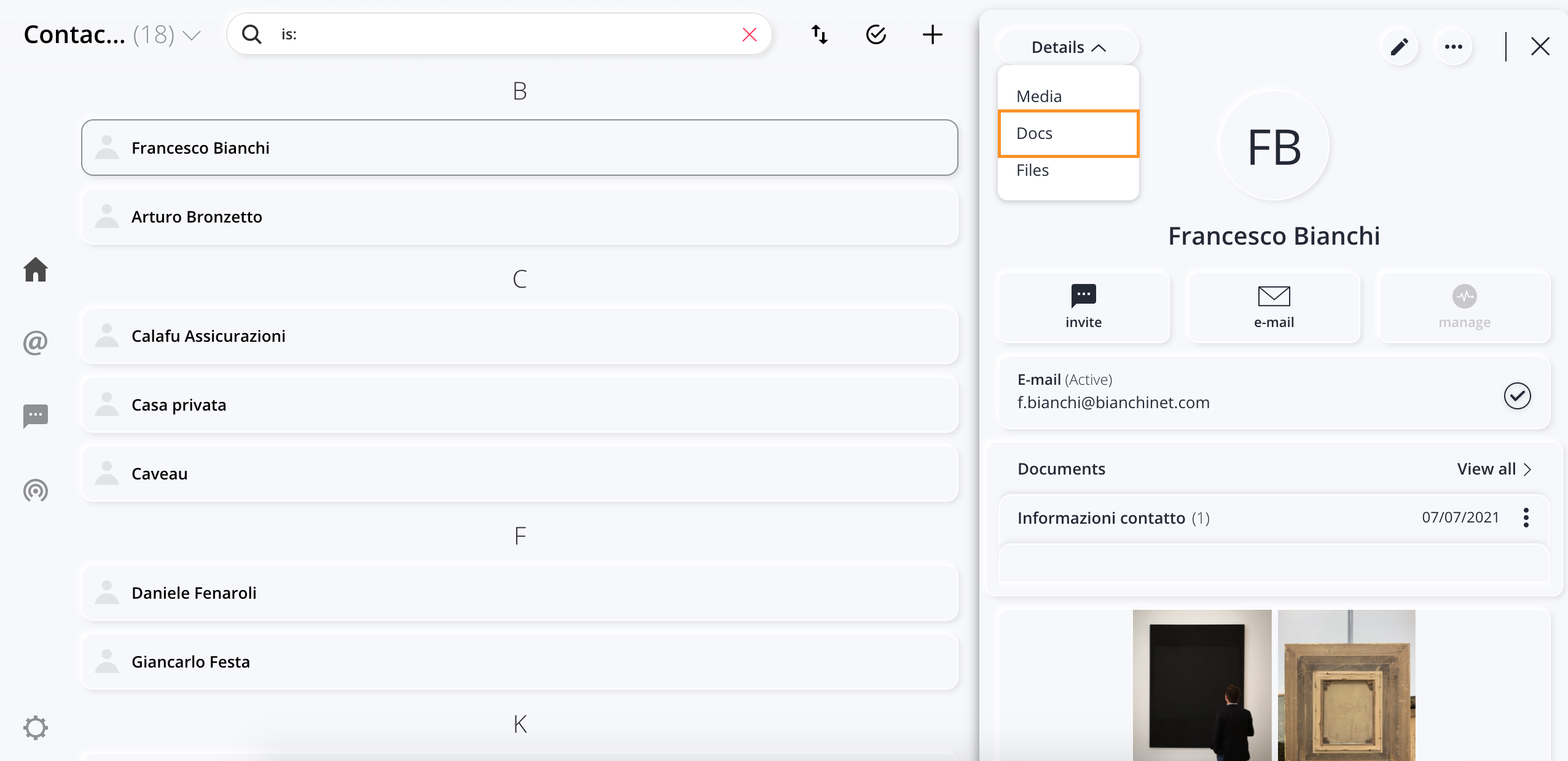 Attention: the system will show you the categories you have added in the setting panel under Documents categories, highlighting in light grey and making non selectable the categories already in use for that contact.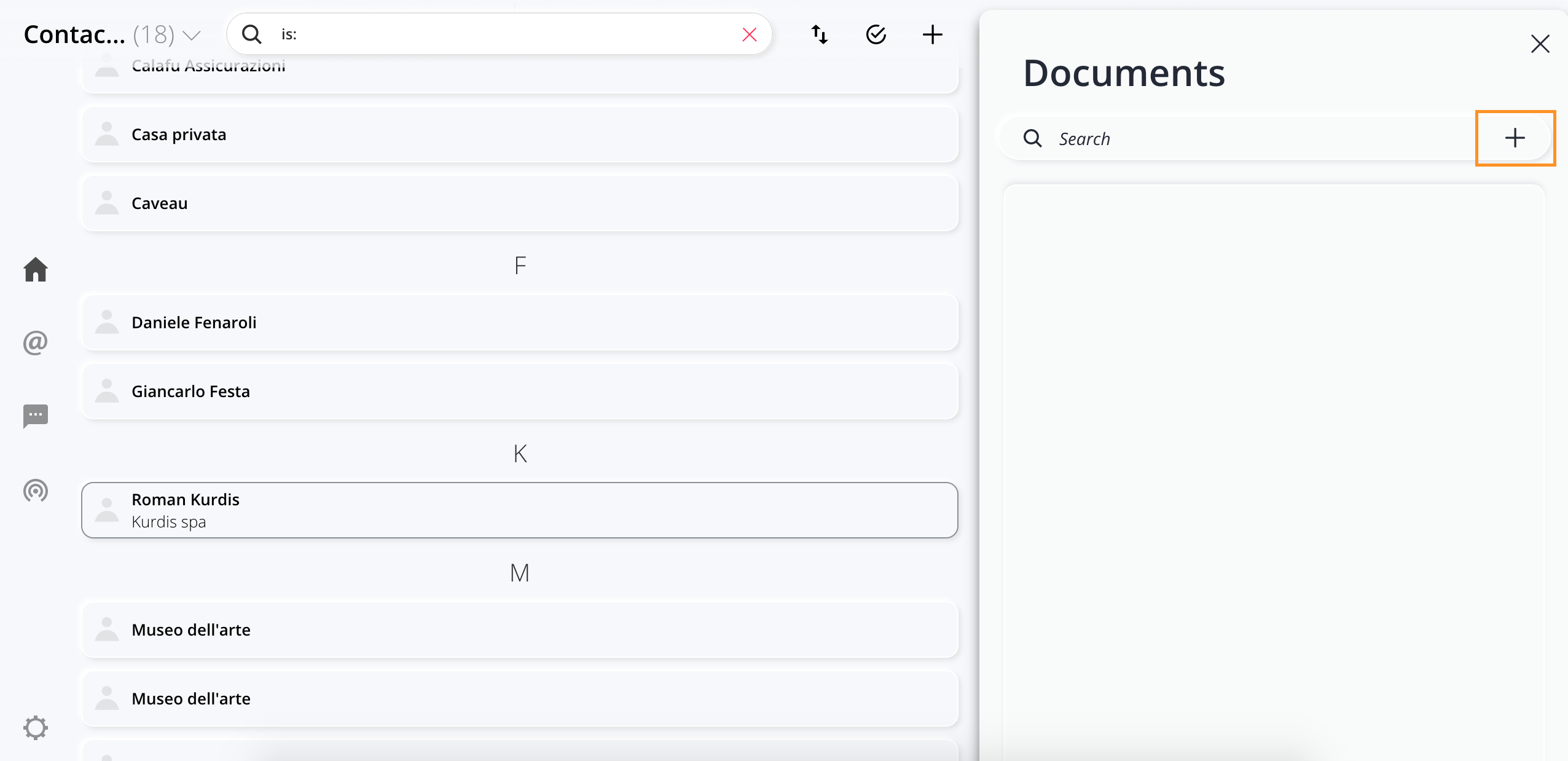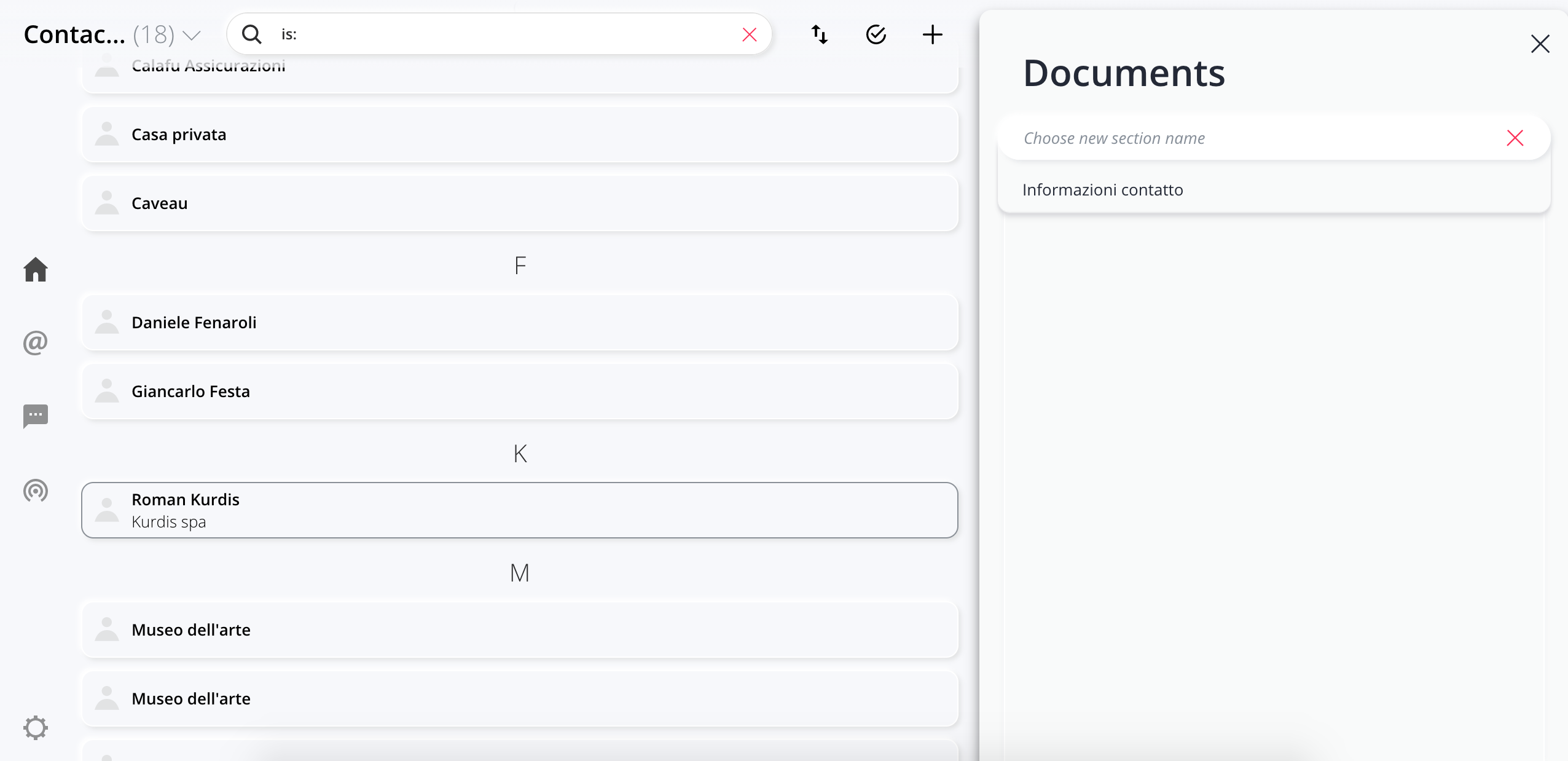 Once a category is added it is possible, by clicking on it, to use the button + placed on the right hand side of the search bar to create a new document.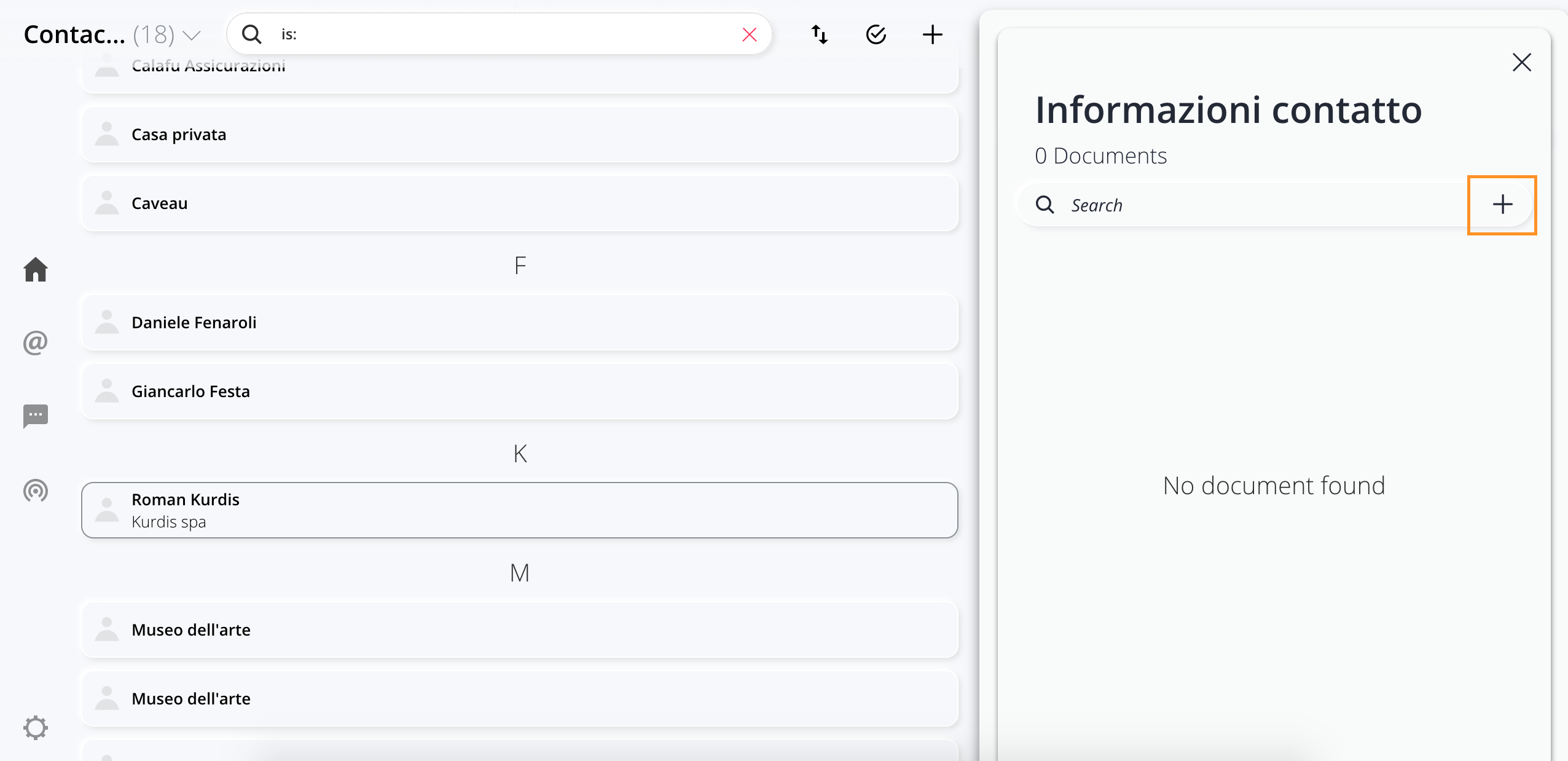 Should you encounter any trouble uploading a new document or should any error pop up, we kindly ask you to write us at support@artshell.eu by providing us your information, the name of your account, the problem your are experiencing or the request for help. We ask you to be as detailed and specific as possible (you can also send us screenshots) with regards to the issue you are facing or the request for help, so to help our support department to be able to identify and solve the problem in the fastest way.