Artshell is a multilingual platform that supports the upload of a vast amount of details and descriptions both in Italian and in English. We remind you though that translations are not automatically generated, but they will have to be inserted by the user in the proper area.
In order to manage the contents in the two available languages, Italian and English, it is sufficient to use the drop down menu on top of the different edit windows for the event.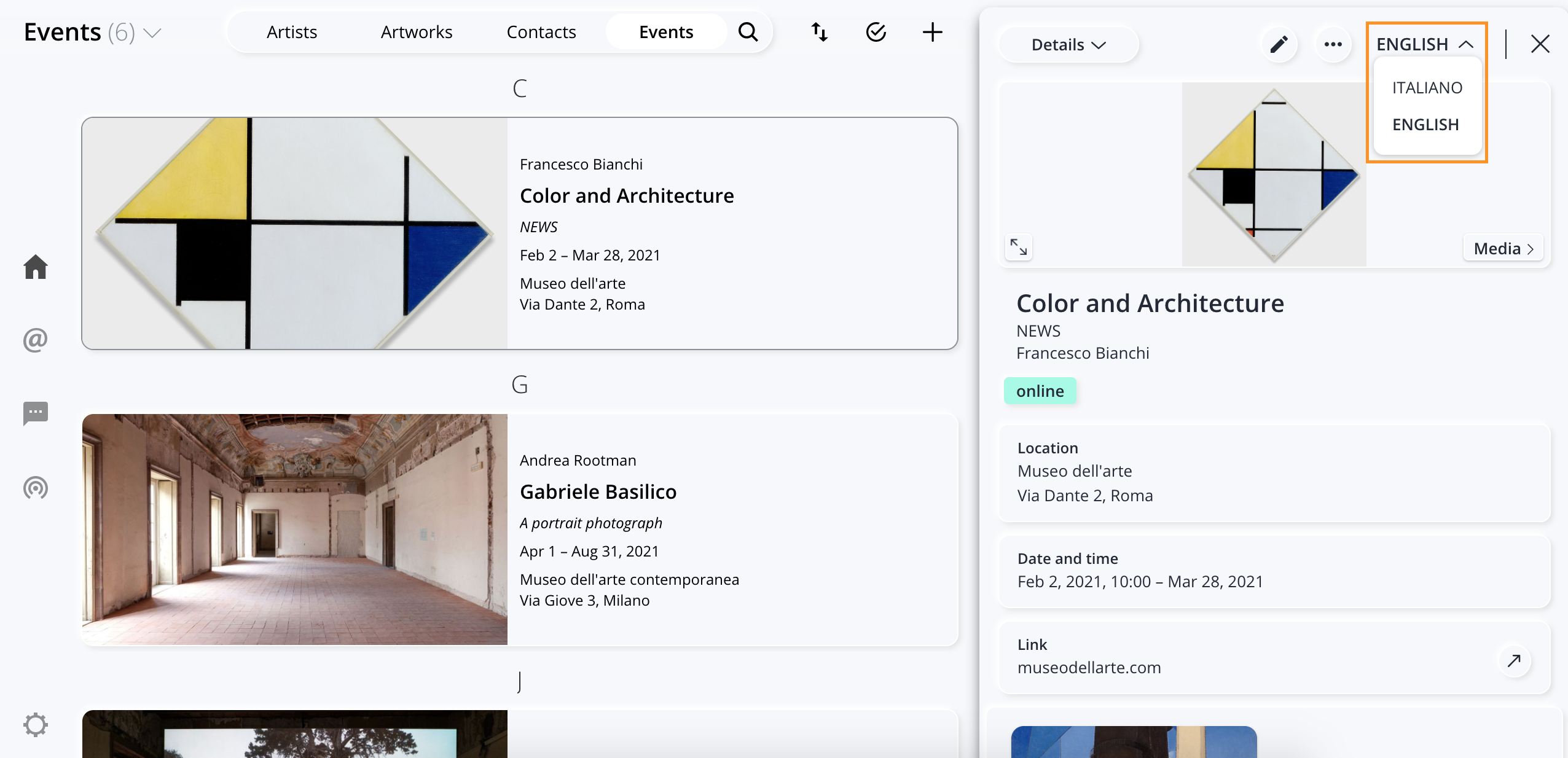 In particular, once the information has been added, it is sufficient to change language from the drop down menu to add the information in the other language.
Attention: Within the event tab there are some fields that cannot be translated and that once you switch language will remain unchanged, such as: the links to the name of the curator or to the various contacts for the place where the event is being held, etc.. All these fields, should they be deleted or edited in one language, they will be deleted or edited for the other one too.
Should you encounter any trouble, or should any error pop up, we kindly ask you to write us at support@artshell.eu by providing us your information, the name of your account, the problem your are experiencing or the request for help. We ask you to be as detailed and specific as possible (you can also send us screenshots) with regards to the issue you are facing or the request for help, so to help our support department to be able to identify and solve the problem in the fastest way.