The Artworks Tab of the Event record is the area in which you can upload all the artworks that will be exhibited at the event and that you wish to show within the Events tab. This feature serves the purpose of given a preview of those works that will be on show.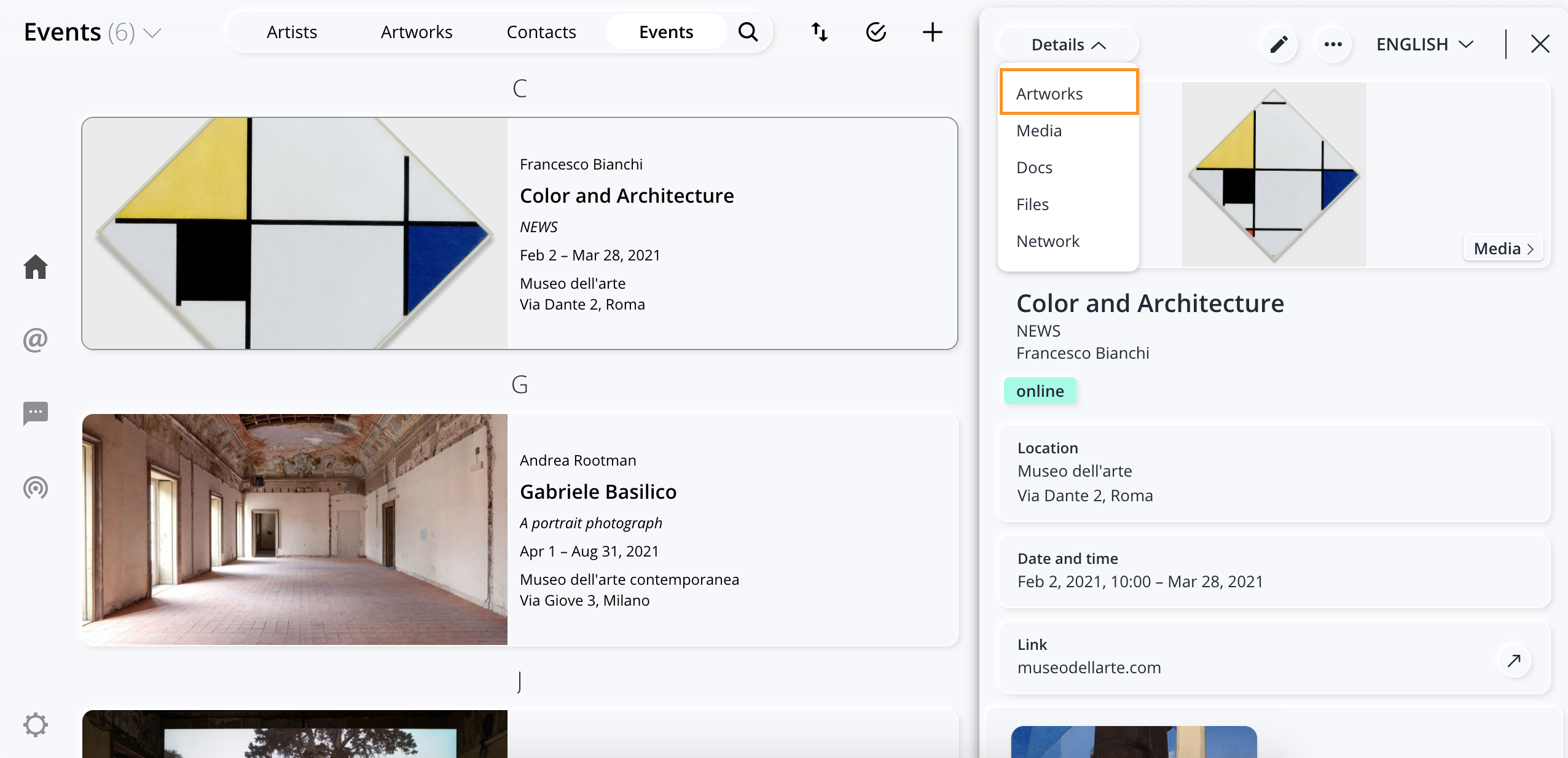 Within the Artworks section you can add all the required works without any limit and you can sort them by dragging them in the desired order.
Should you encounter any trouble, or should any error pop up, we kindly ask you to write us at support@artshell.eu by providing us your information, the name of your account, the problem your are experiencing or the request for help. We ask you to be as detailed and specific as possible (you can also send us screenshots) with regards to the issue you are facing or the request for help, so to help our support department to be able to identify and solve the problem in the fastest way.