The second section is a Viewing Room dedicated to the presentation of 16 artworks for sale, realized with whichever technique and of whatever dimension.
Each image comes with a caption with all the technical specifications (Author, Title, Year of production, Medium, Conservation status, etc.) and, should the gallery believe it may be the case, a brief explanation or some further information, the same that the gallery would provide to a visitor that entered its booth at the fair.
Moreover, each artwork can be visualized by the users on a virtual wall to get a better idea of its dimensions in a domestic environment.
You will also dispose of a virtual warehouse where you can store up to 59 further artworks.
You will be free to access this warehouse at any moment during the days of the fair and you will be able to switch your already published works with others, and add even further contents to the Events and Insights sections.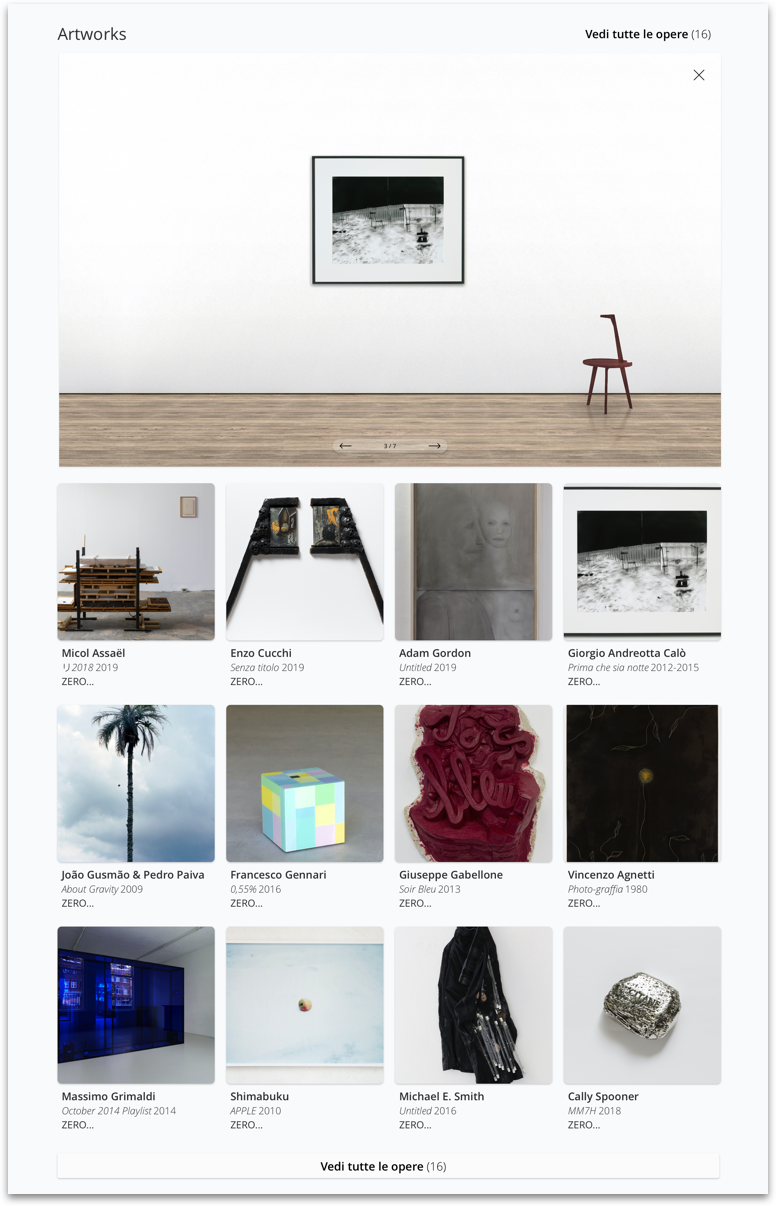 By clicking on a single image, the user will get access to a preview of the selected artwork and to its description: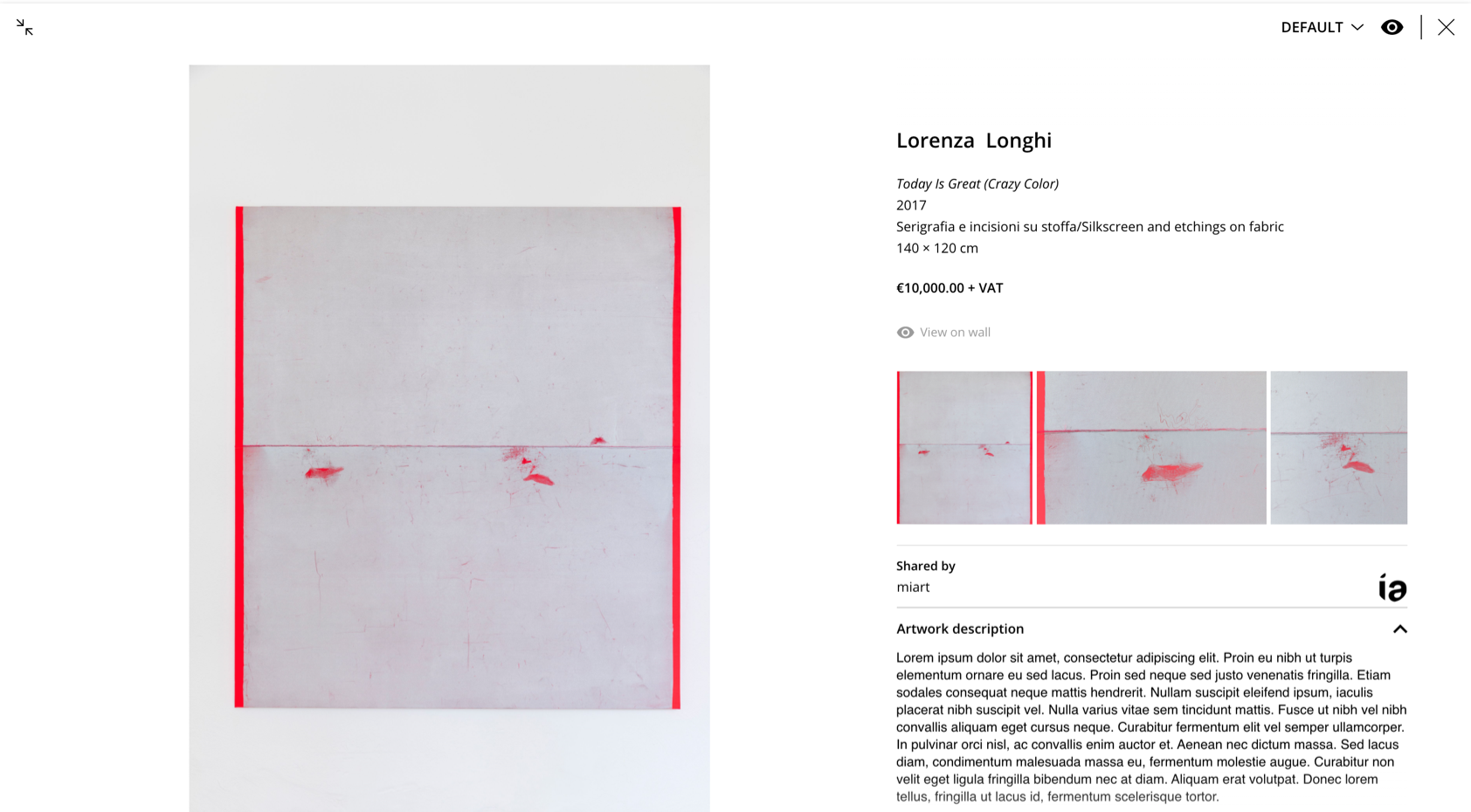 The user will have the chance to view the artwork in full screen mode: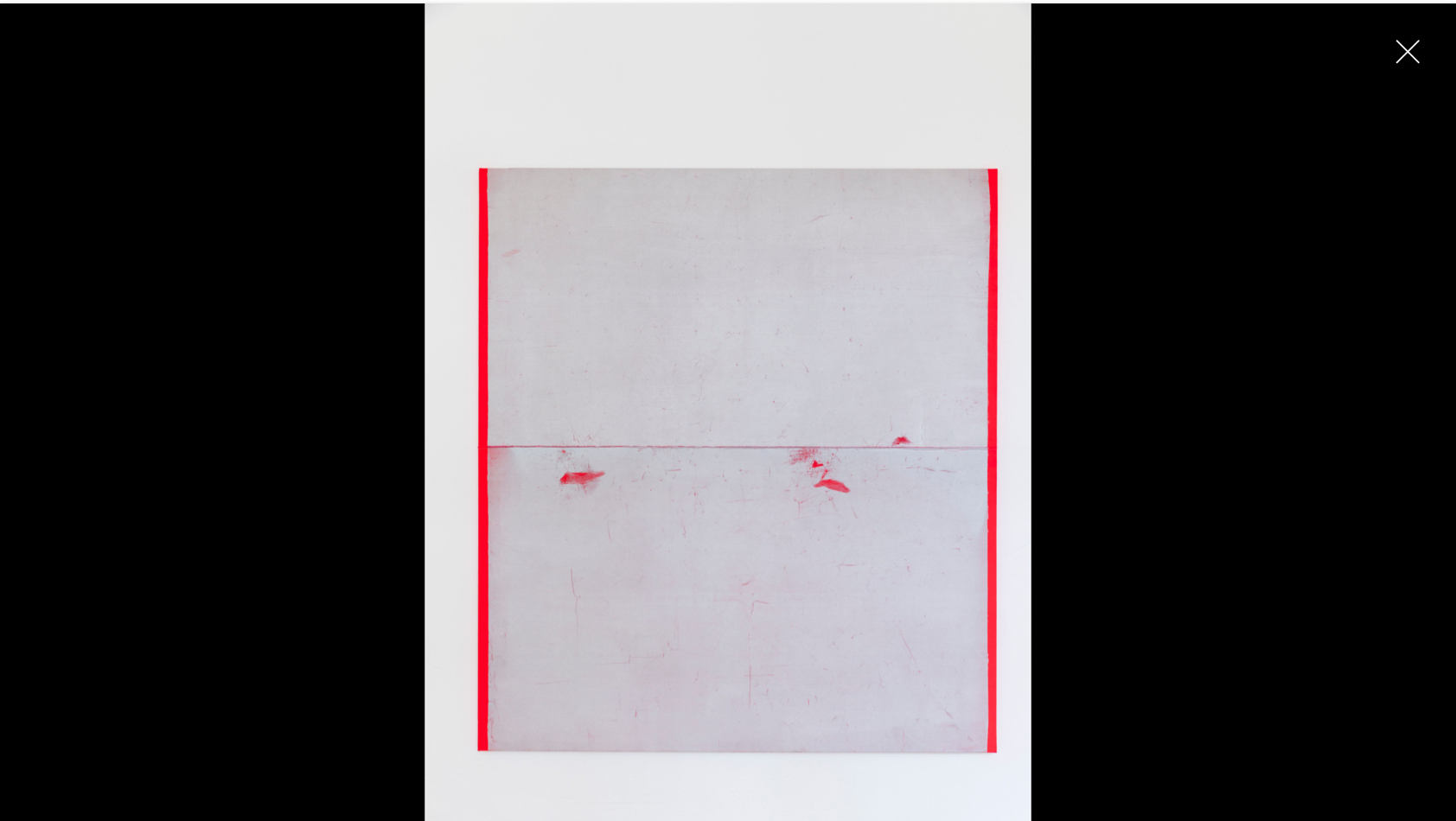 Alternatively, the artwork will be visible in View on Wall mode: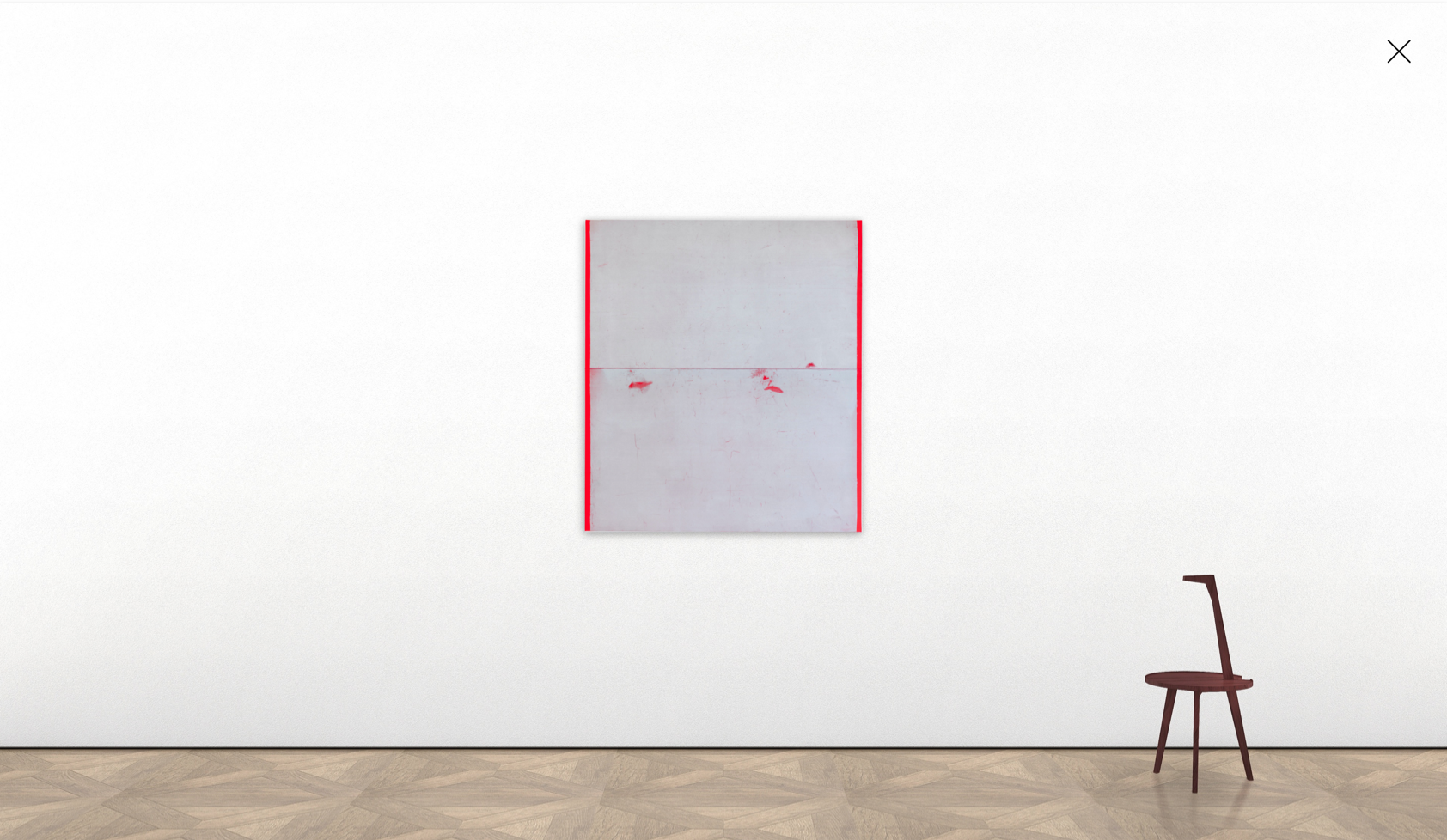 Images and details: Courtesy ZERO..., Milan; Fanta-MLN, Milan.
All the texts, the photographs, and the details about the artworks, the events, or the insights are purely explanatory and thus may not reflect reality or be truthful.