The chat is a feature that makes possible to interact within the Artshell platform.
By clicking on the chat symbol on the vertical menu on the left you can access your messages and interact with the members of your team connected to Artshell (in the case of a multi-account), with your contacts registered in Artshell (present in your contact section) and with network members who have set their chat profile as visible to all users in the Account Profile section in Settings.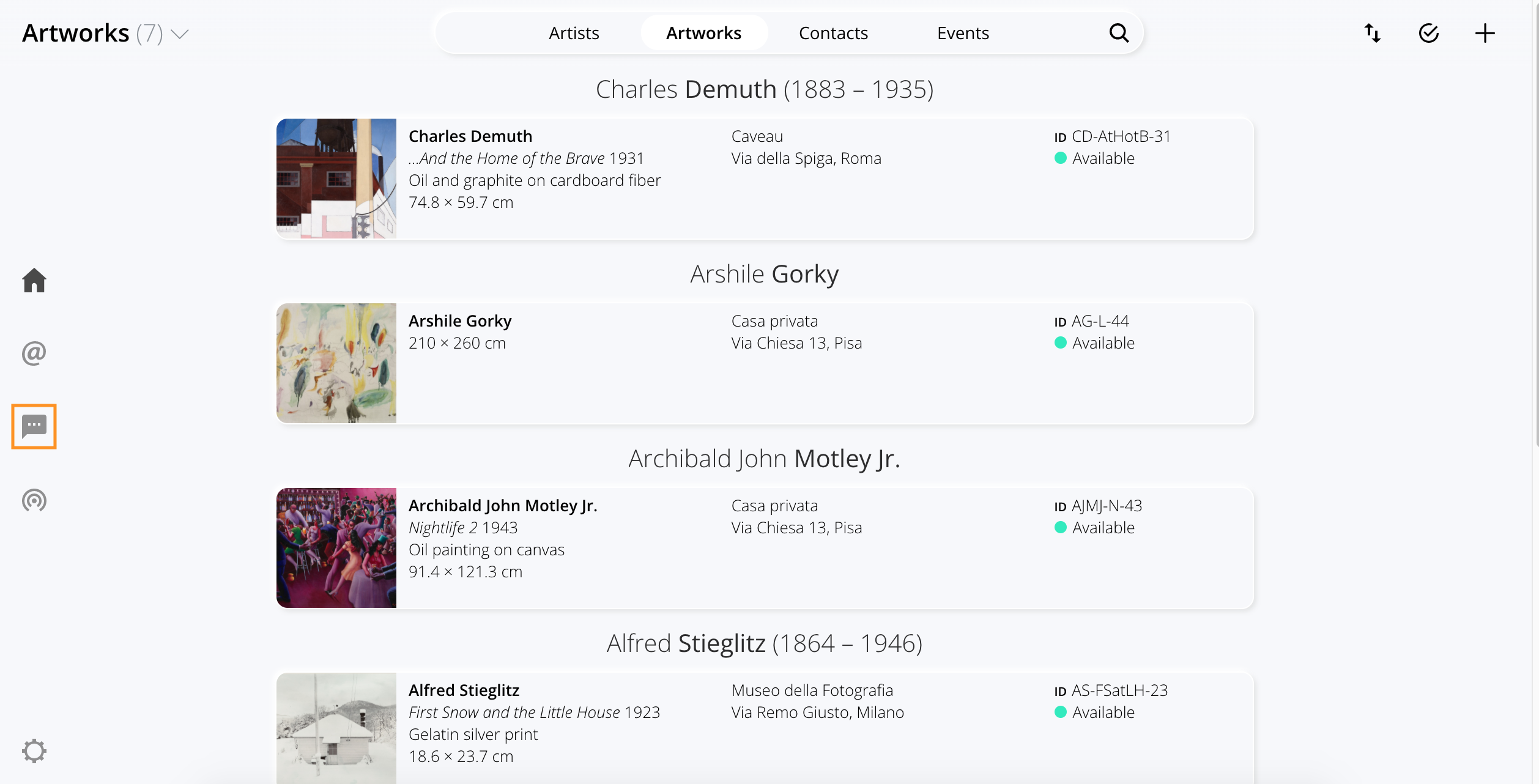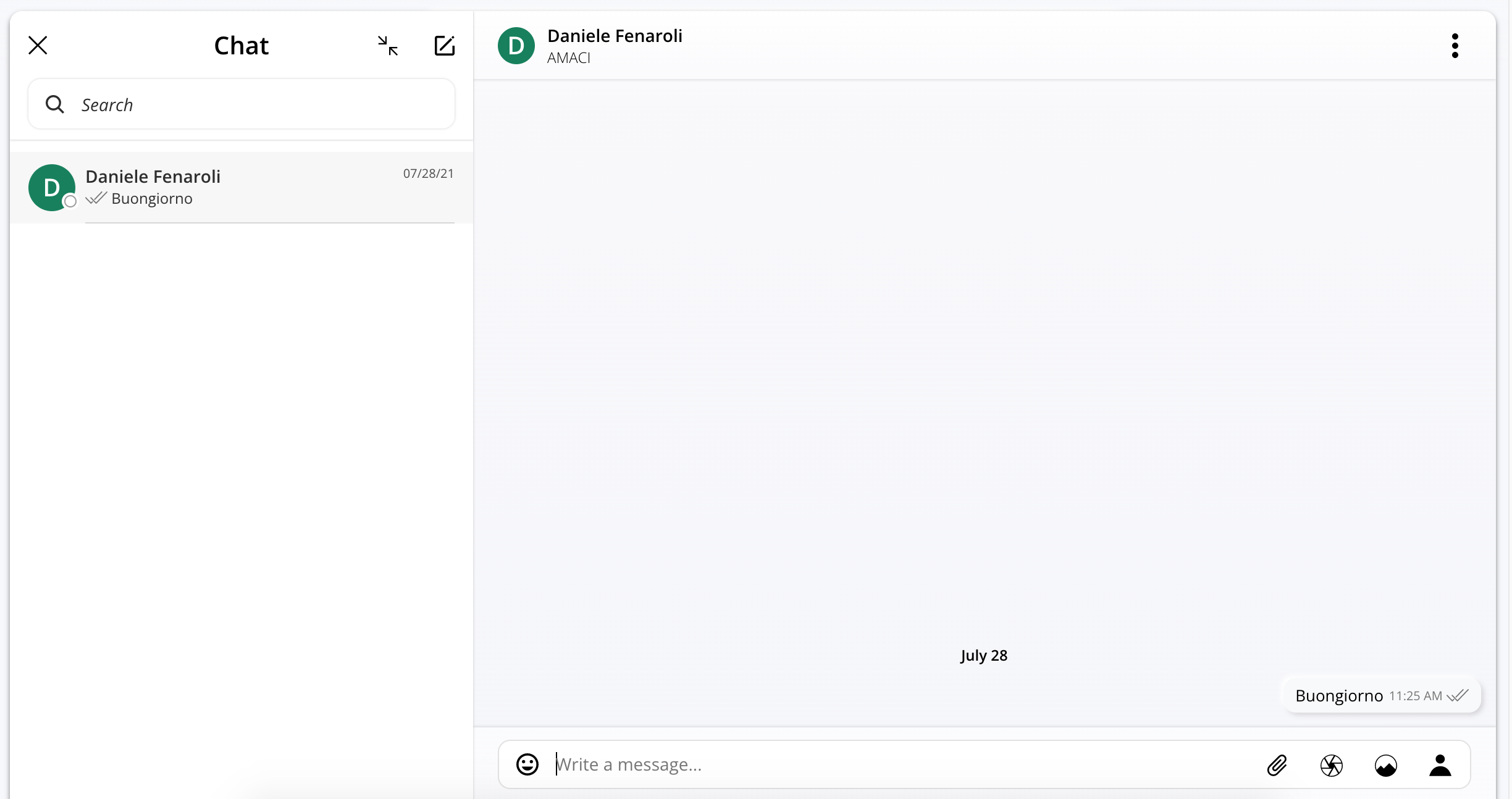 Moreover, network users interested in your profile, works or events will be able to get in direct contact with you by clicking on the Message button on your profile page, in the works' sheets you have shared on the network.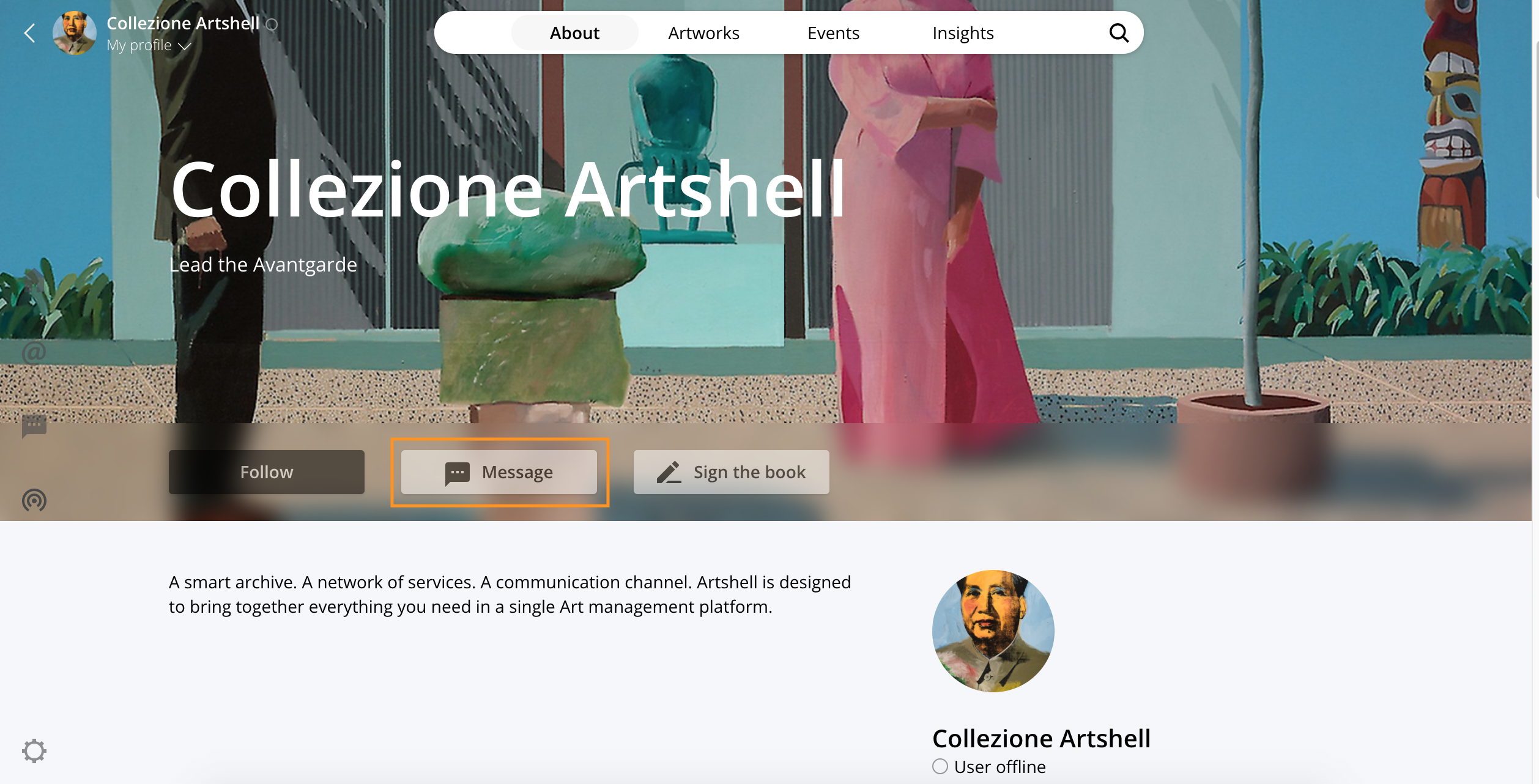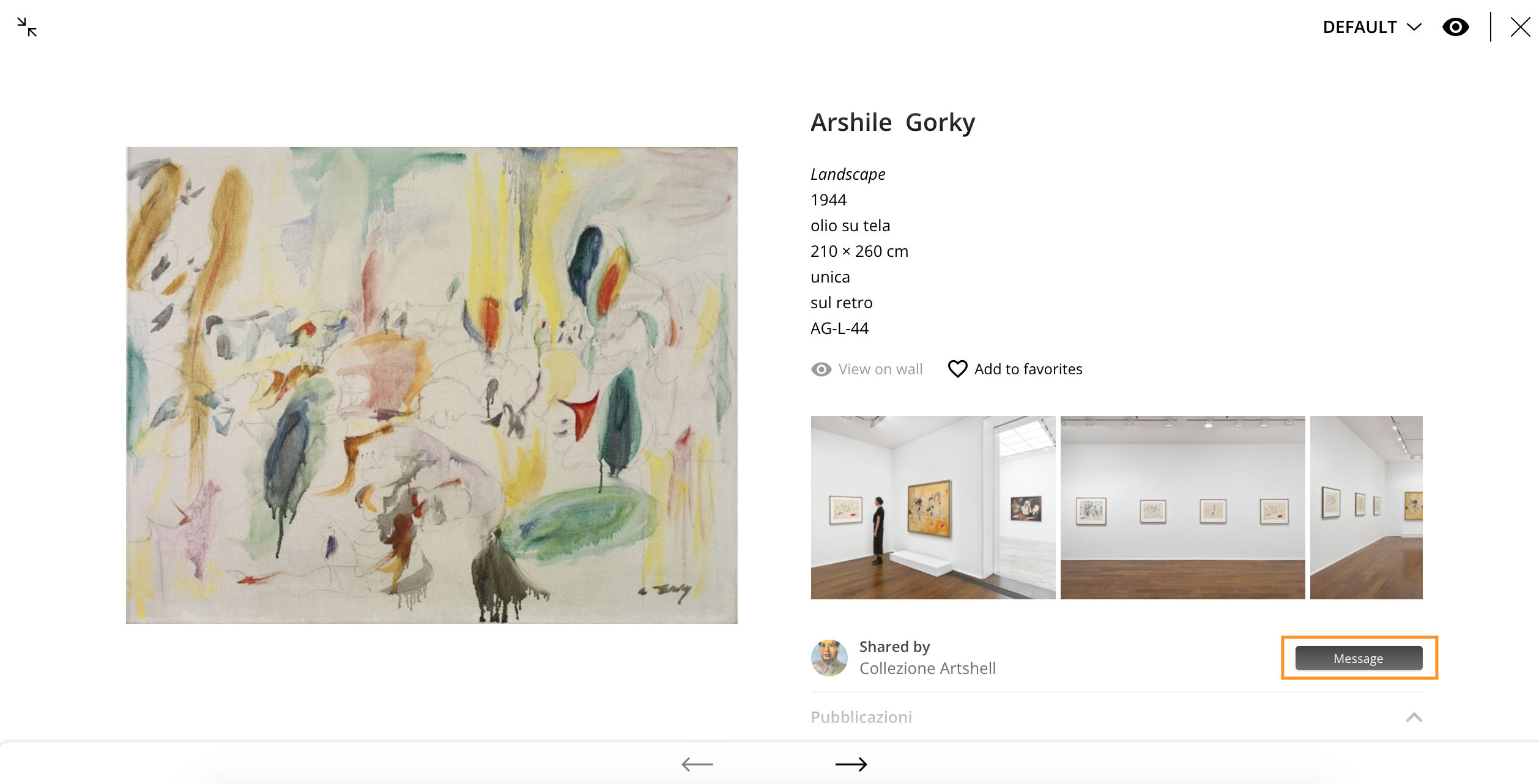 Each new message created using the Message button will be delivered to the account set in the Network Settings, in the case of a multi-account.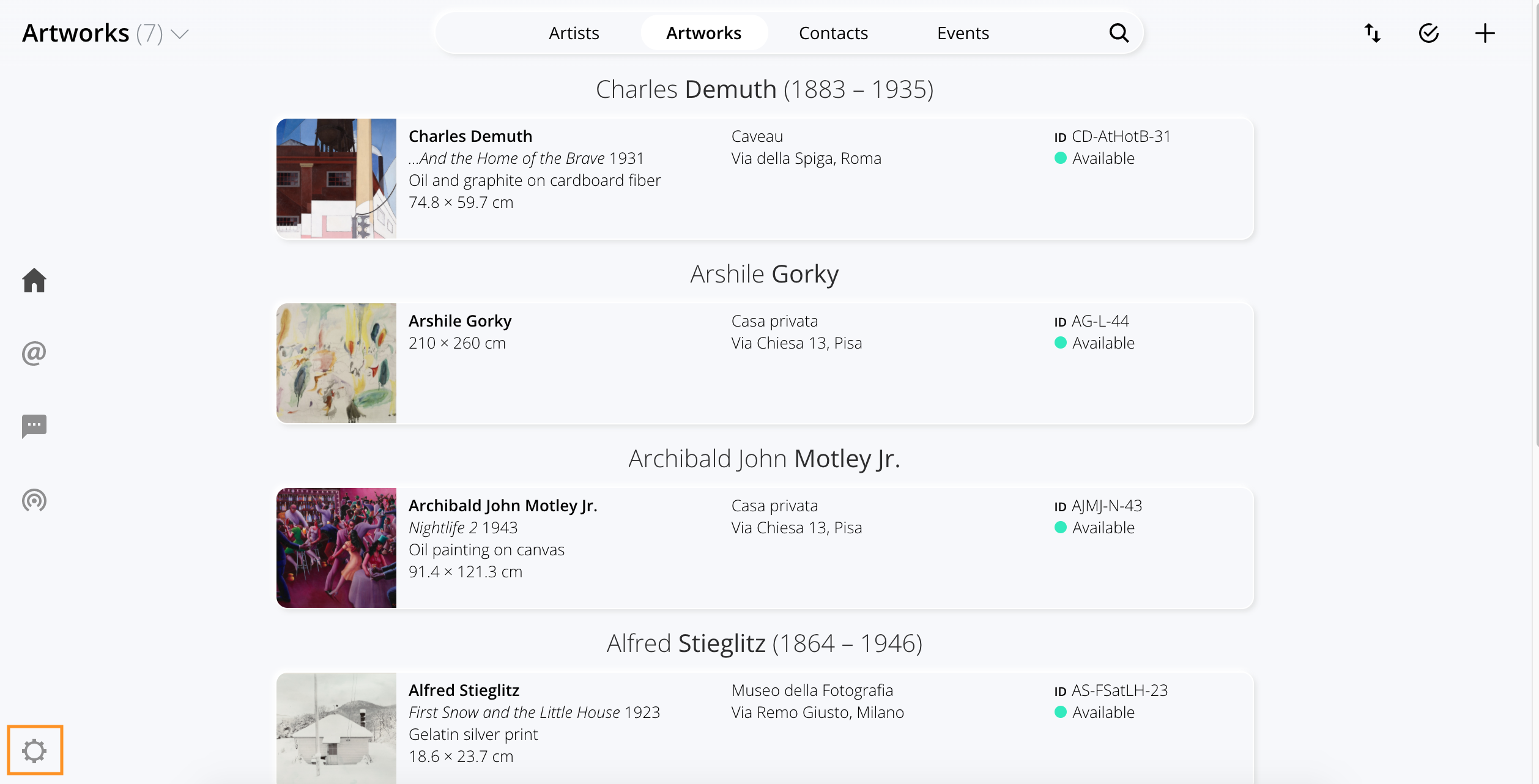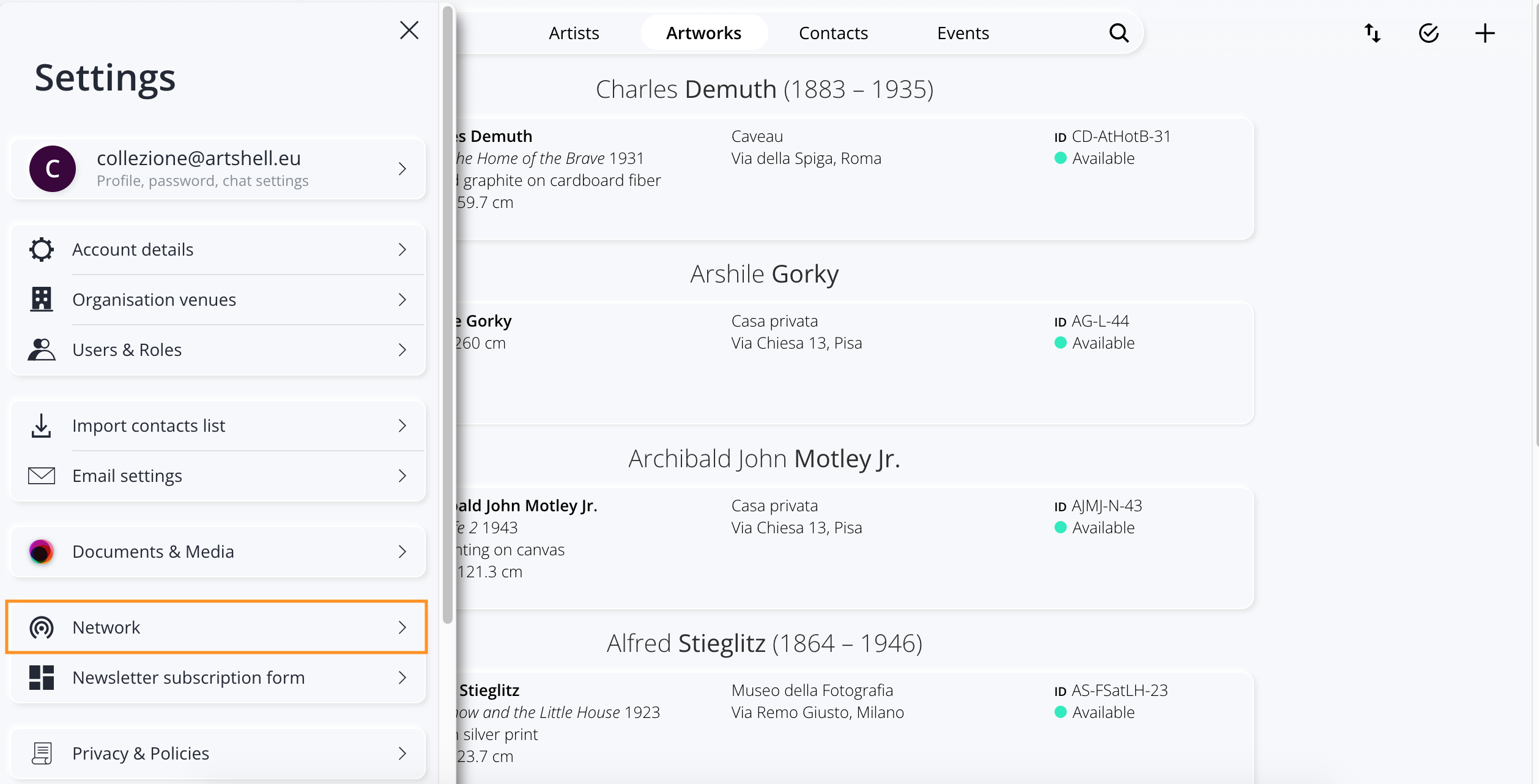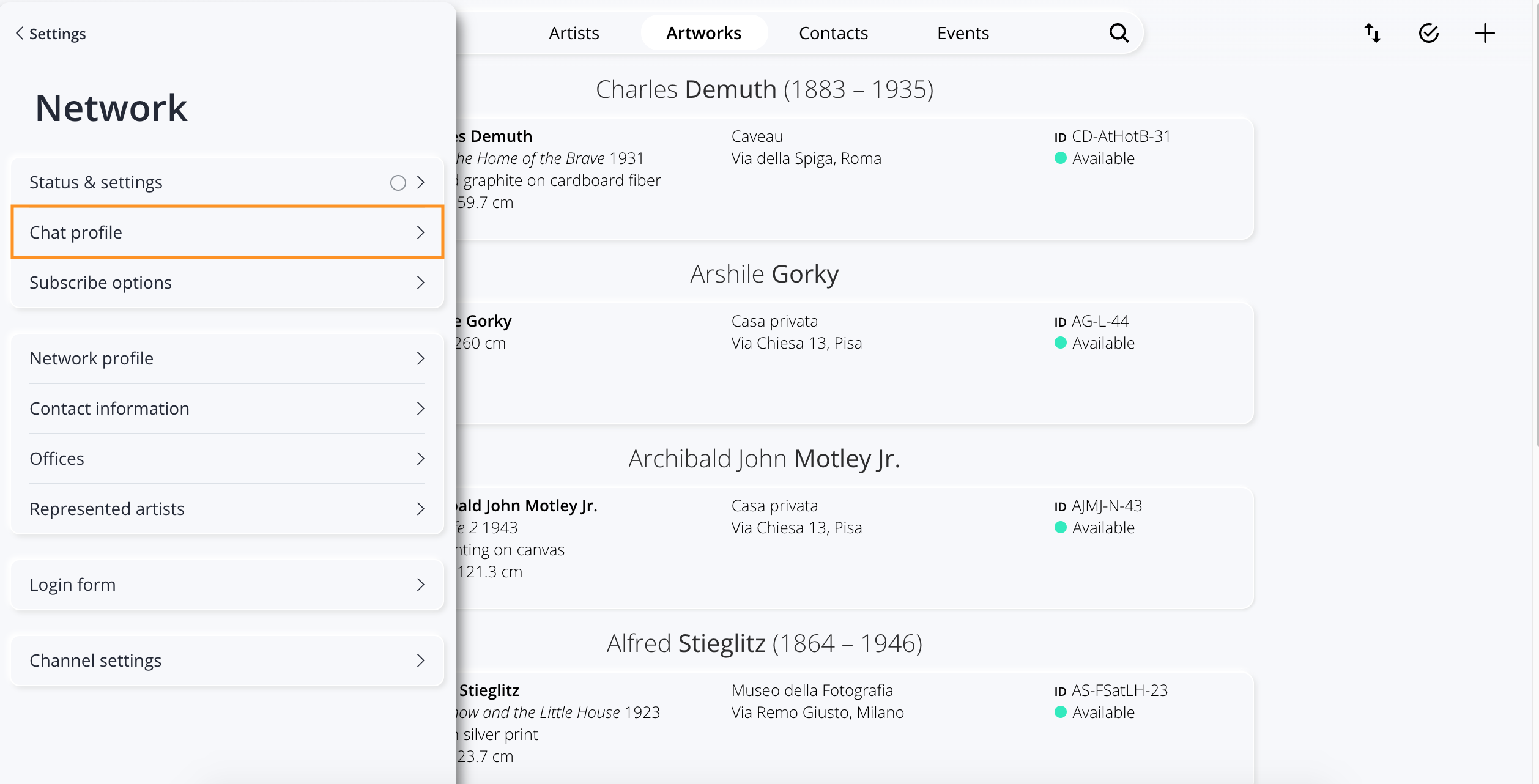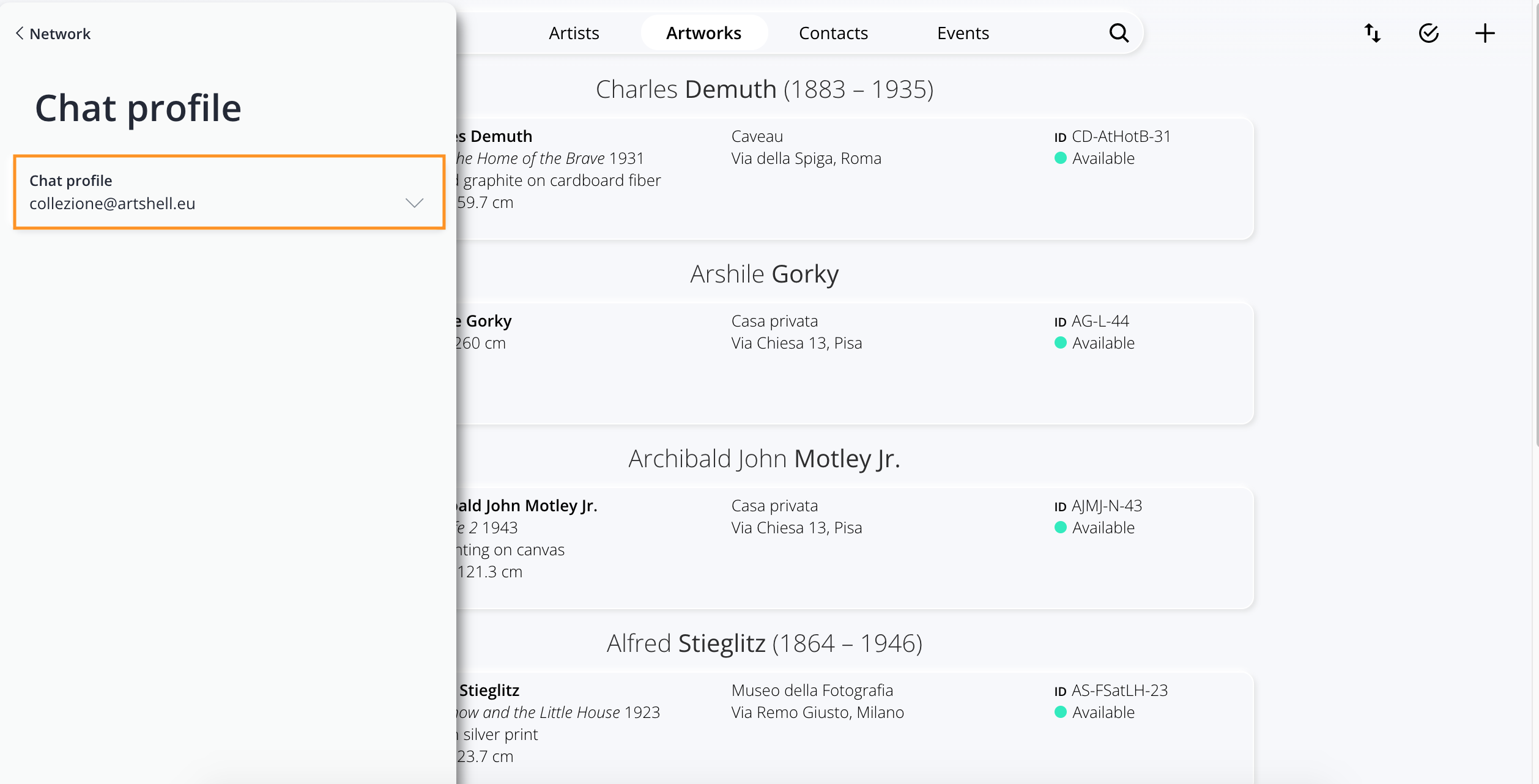 Each new message will be indicated within the software by a small red marker on the left, near the chat icon.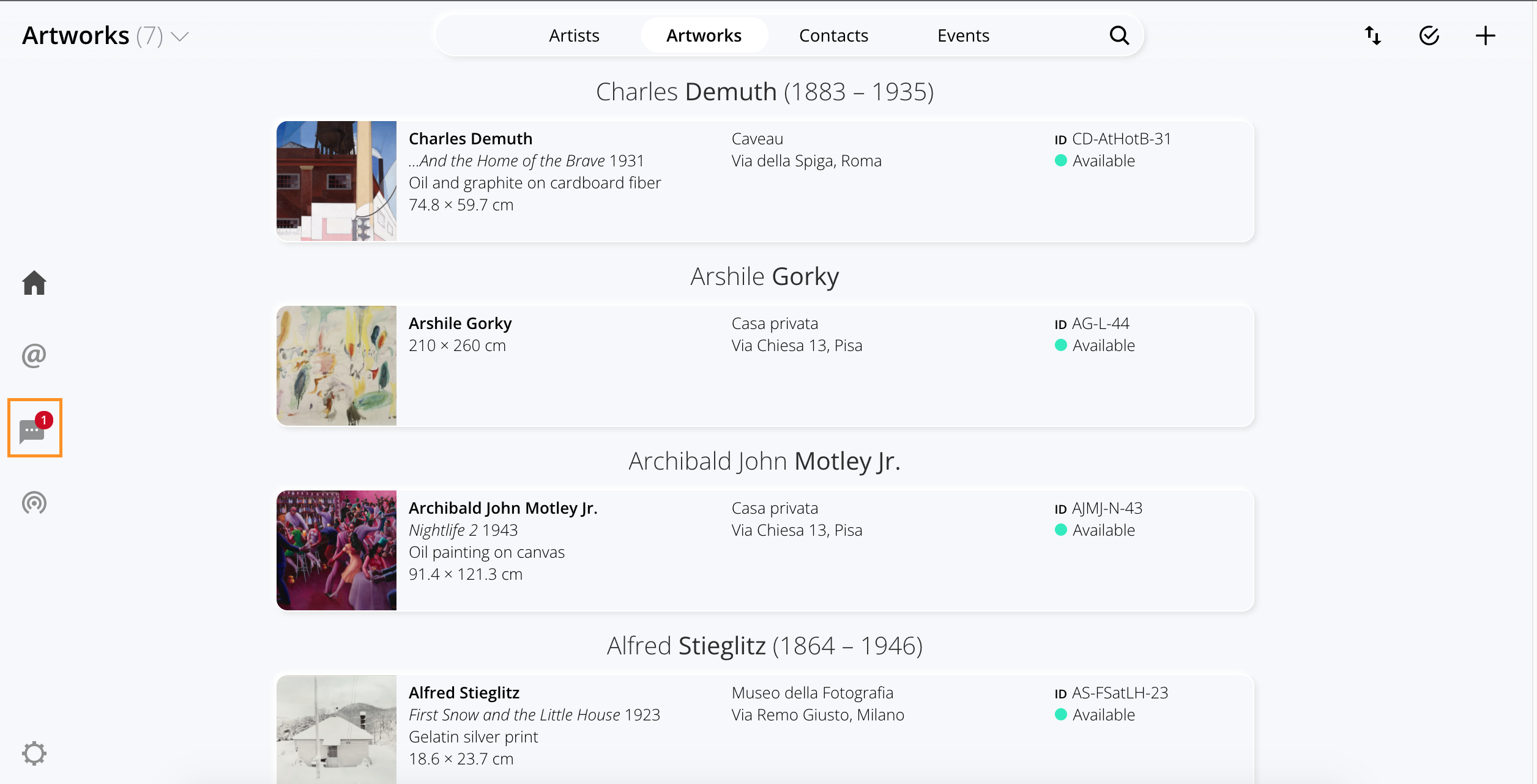 This will happen both on your computer, if you have an Artshell software page open on your browser, and on your mobile app for IOS, on Apple or Android devices. We suggest you always to use Google Chrome as a browser or, in instance, download our Desktop application and download the Artshell Platform application from the Apple Store or Play Store depending which device are you using. In fact, on smartphones Push Notifications are enabled, which work exactly like as Telegram or WhatsApp ones, notifying you the message even if the app is closed.
You can use the chat, on desktop devices, both in "sidebar" mode and in full screen mode using the two arrows at the top right.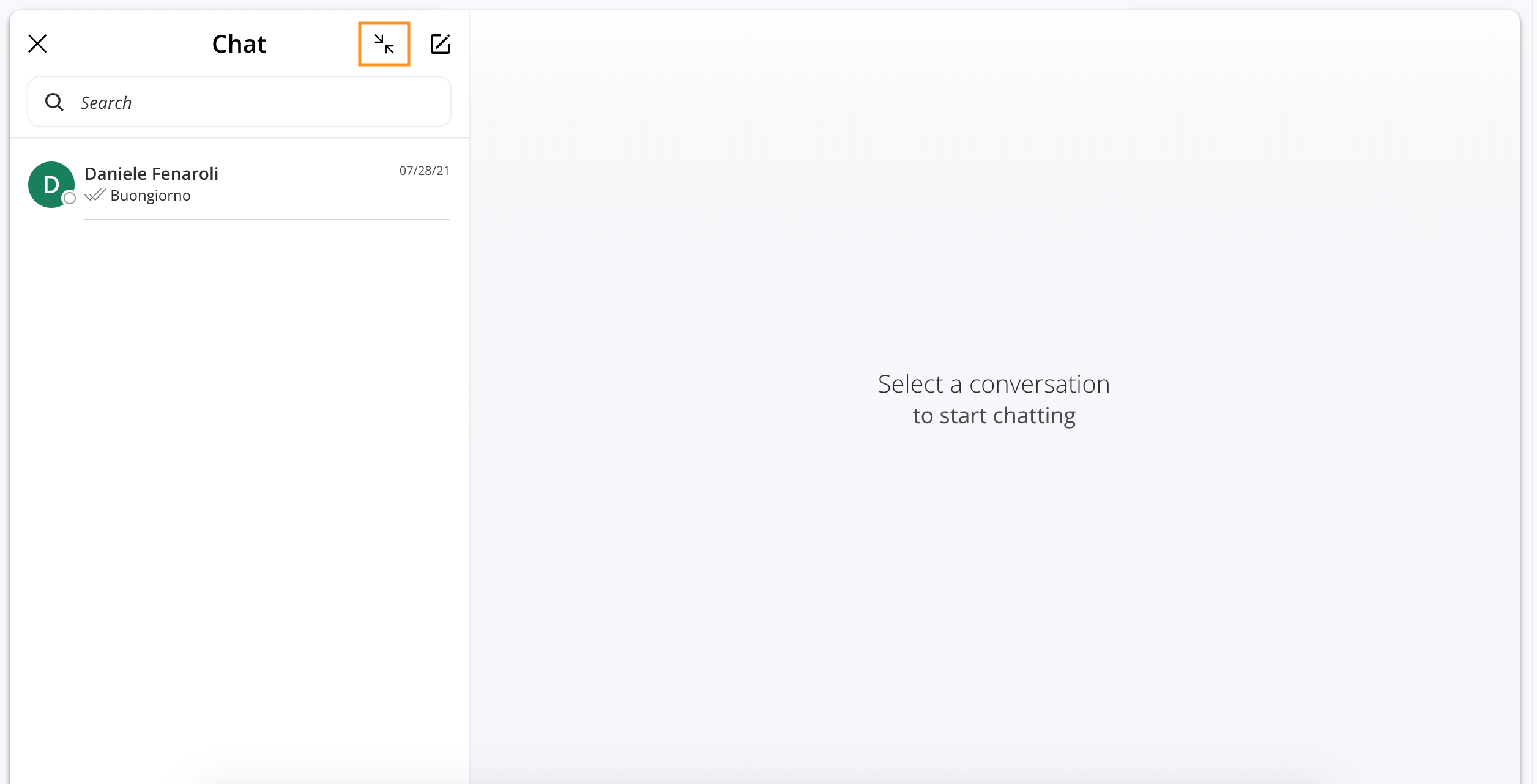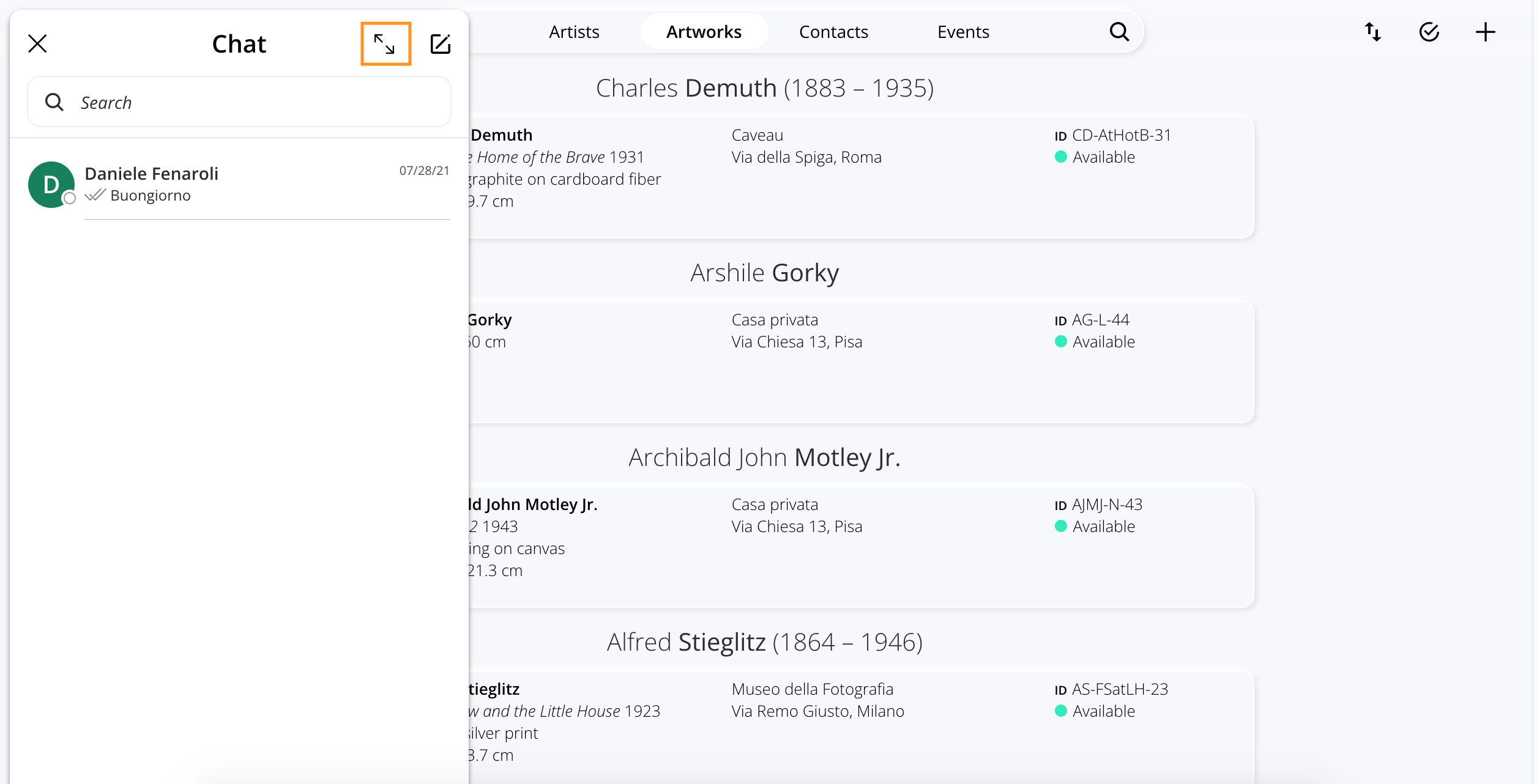 Should you encounter any trouble, or should any error pop up, we kindly ask you to write us at support@artshell.eu by providing us your information, the name of your account, the problem your are experiencing or the request for help. We ask you to be as detailed and specific as possible (you can also send us screenshots) with regards to the issue you are facing or the request for help, so to help our support department to be able to identify and solve the problem in the fastest way.