In order to access the Chat section, just click on the message symbol in the vertical menu.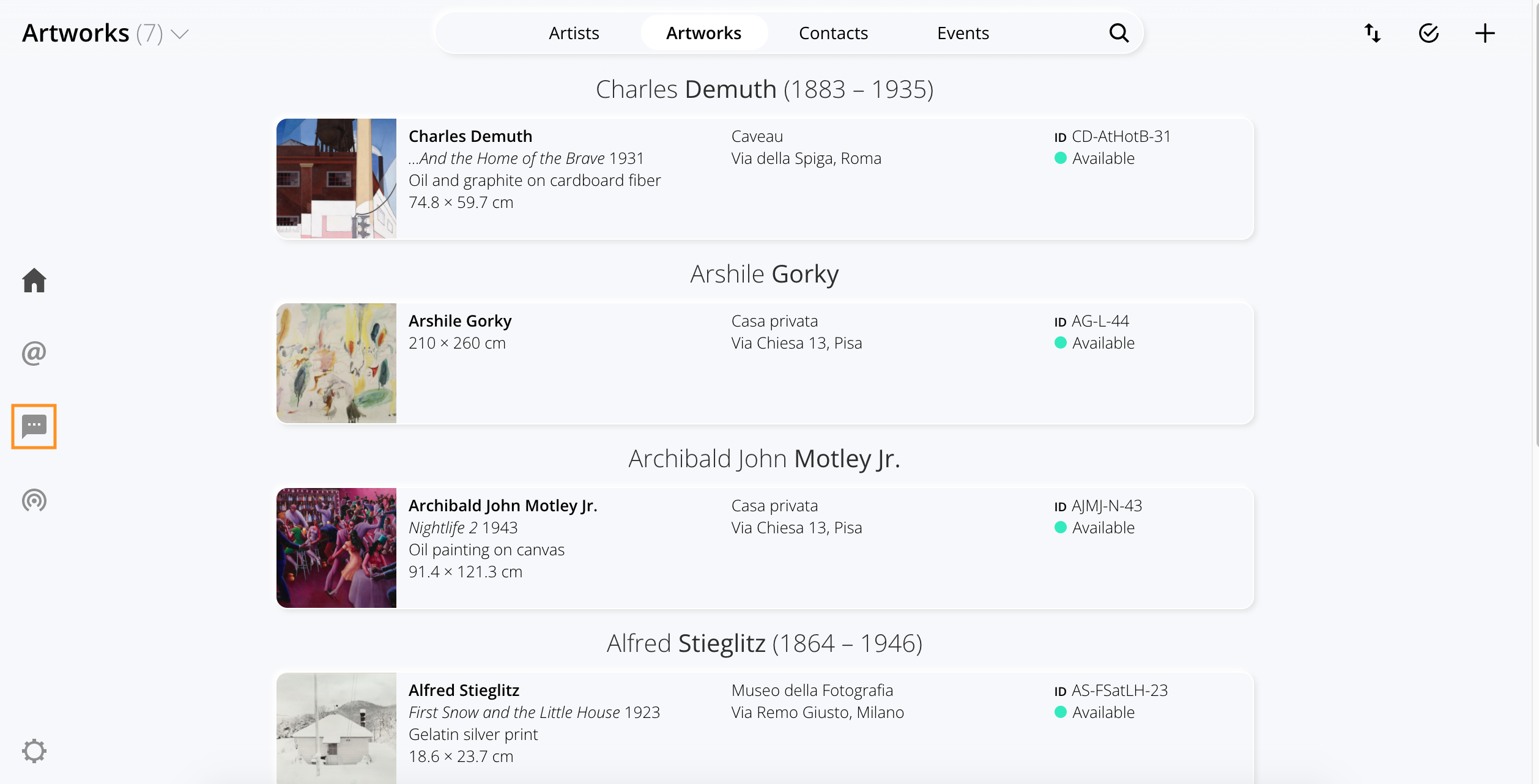 You can start writing to your contacts by clicking on the pen symbol at the top right.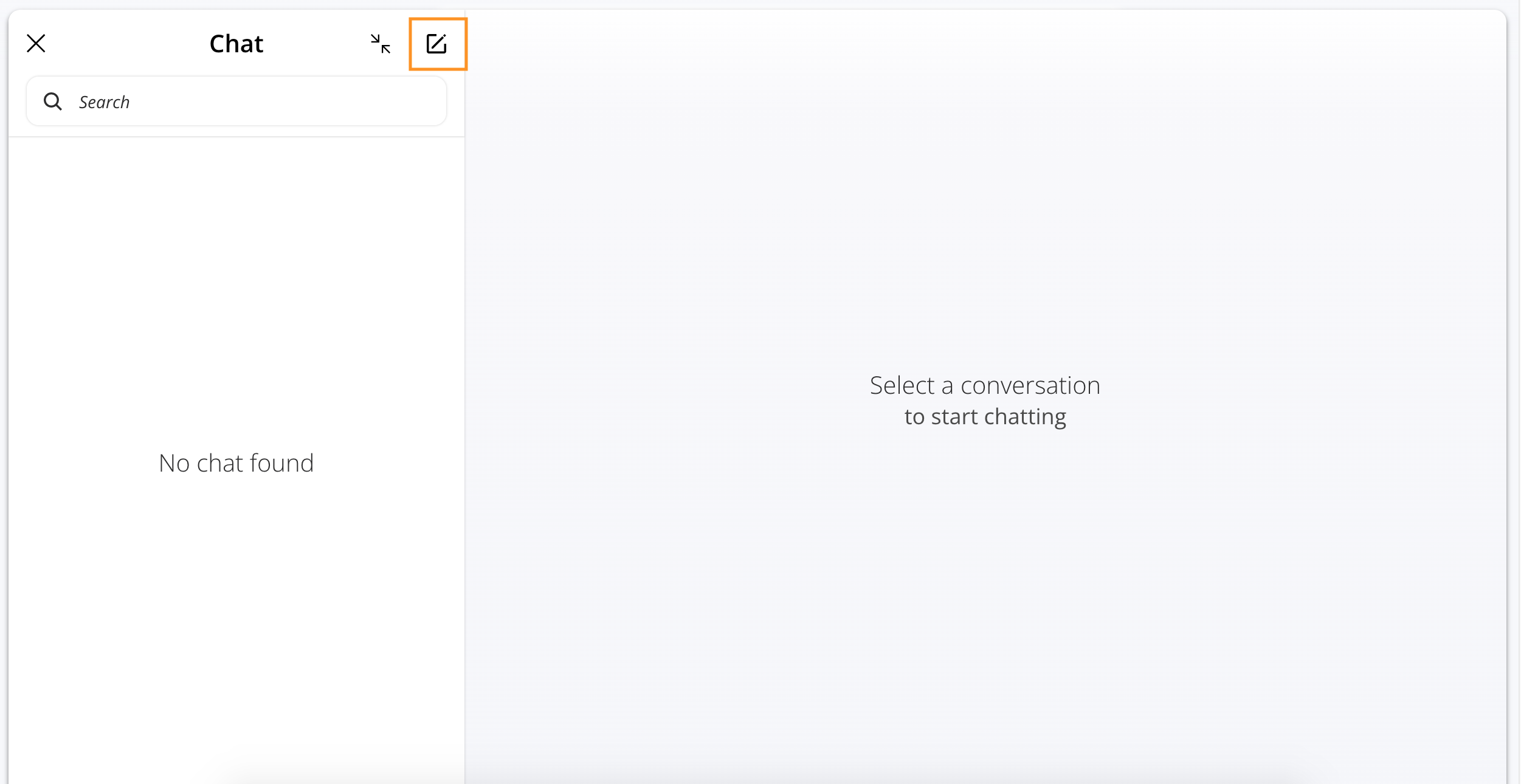 Here you can select from the contacts, the contact you want to chat with or search for it through the search bar.
Clicking on the contact, the chat will open automatically and you will be able to start a conversation.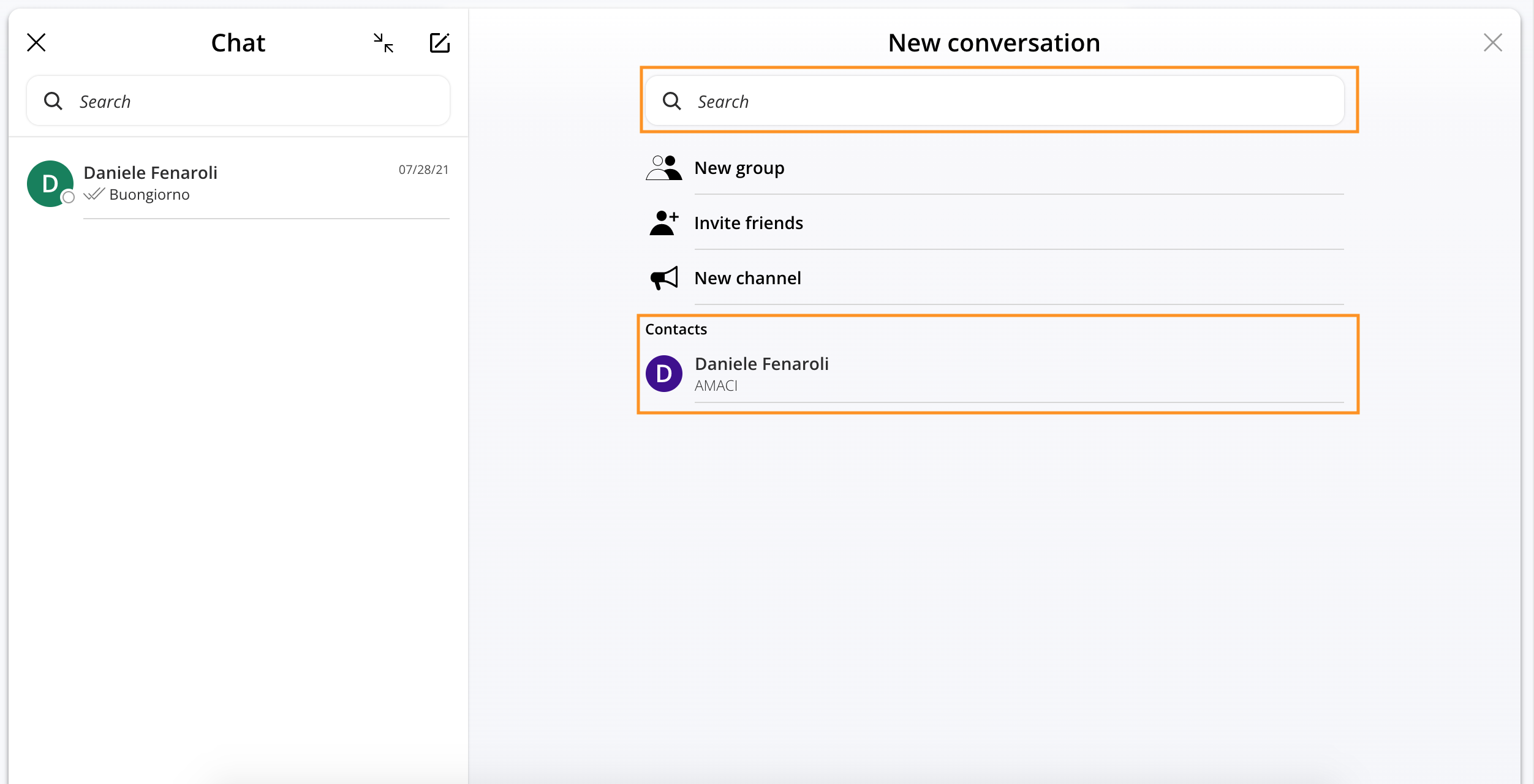 Group chat
Here you can also create a group chat via the New Group function.
Once you have selected the members of the chat group (for a maximum of 49) you can enter an image and a name for the group.
Once you have followed these steps and clicked on save you can start messaging with your group chat.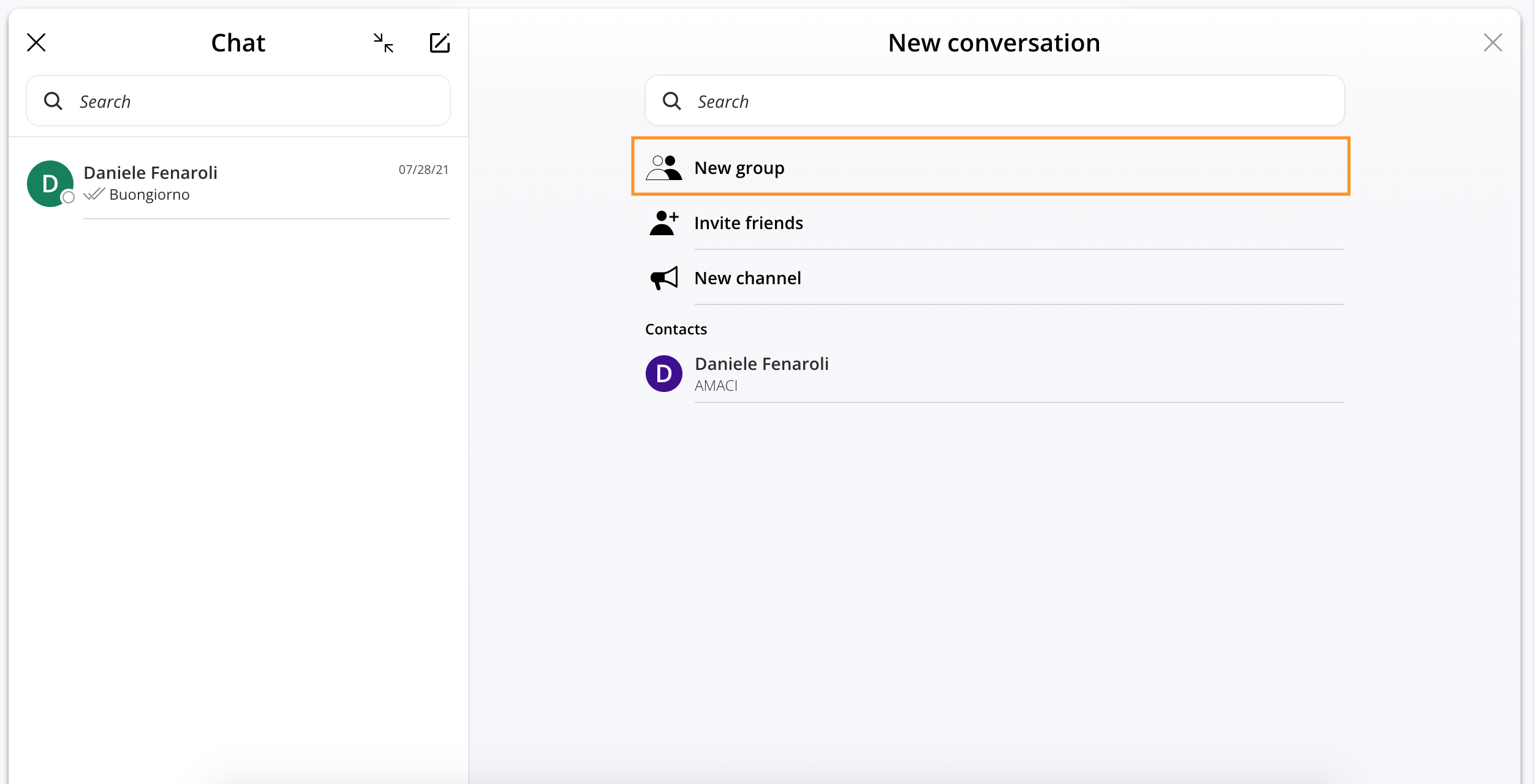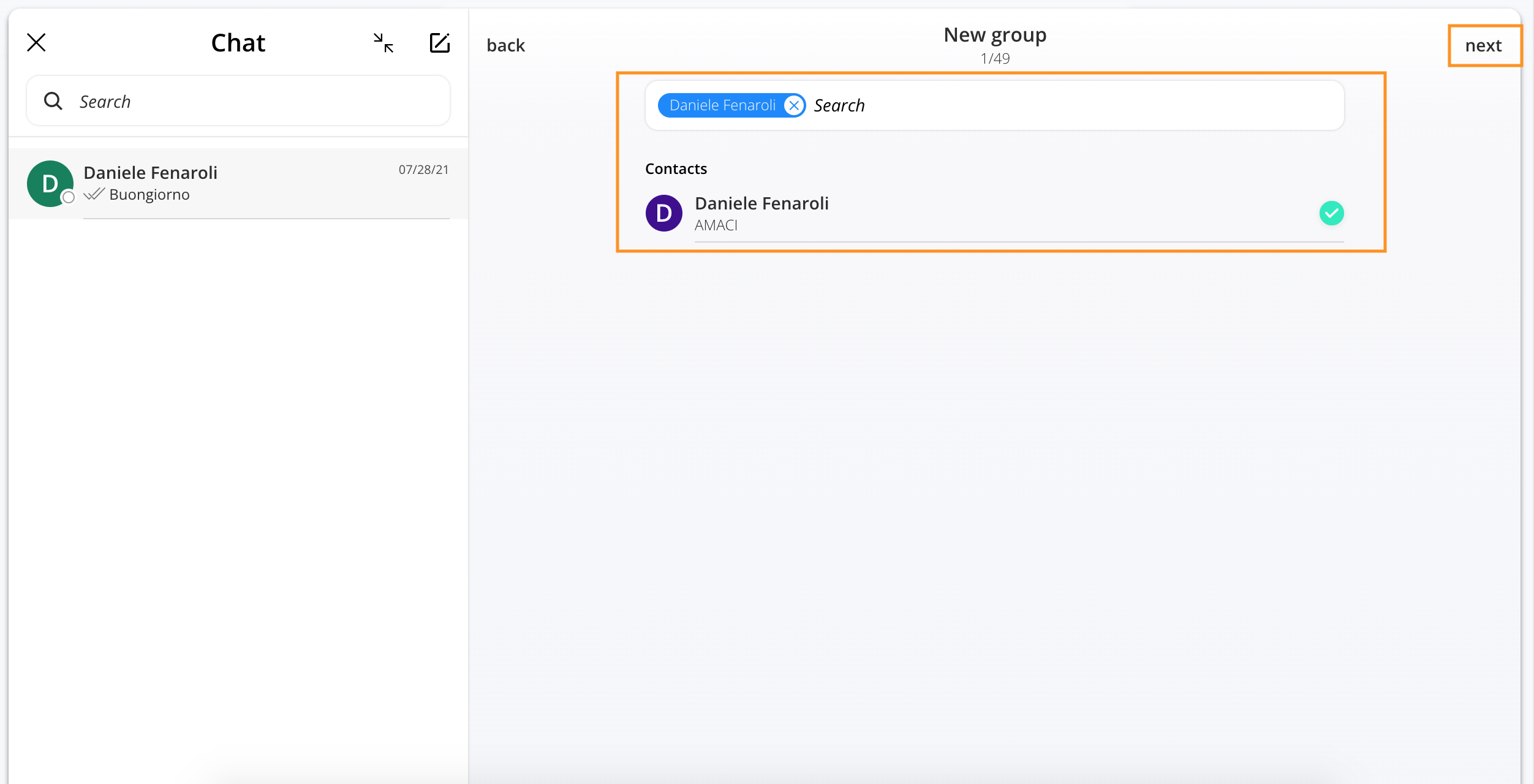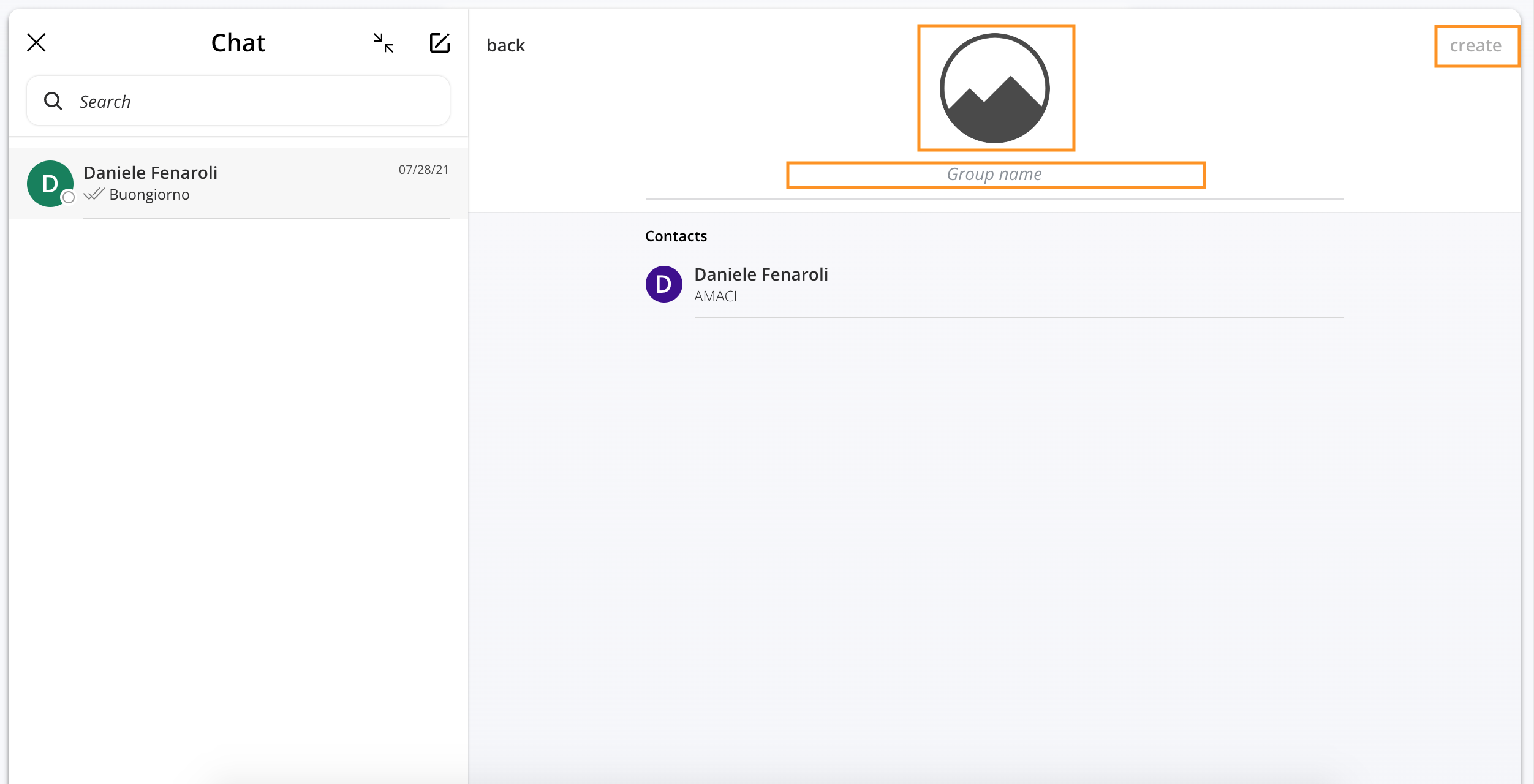 If you would like to chat with non-Artshell users you can invite them through the Invite friends feature. Here you can select a contact from your contact section or add a new contact. Once selected and clicked on send, the user will receive an email inviting them to register to use the chat.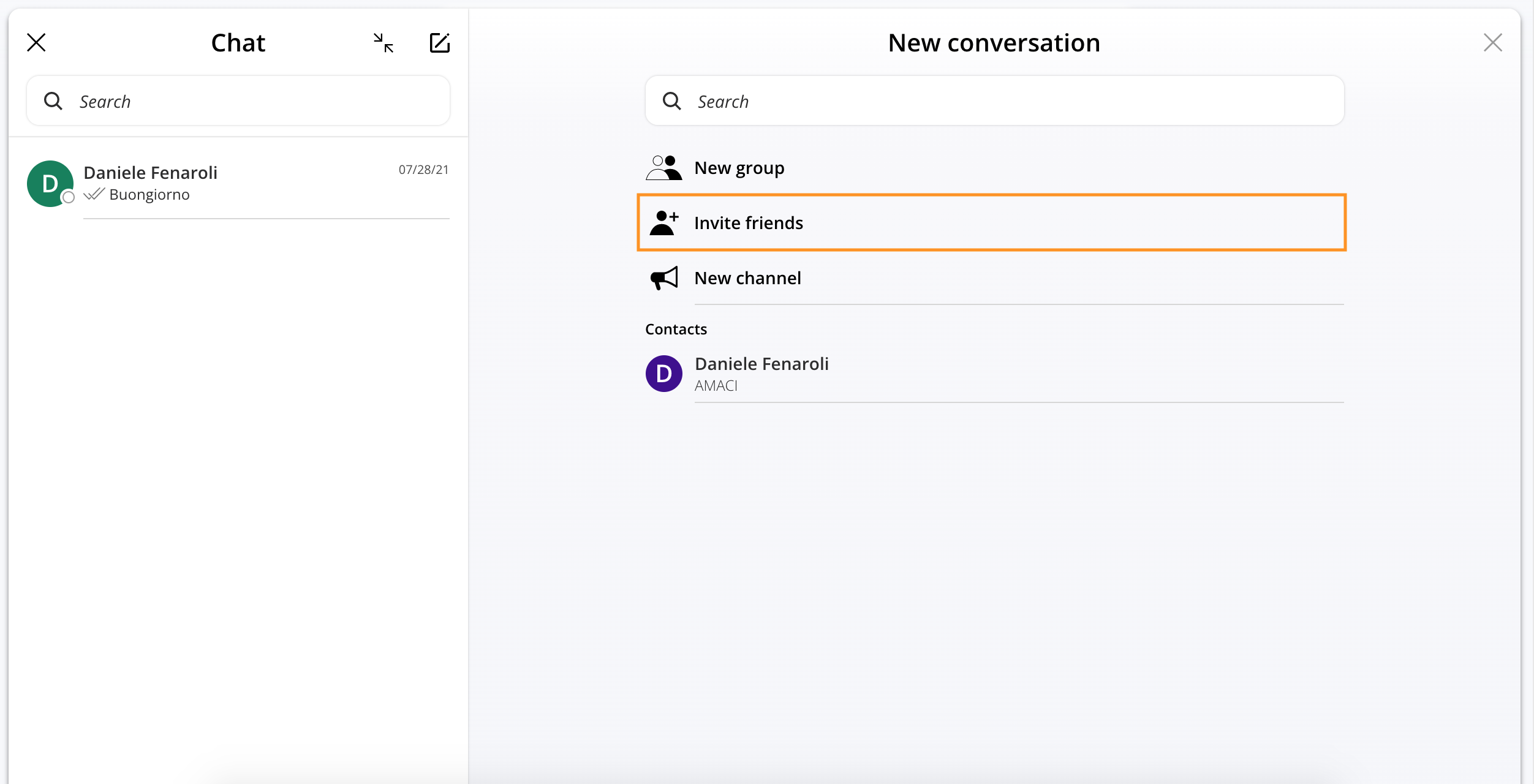 Should you encounter any trouble, or should any error pop up, we kindly ask you to write us at support@artshell.eu by providing us your information, the name of your account, the problem your are experiencing or the request for help. We ask you to be as detailed and specific as possible (you can also send us screenshots) with regards to the issue you are facing or the request for help, so to help our support department to be able to identify and solve the problem in the fastest way.