Within a conversation with a user, you can use the buttons at the bottom right to share:
Attachments: by clicking on the first symbol of the paper clip you can attach a file of any format directly from your PC.

You can also drag the items from your desktop directly to the chat.
Artworks: by clicking on the second symbol from the left you will open your warehouse and you can choose the works to share privately in the chat, specifying the different details. The user who receives the works via chat will be able to open the artwork's sheet and see the details that you decided to share.
Images, videos or files: by clicking on the third symbol you will open the medialibrary from which you can select images, videos and uploaded files, we remind you that in our manual there is a detailed guide on how to manage and use the medialibrary.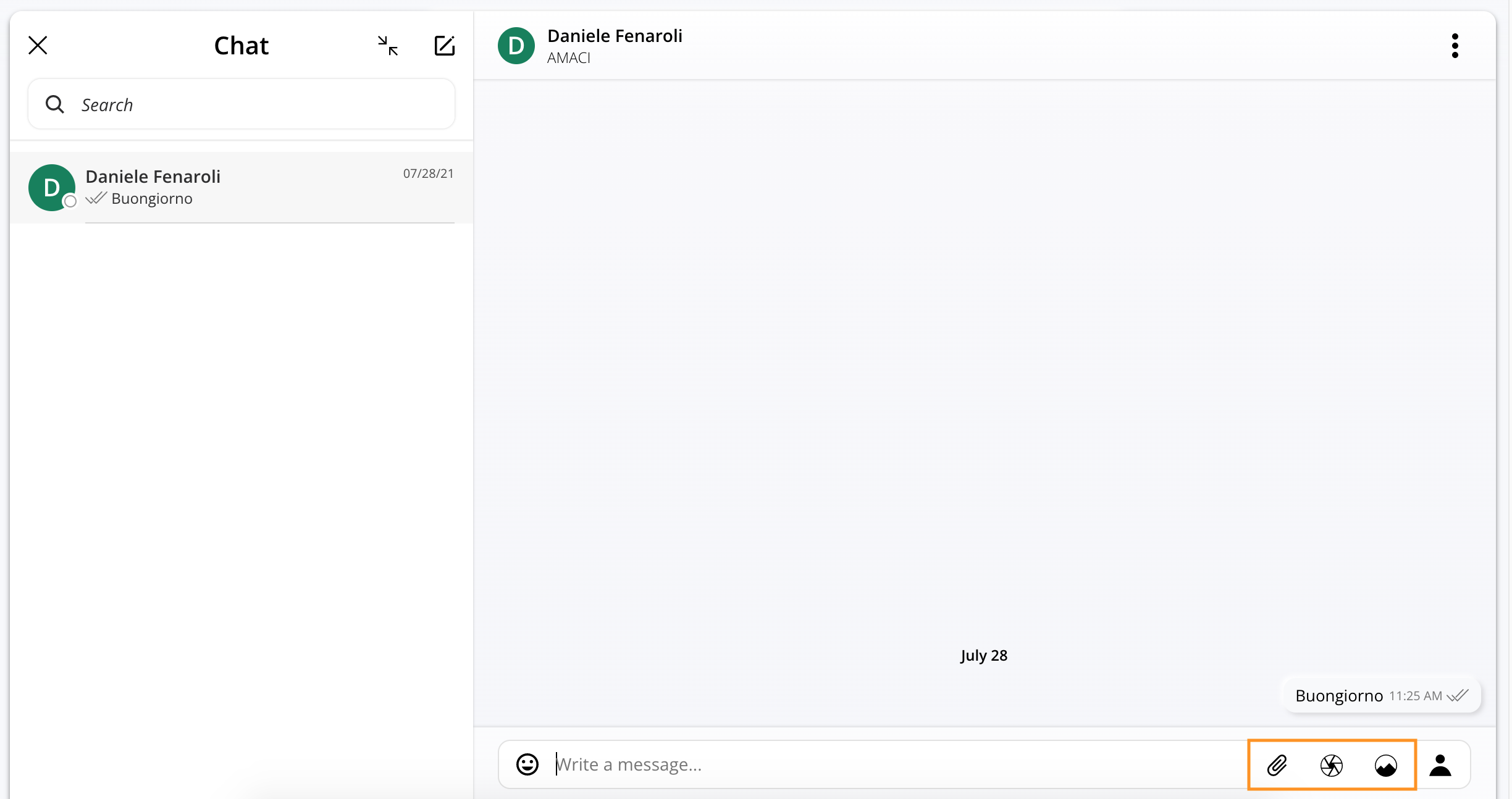 We also remind you that in order to share an image, a file or a video in the chat it is always necessary to upload it firstly on the mediabrary.
Contacts: the contact sharing feature will allow you to insert contacts into the chat in order to allow the person you are conversing with, to write or save the shared contact.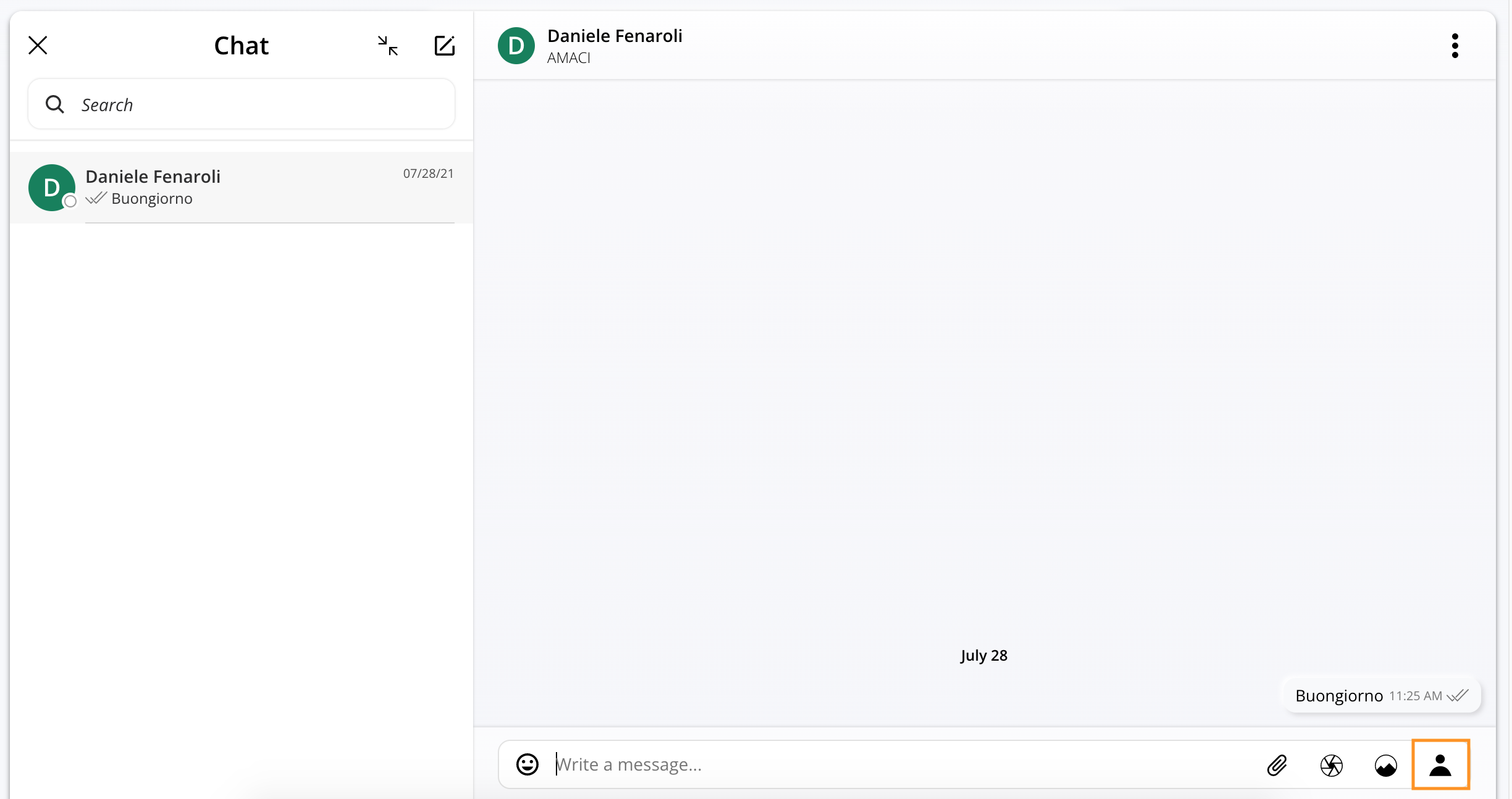 Eventually, we remind you that within the chat it is possible to share links and, as for other chats, you will be able to see if your message has been delivered and read thanks to the gray or blue double ticks that indicate its status.
Should you encounter any trouble, or should any error pop up, we kindly ask you to write us at support@artshell.eu by providing us your information, the name of your account, the problem your are experiencing or the request for help. We ask you to be as detailed and specific as possible (you can also send us screenshots) with regards to the issue you are facing or the request for help, so to help our support department to be able to identify and solve the problem in the fastest way.