In case you want to edit or update some details of an Event previously shared on the Network / Link / Email, you can:
Click on the sheet of the event and then on the pencil symbol to edit
Edit the sheet
Click on Save in the upper left corner
Click on the green Online button
Click on the Synchronize button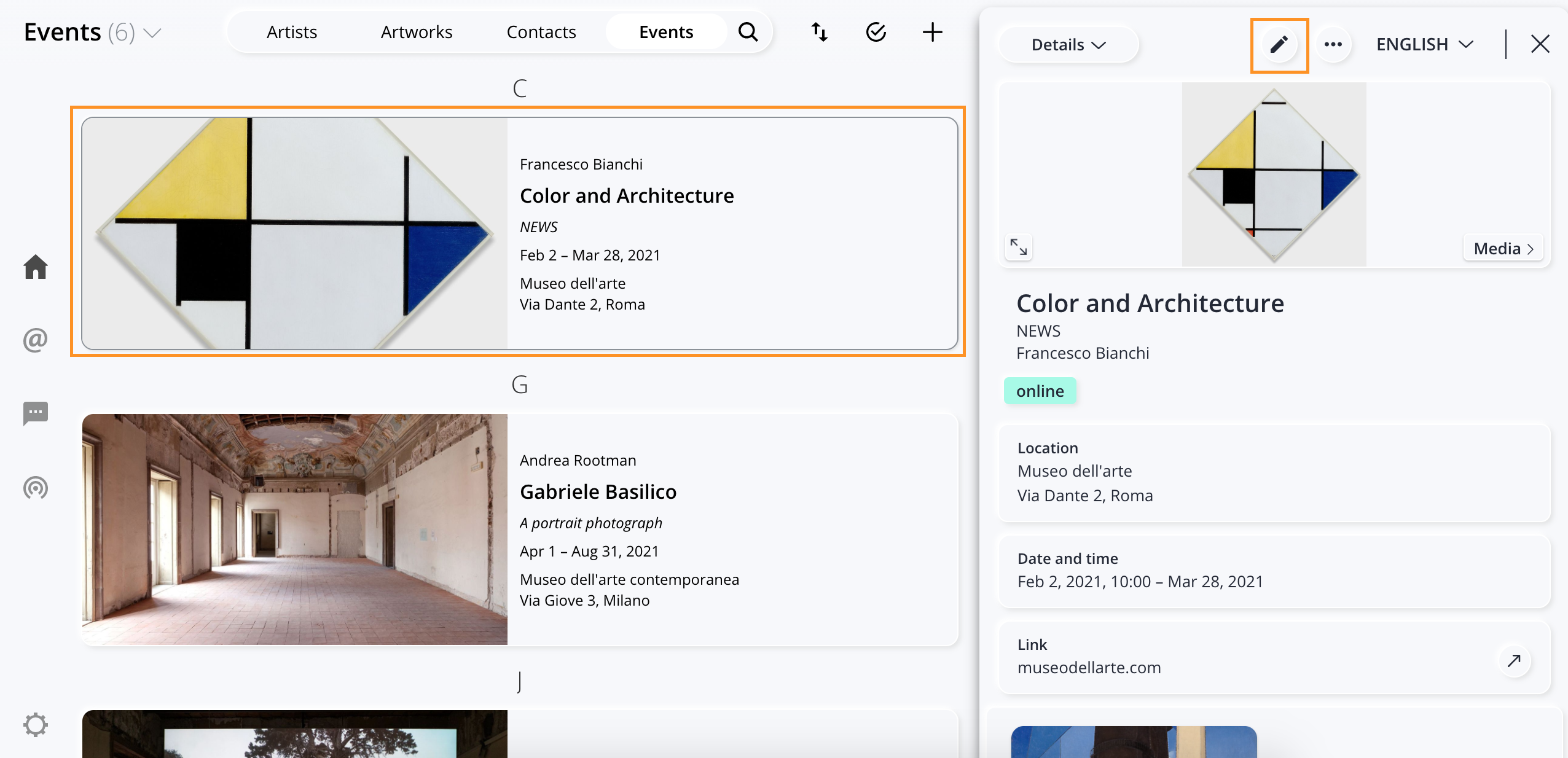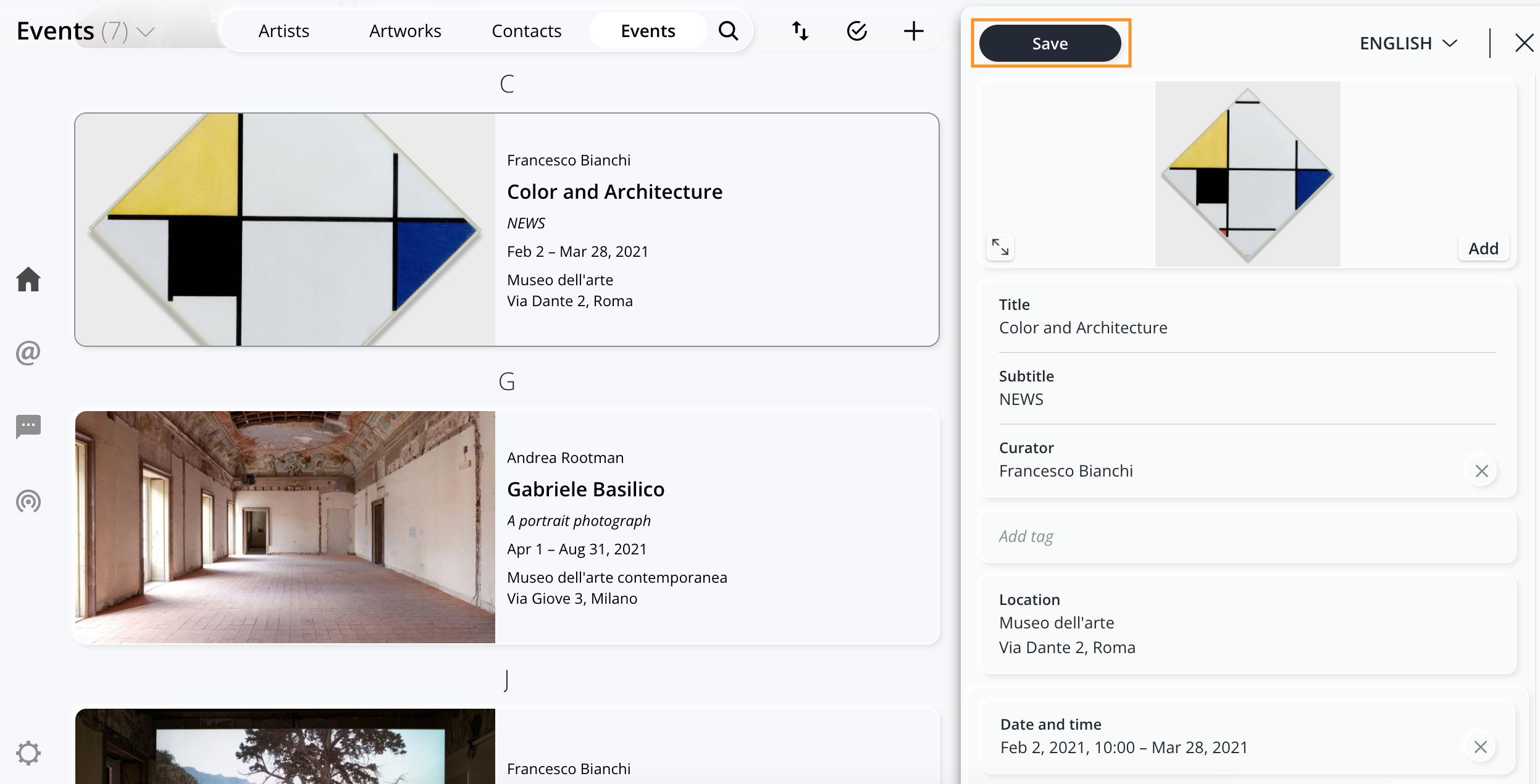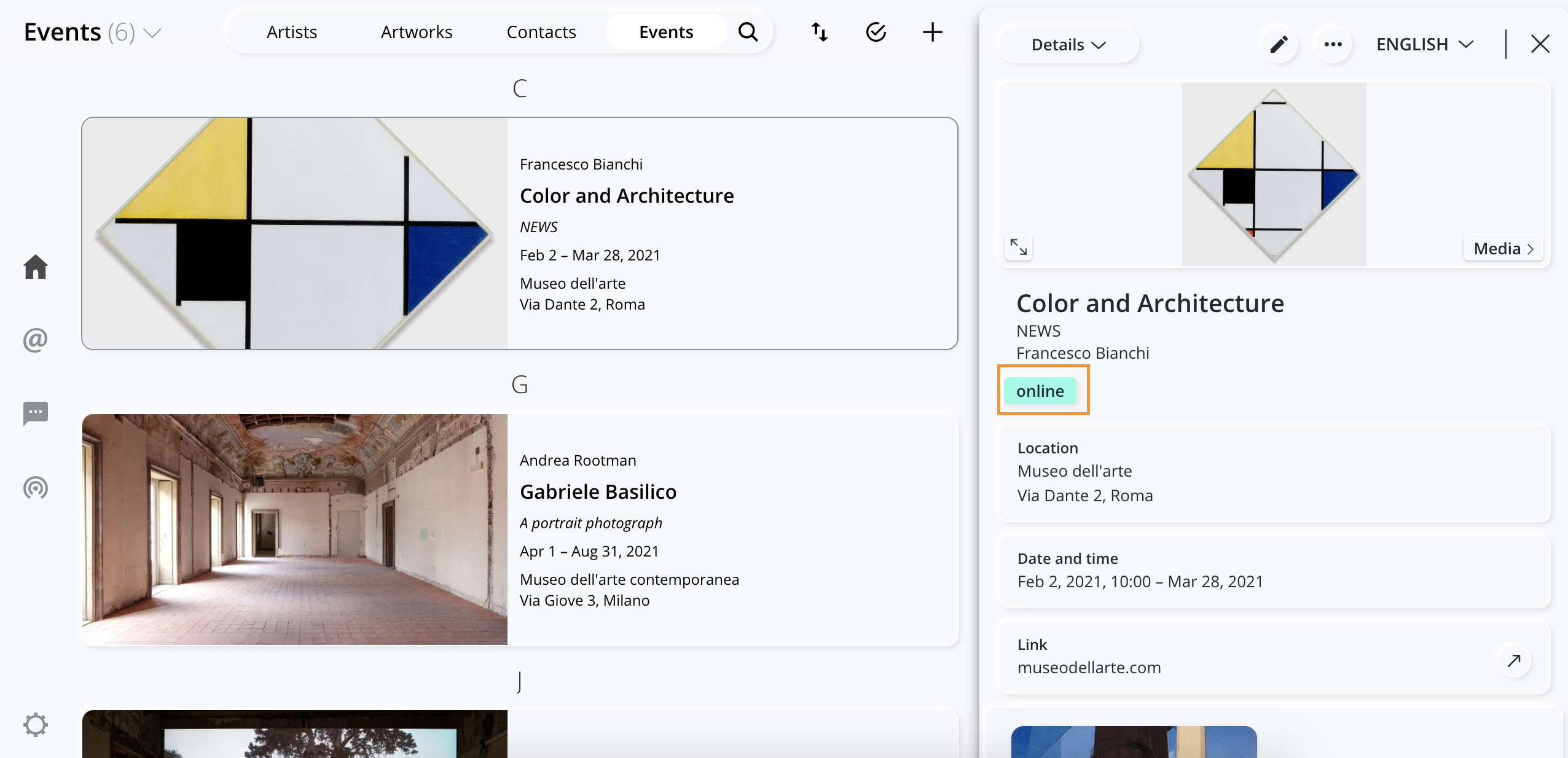 Attention: these two synchronization modes are not valid for fields that you have not previously shared. In this case, we recommend making the changes and re-sharing the work on the Network /Link / Email making sure to share all the fields you need. Follow the steps explained in Event Sharing.
With the green online button is also possible to have a history of all the links exported for that specific event. Inside the sidebar a list of all the downloaded links will appear; the system will show a smaller number of them but you can open the complete list by clicking on "Show all" at the top right of the sidebar.
Here you can open the link by clicking on it and manage it by clicking on the three dots' menu on the right side, here you can copy the link or delete it.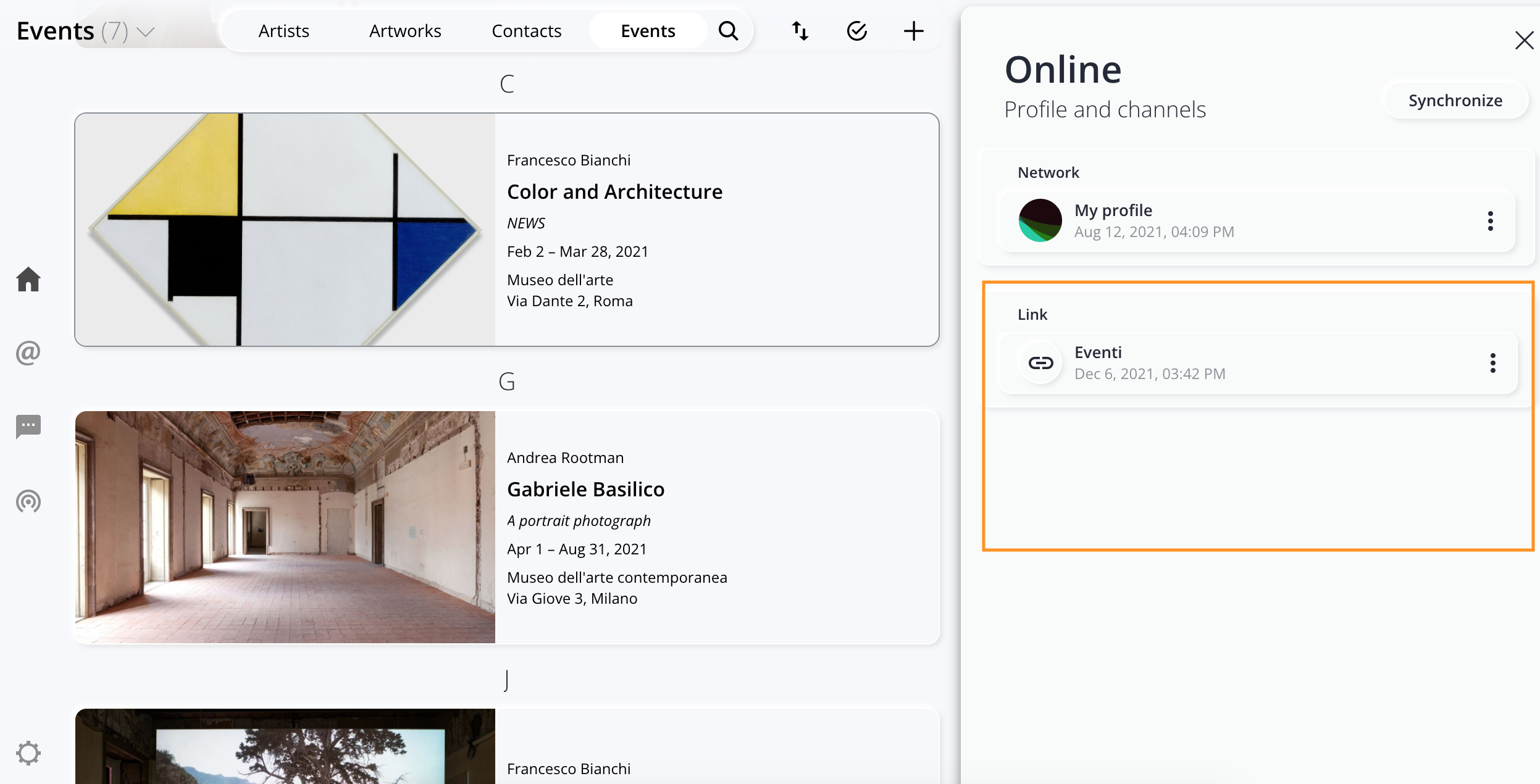 Should you encounter any difficulty, or should any error pop up, we kindly ask you to reach us at support@artshell.eu, by specifying your information and the name of your account. We also ask you to provide as many details as possible (also through the use of screenshots) about the encountered problem or about the request for help, so to help our support department identifying and solving the matter the as fast as possible.