NEW! - We inform you that the new function of Exporting Artworks and Events to Excel is available.
The Excel export mode allows you to export the selected artworks and events to an Excel file. The Excel file generated by the system will have a series of sheets in which you can see all the details, documents and works related to the event. Same as the documents and some fields' history (see History management).
Once you have selected the artworks and the events you want to export, click on the Export symbol and select the Excel mode from the Export Panel.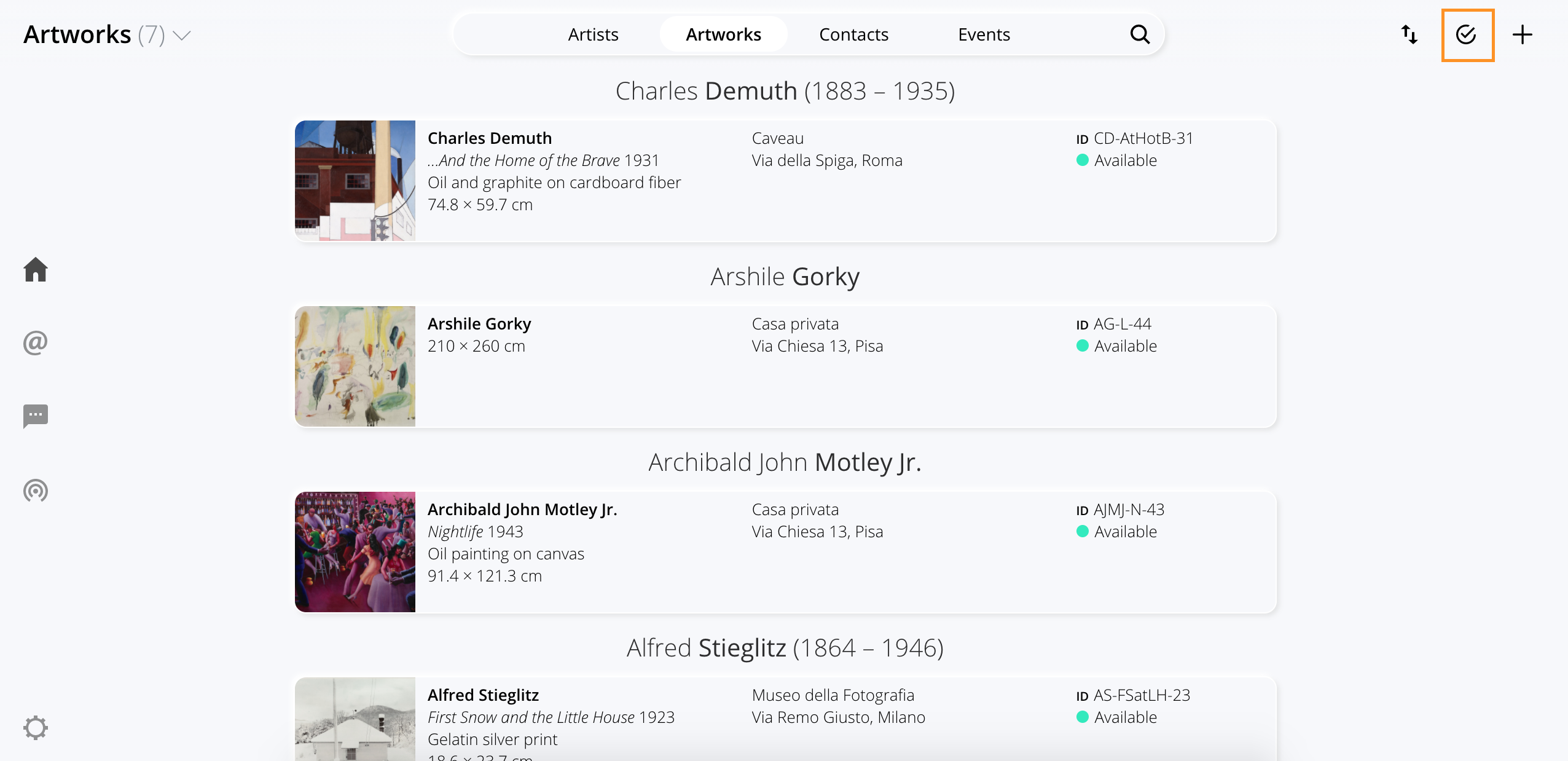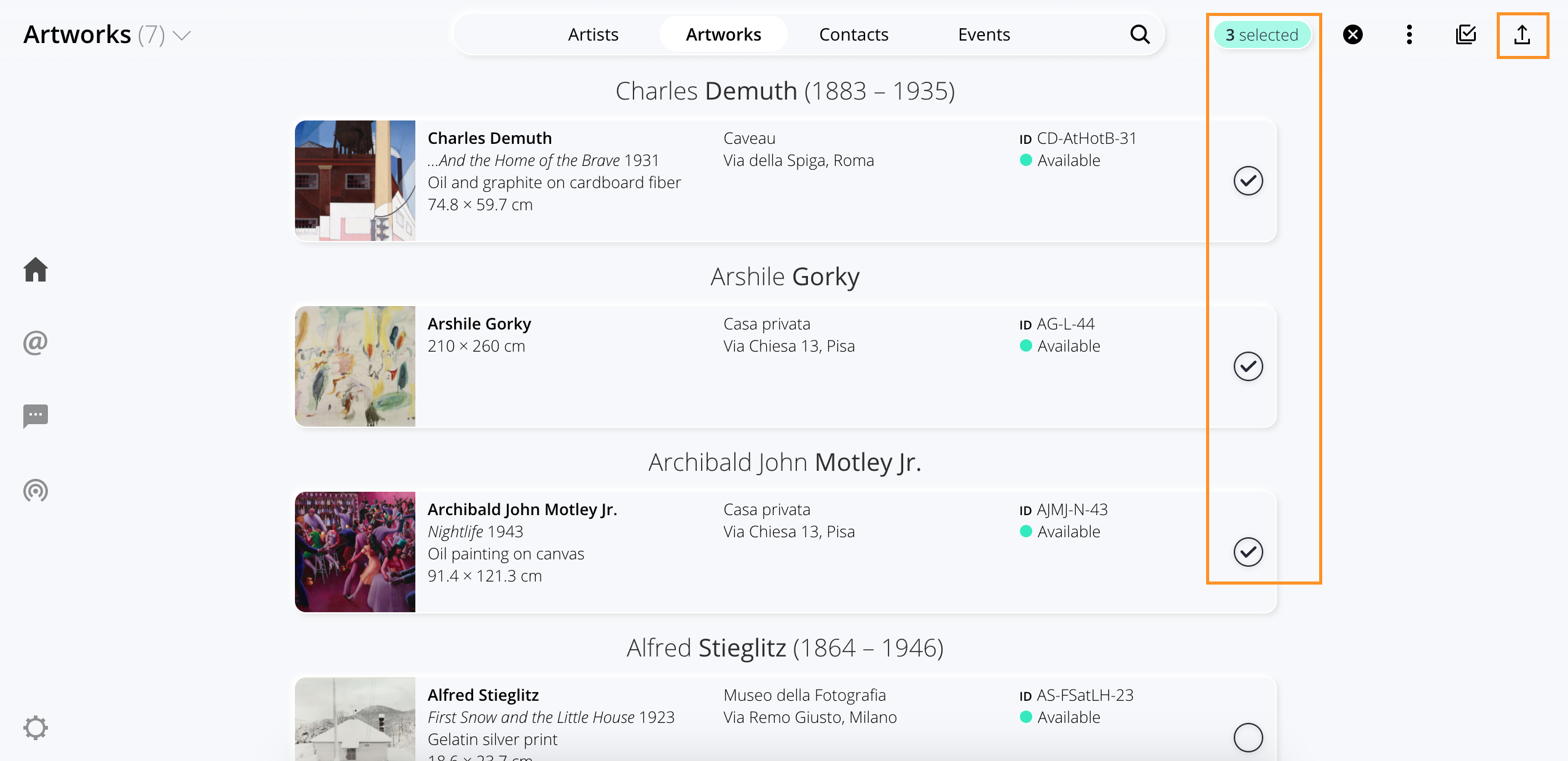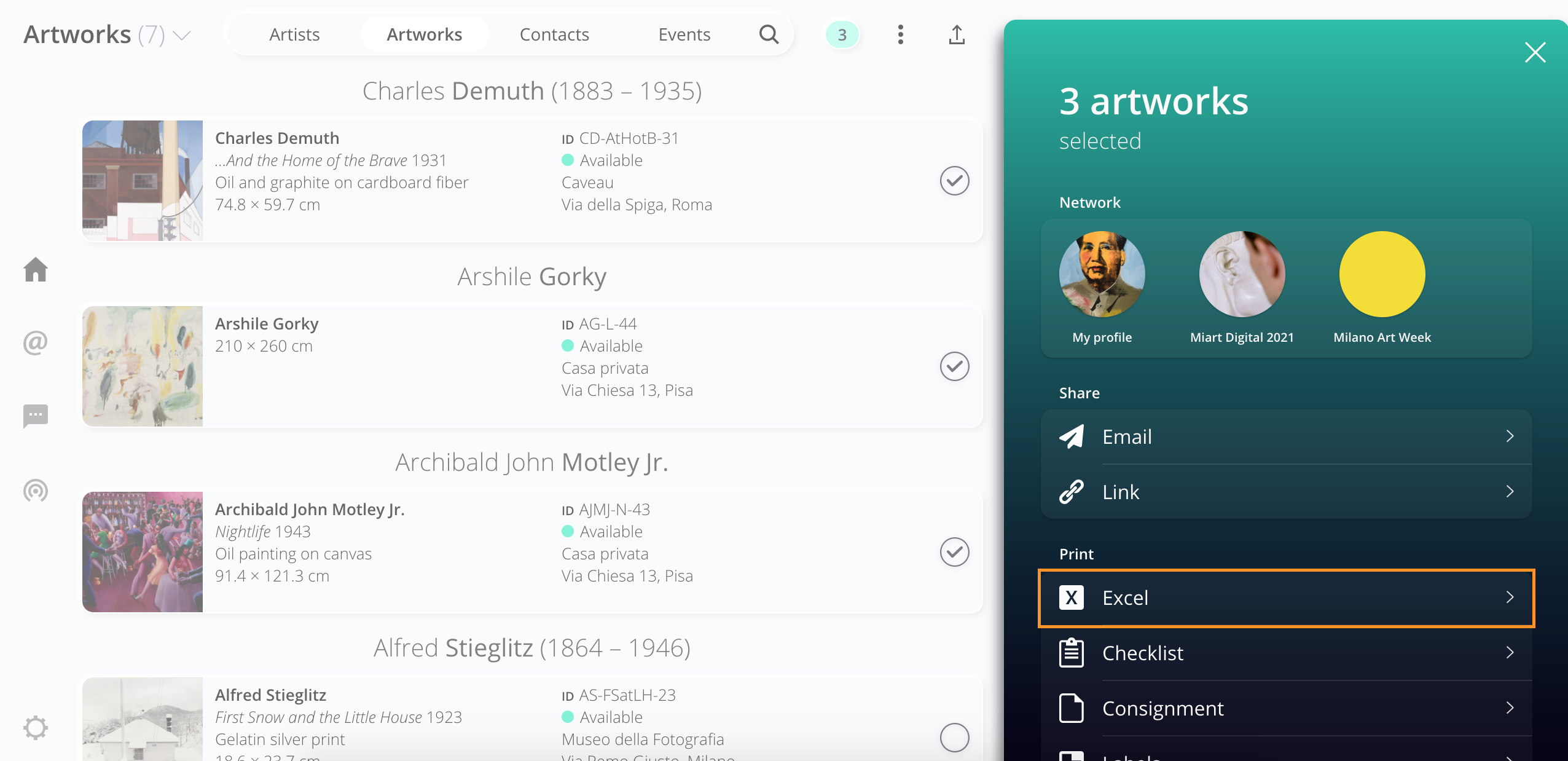 The system will allow you, through the management of different fields, to set up the details of the selected artworks and events that you intend to export, particularly you can:
name the file, we remind you that this field is required in order to finalize the export
select the items that you want to include in your excel
choose the language of the contents you want to export. We remind you that inside Artshell the translations are not automatic, so you have to take care translating your contents into the desired language by filling the artwork sheet, both in italian and english.
By clicking on the "Continue" button, the system will automatically generate and download an excel file with the items and sheets you have chosen.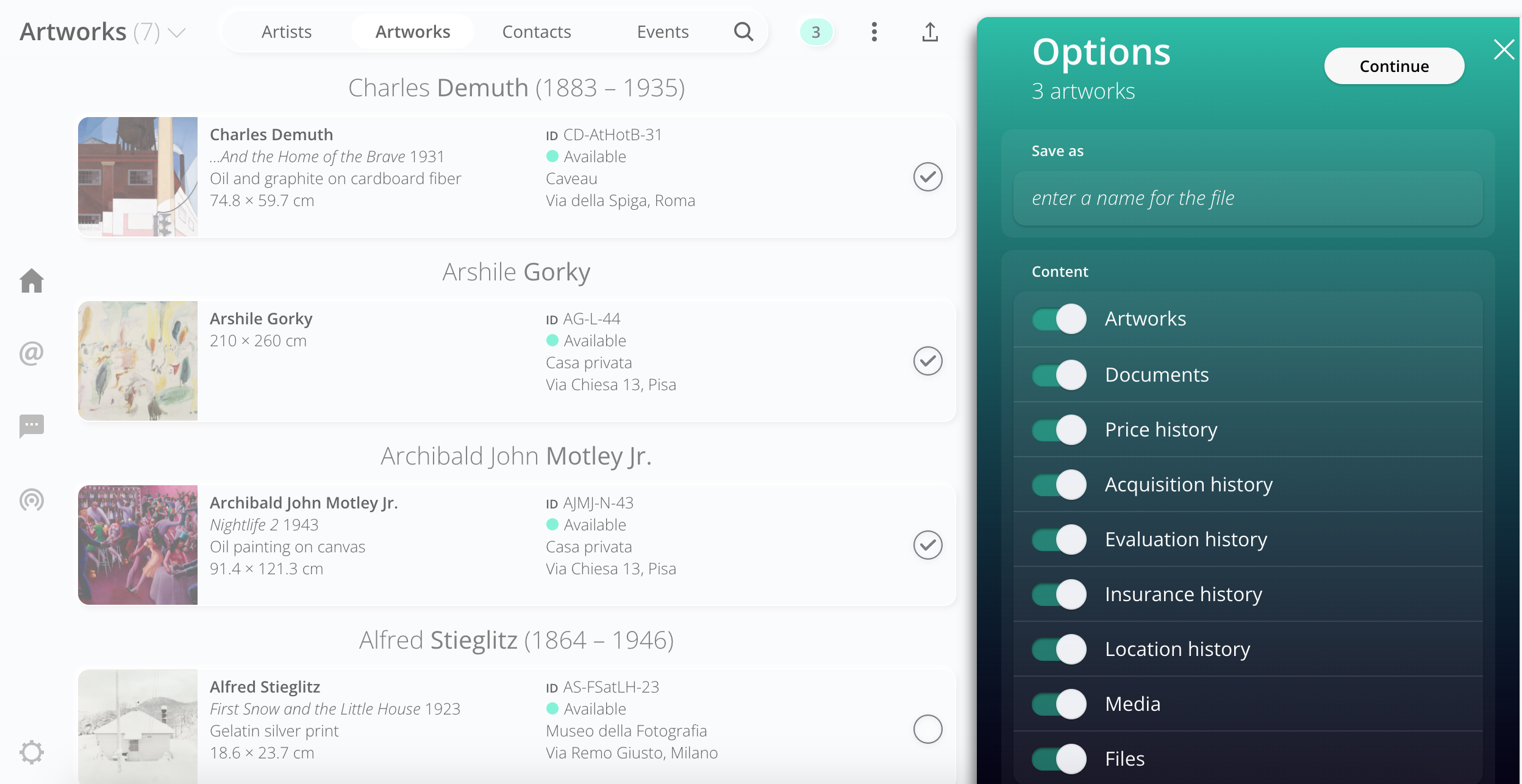 For more information about Exporting Artworks and Events to an Excel file, you can click on the specificity of interest:
Should you encounter any trouble, we kindly ask you to write us at support@artshell.eu by providing us your information, the name of your account, the problem your are experiencing or the request for help. We ask you to be as detailed and specific as possible (you can also send us screenshots) with regards to the issue you are facing or the request for help, so to help our support department to be able to identify and solve the problem in the fastest way.