Channel mode allows other users to publish contents on your profile.
You can add as many users as you want and divide them into sections.

You'll be able to set the following options:
Channel
Channel mode: enabling this switch will enable your channel within the network.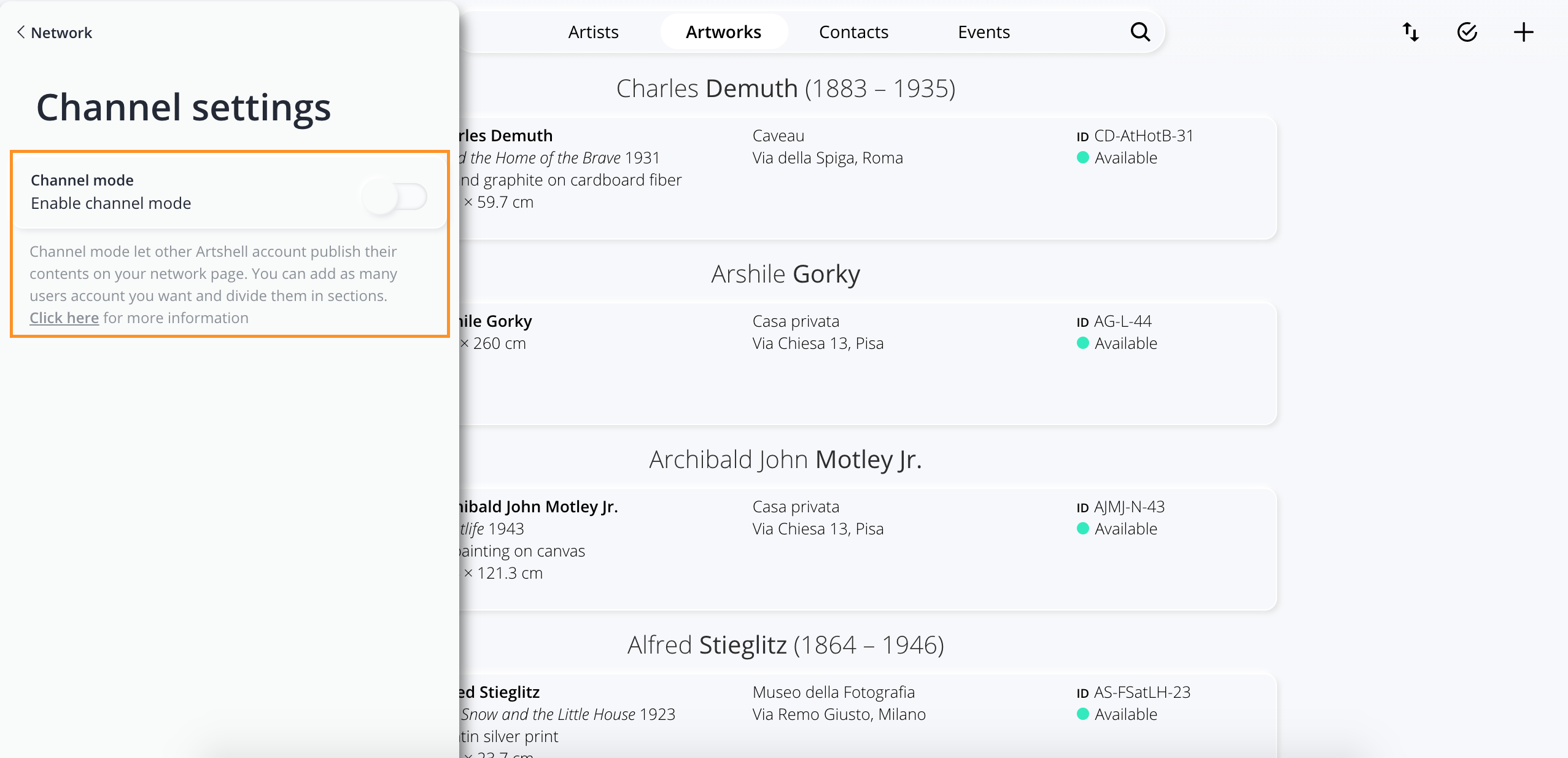 Main Sponsor: allows you to insert the logo of a possible sponsor linked to your channel.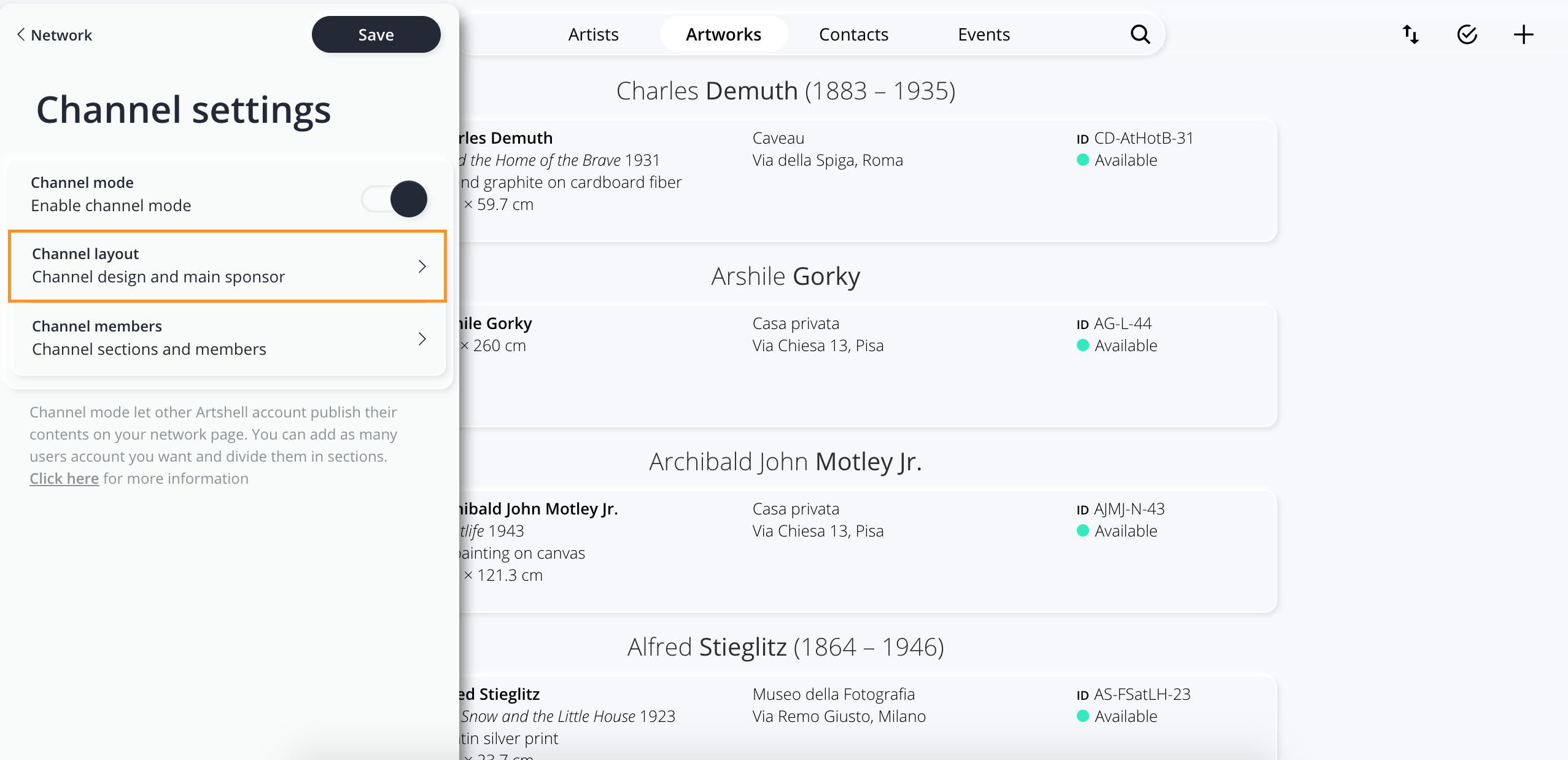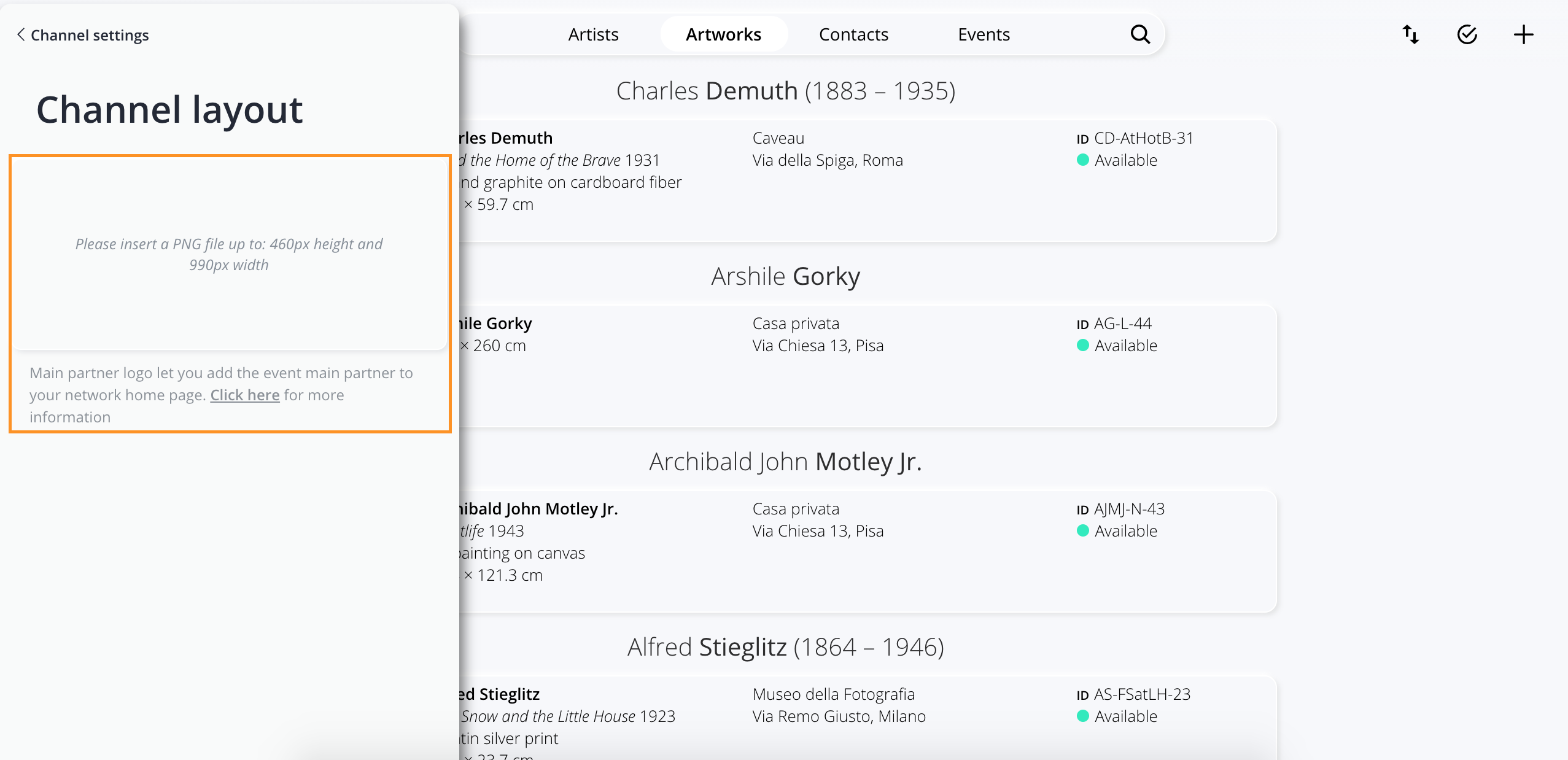 Sezioni:
Modalità di visualizzazione sezioni: questo switch vi permetterà di impostare la visualizzazione delle sezioni o altrimenti una selezione delle opere nella pagina principale del canale.
Sezioni: attraverso il simbolo + potrete creare le diverse sezioni all'interno del canale.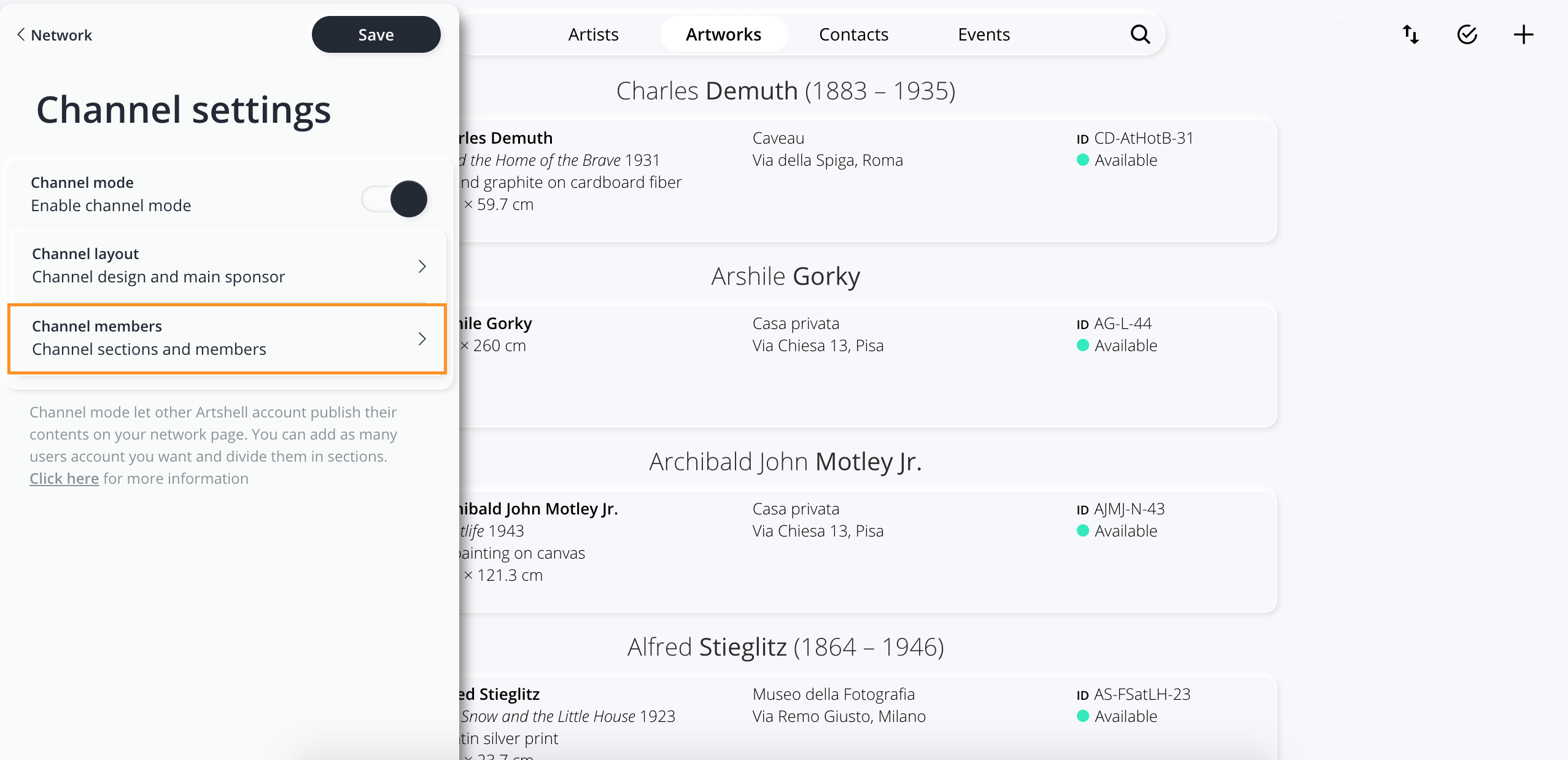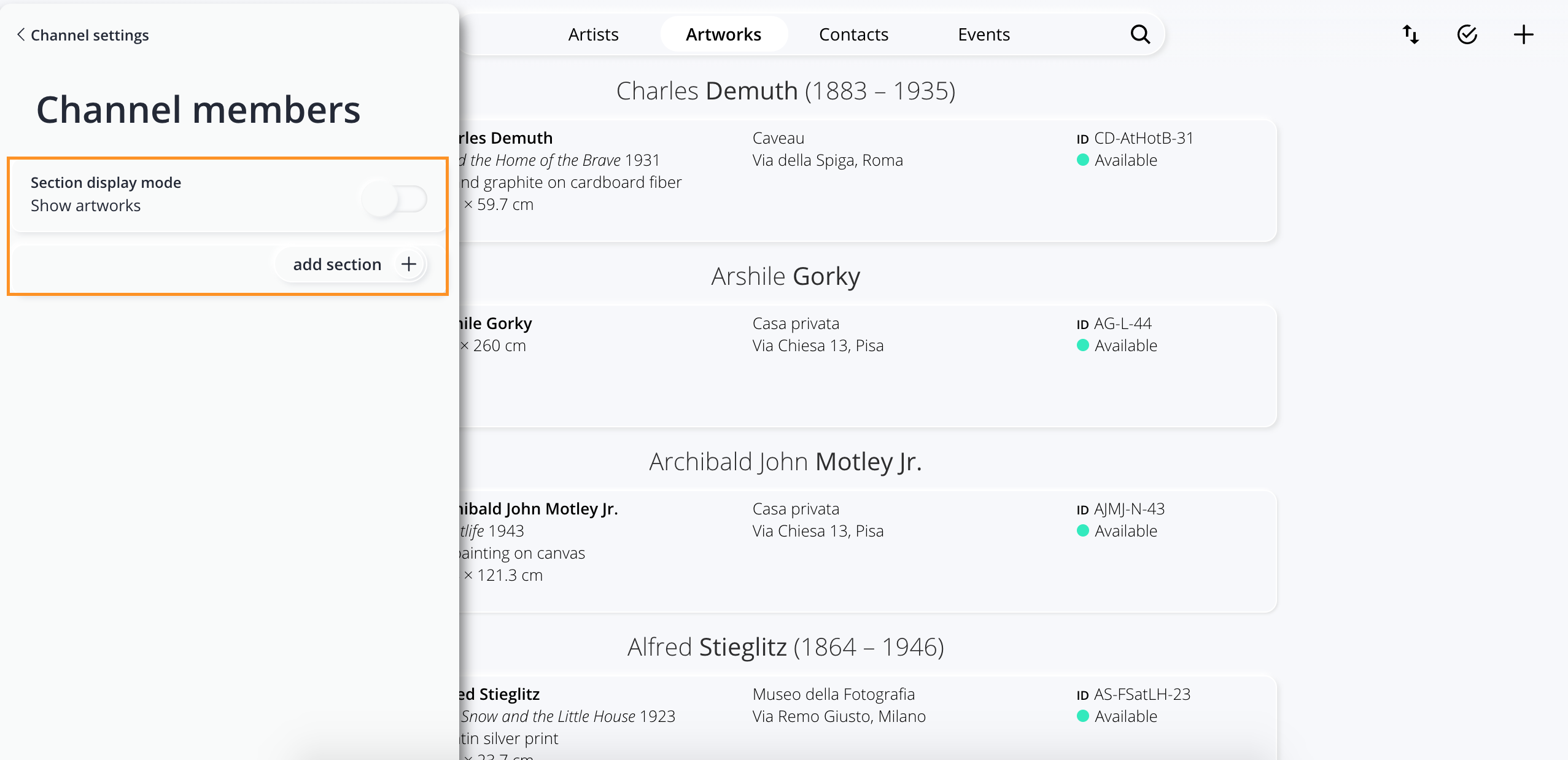 After clicking the + you can then select the other accounts of the network to include in your channel by scrolling down the list or through the search bar.

Once selected click on next.
Then you will be able to insert an image of the section, a name of the section and the limit of works events and insights that you will allow the channel members to share in the channel.
Once you have completed entering this information you can save and you will have created your section that will be placed within your channel in the network.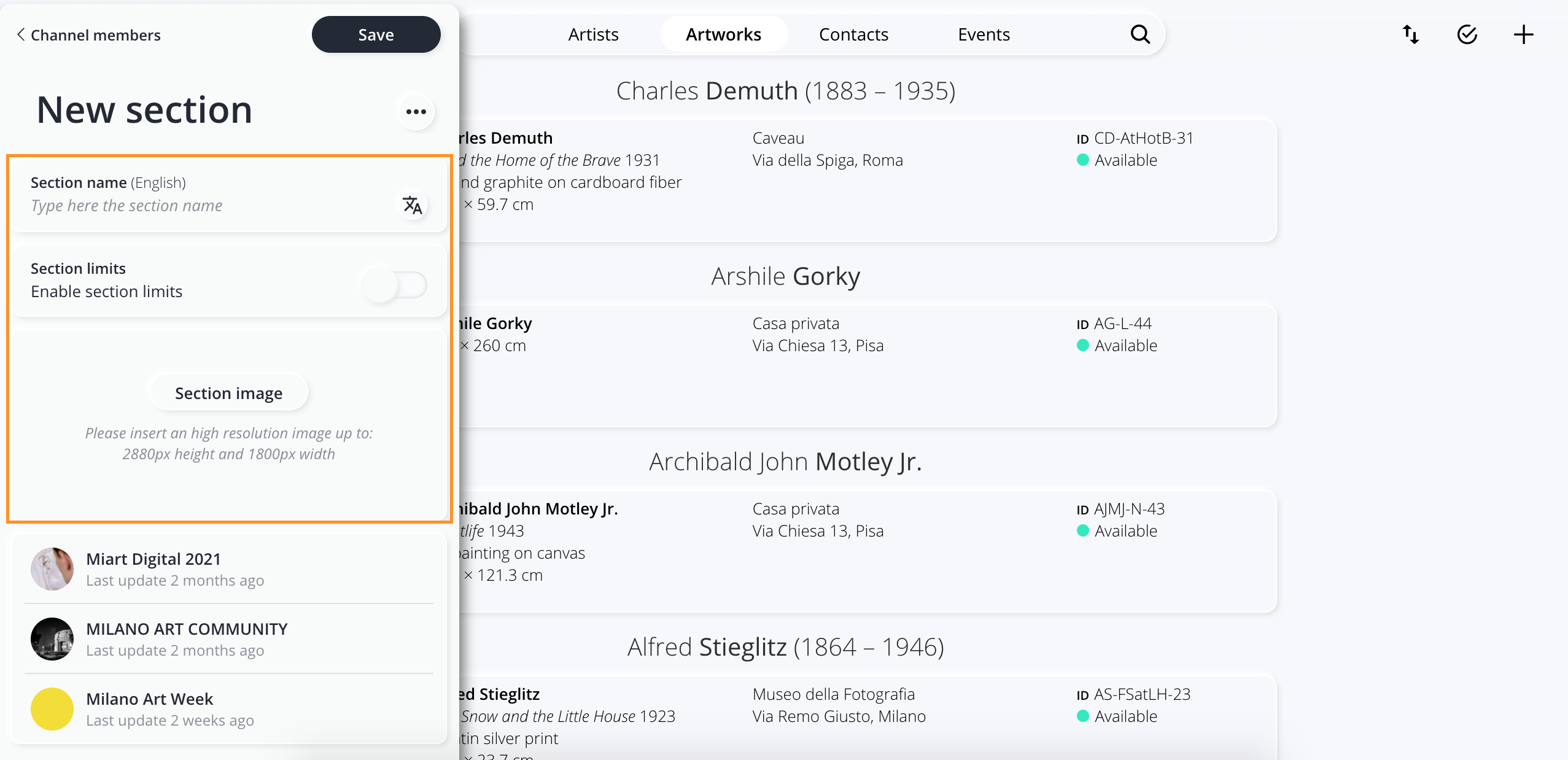 For any difficulty or if there are any errors, please write to: support@artshell.eu, specifying your personal details and account name. Please detail as much as possible (even with the use of screenshots) the problem encountered or the request for intervention, in order to help our support department to identify and resolve the problem as quickly as possible.