After logging in to the Reminder App, to create a new reminder list, click on the + list button and a new form will open to be filled in.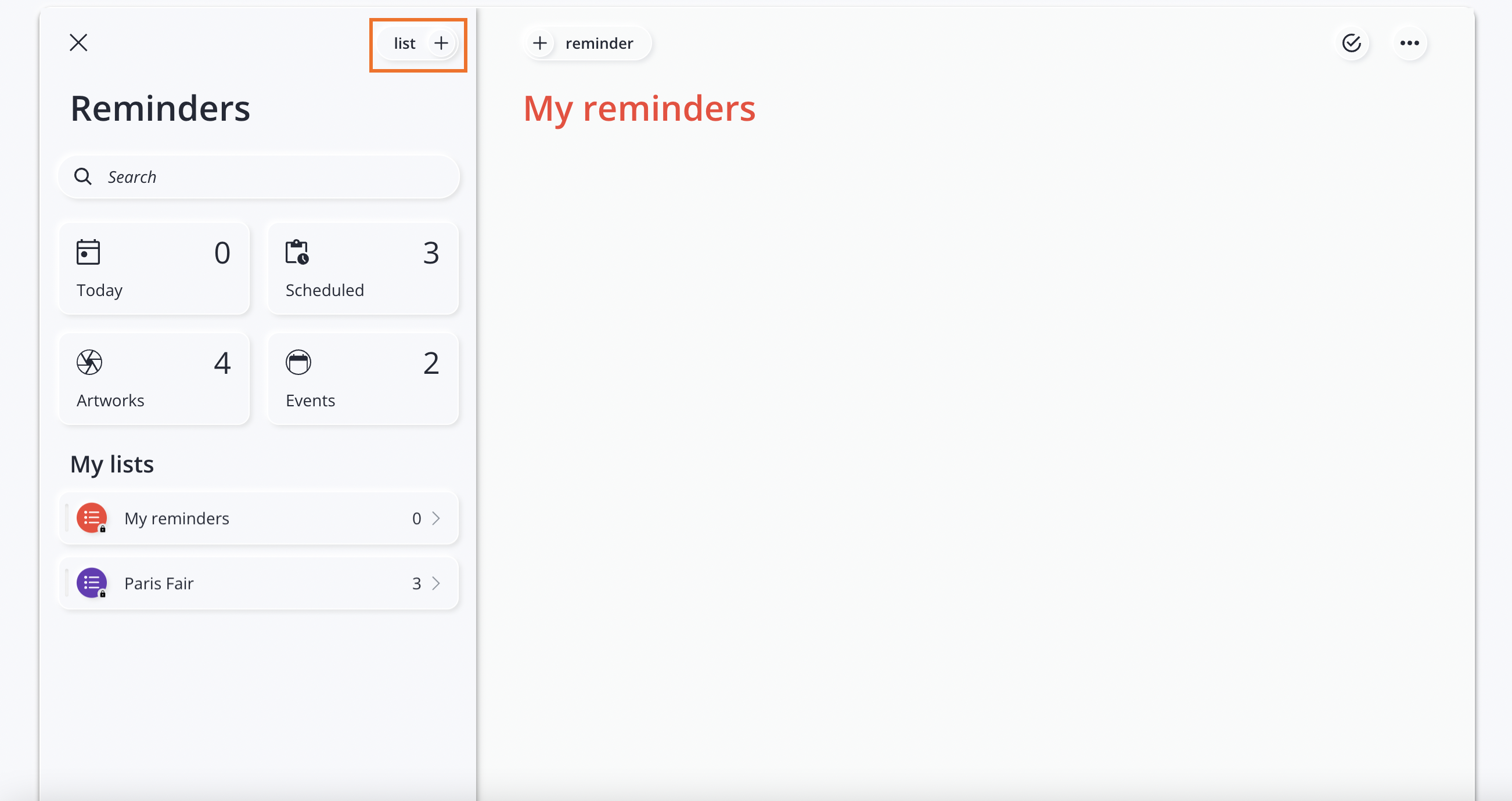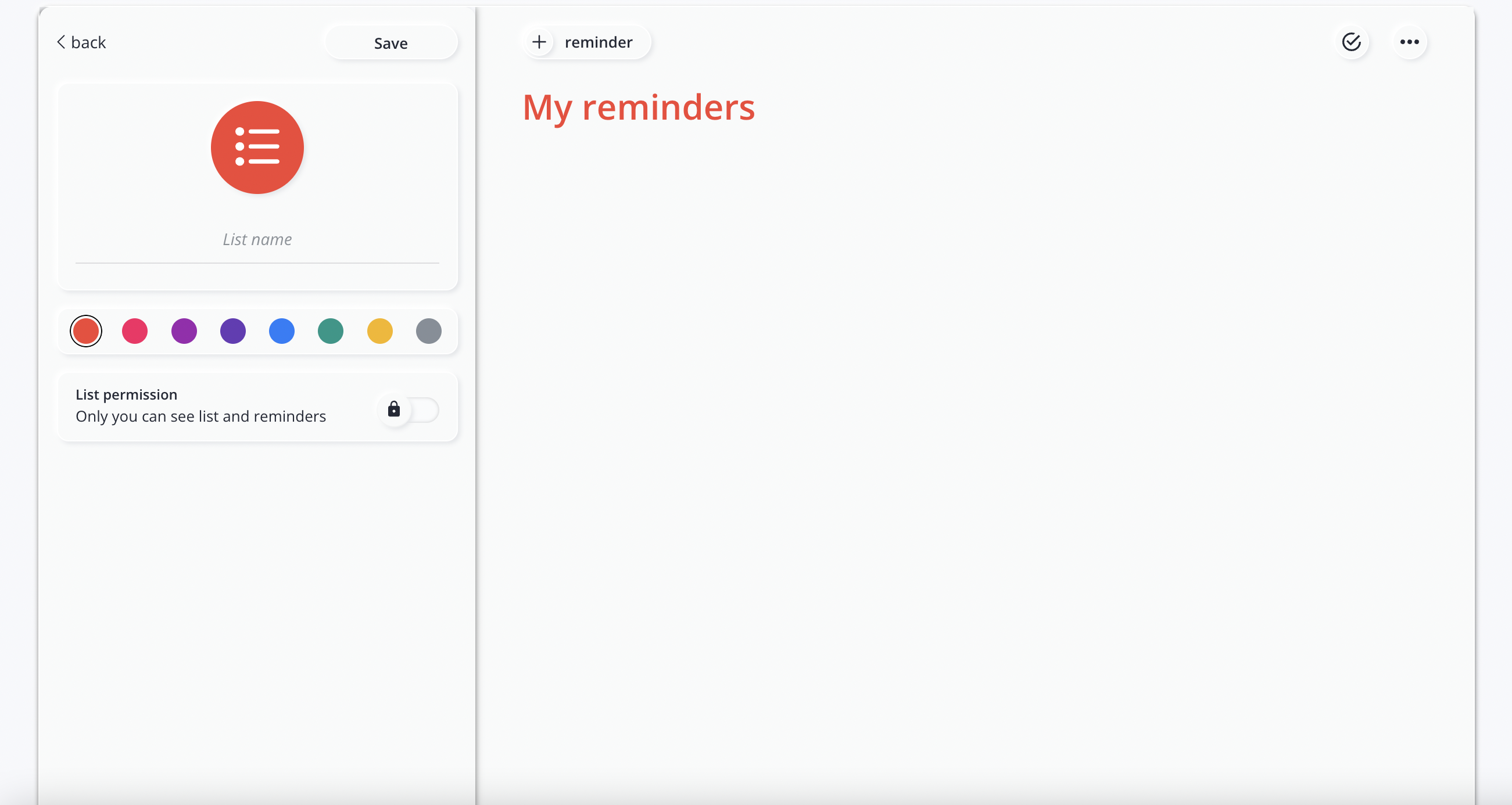 Here you can enter:
List name
Select a colour to distinguish the list
Choose, via the padlock, the viewing permissions for the list. You can make it private (only you can view the list and the reminders within it) or public (all your co-workers can view the list and the reminders within it).
Once completed you can save the list with Save in the top right-hand corner; by doing so, the list will appear in your My Lists list.
The order of the lists can be changed by dragging the list down or up by clicking in the bar to the left of the coloured circle next to the list name.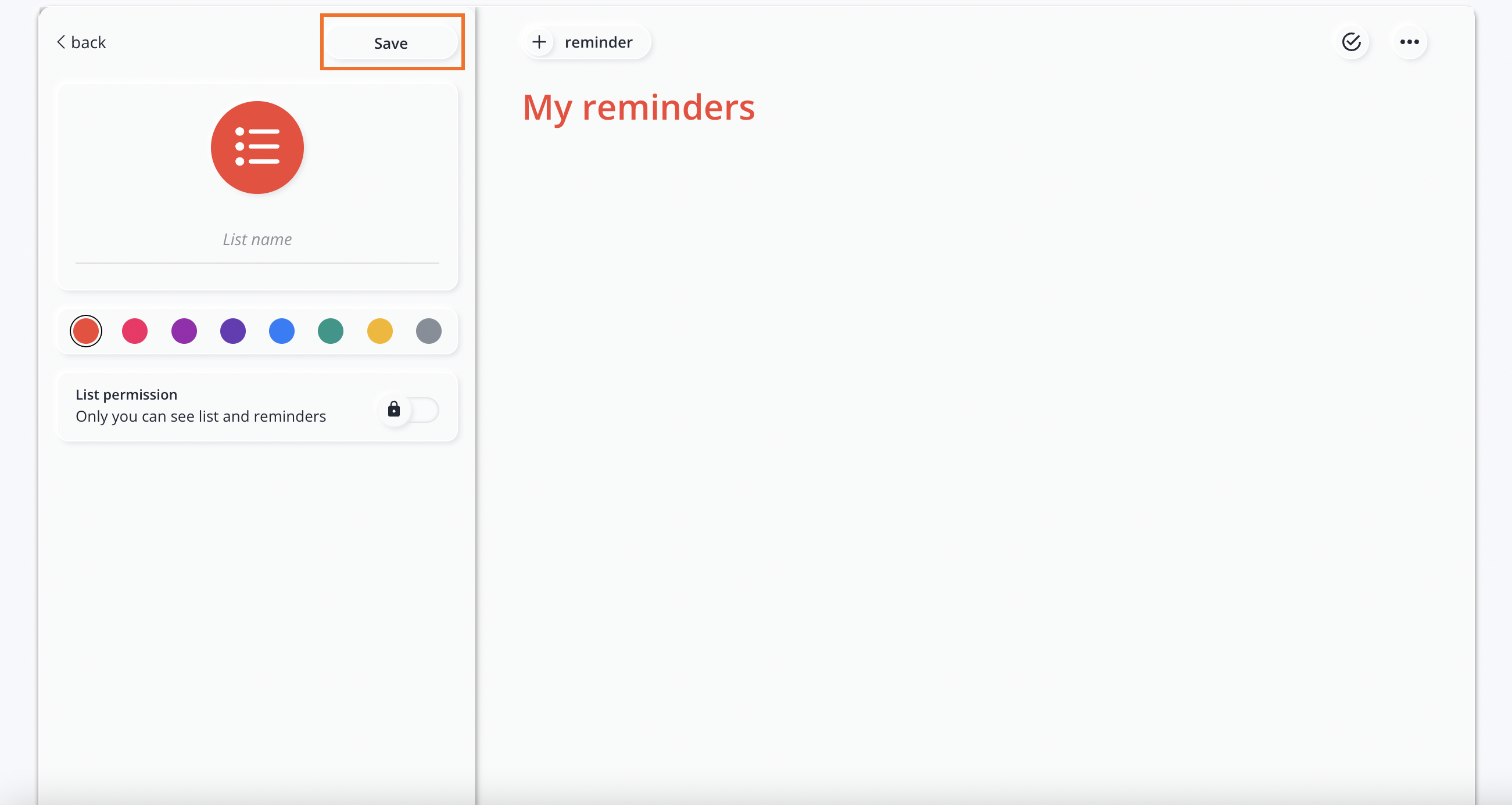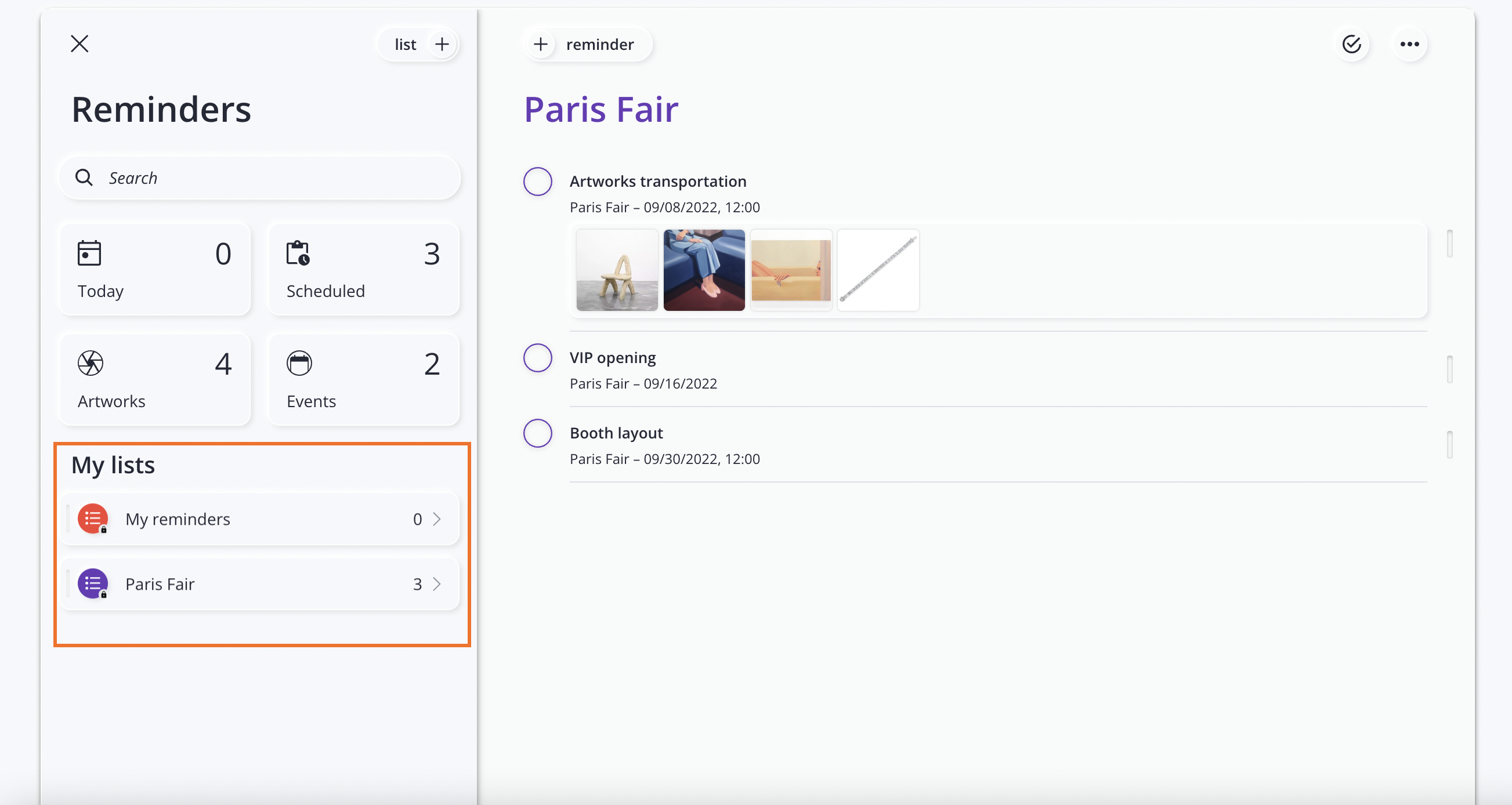 To edit or delete the list, click on it in the My Lists section and then click on the three dots in the top right-hand corner and click on Edit List. This will open the list information panel where you can edit it and save it by clicking on Save. In case you wish to delete the list click on Delete.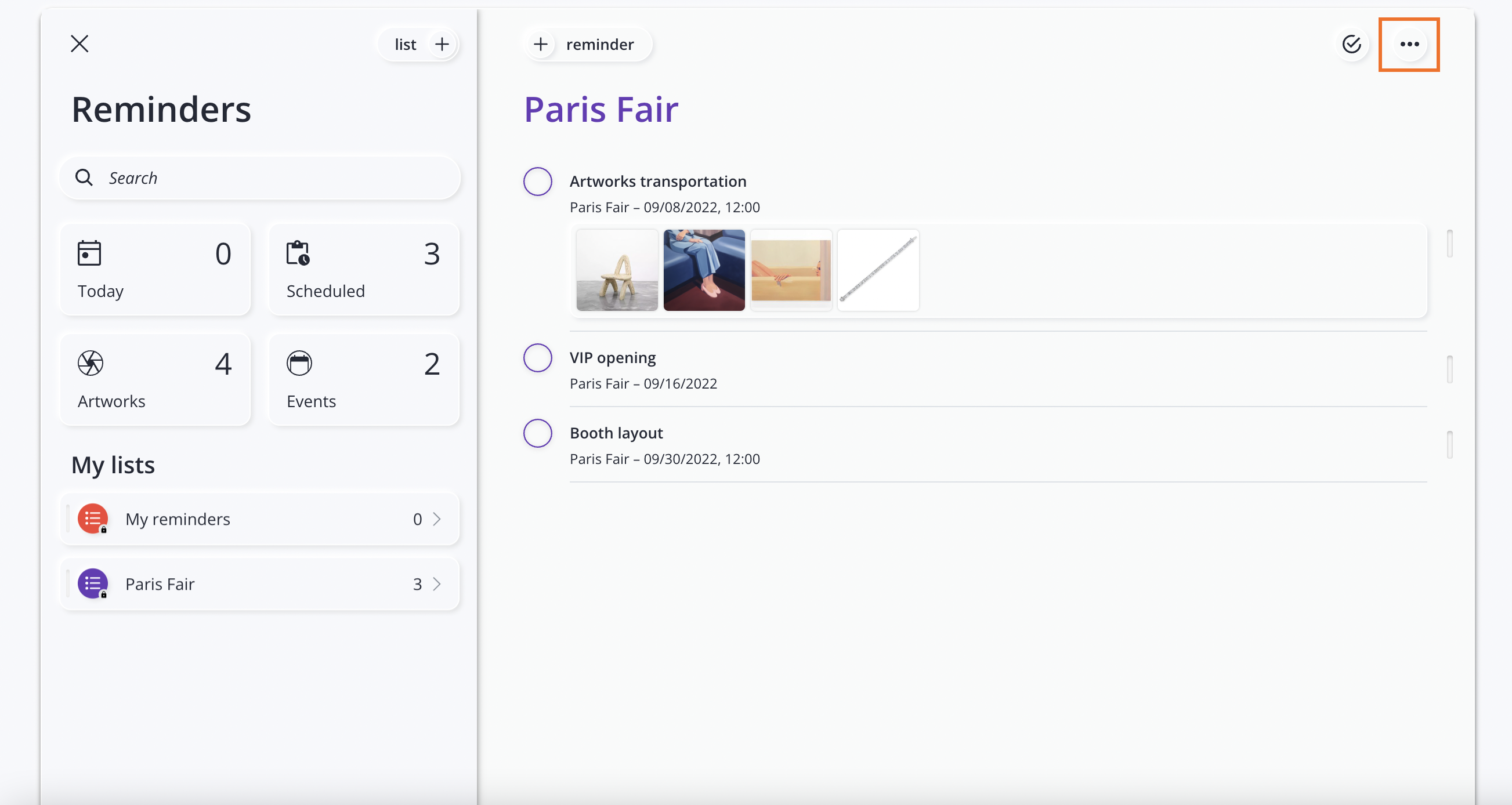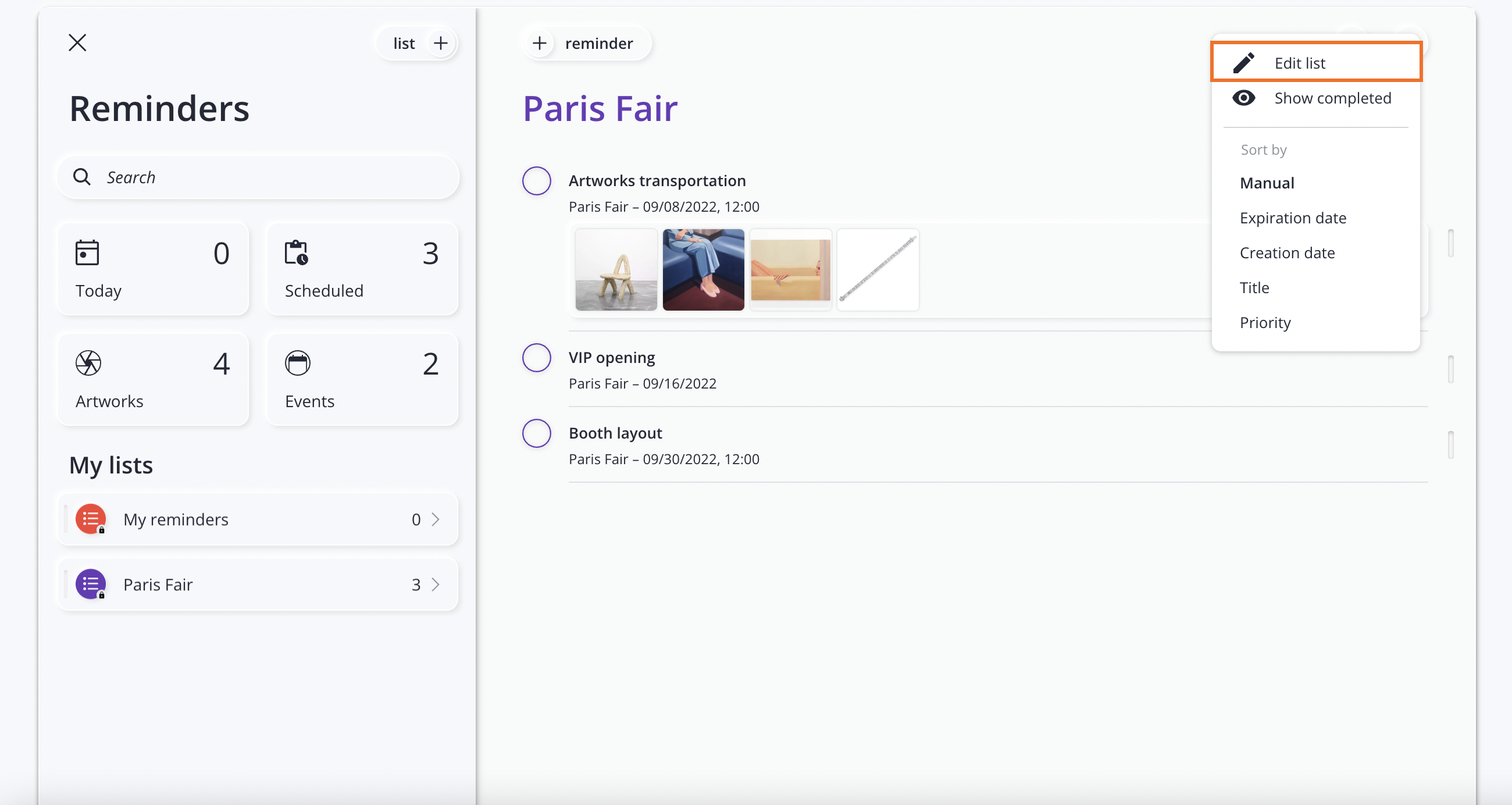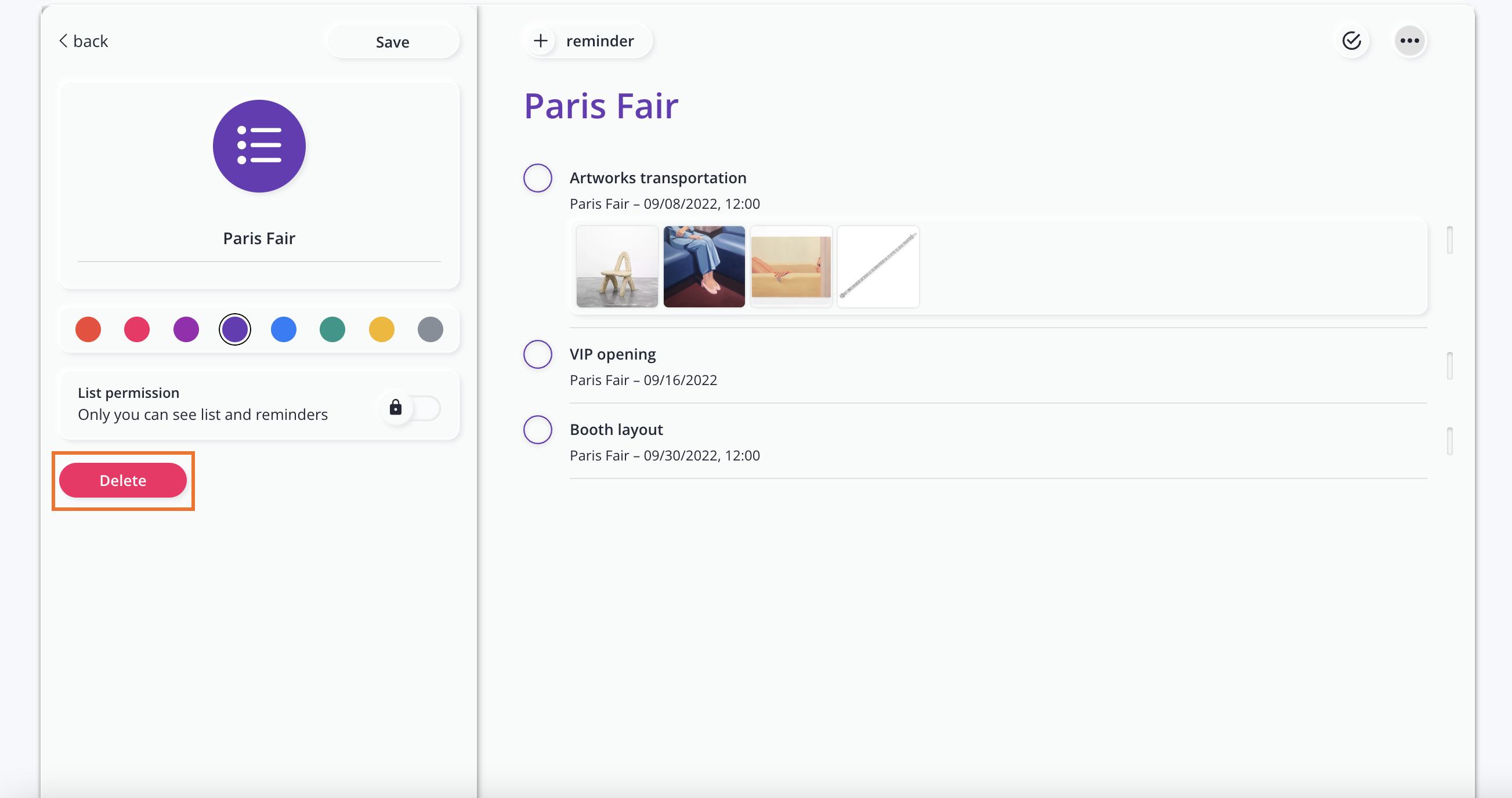 Should you encounter any trouble, or should any error pop up, we kindly ask you to write us at support@artshell.eu by providing us your information, the name of your account, the problem your are experiencing or the request for help. We ask you to be as detailed and specific as possible (you can also send us screenshots) with regards to the issue you are facing or the request for help, so to help our support department to be able to identify and solve the problem in the fastest way.