By clicking on the list name under My Lists, you will be able to view all the reminders related to the list.
If the reminder task has been completed, you can mark it by clicking in the circle to the left of the reminder title and the reminder will automatically disappear from the list.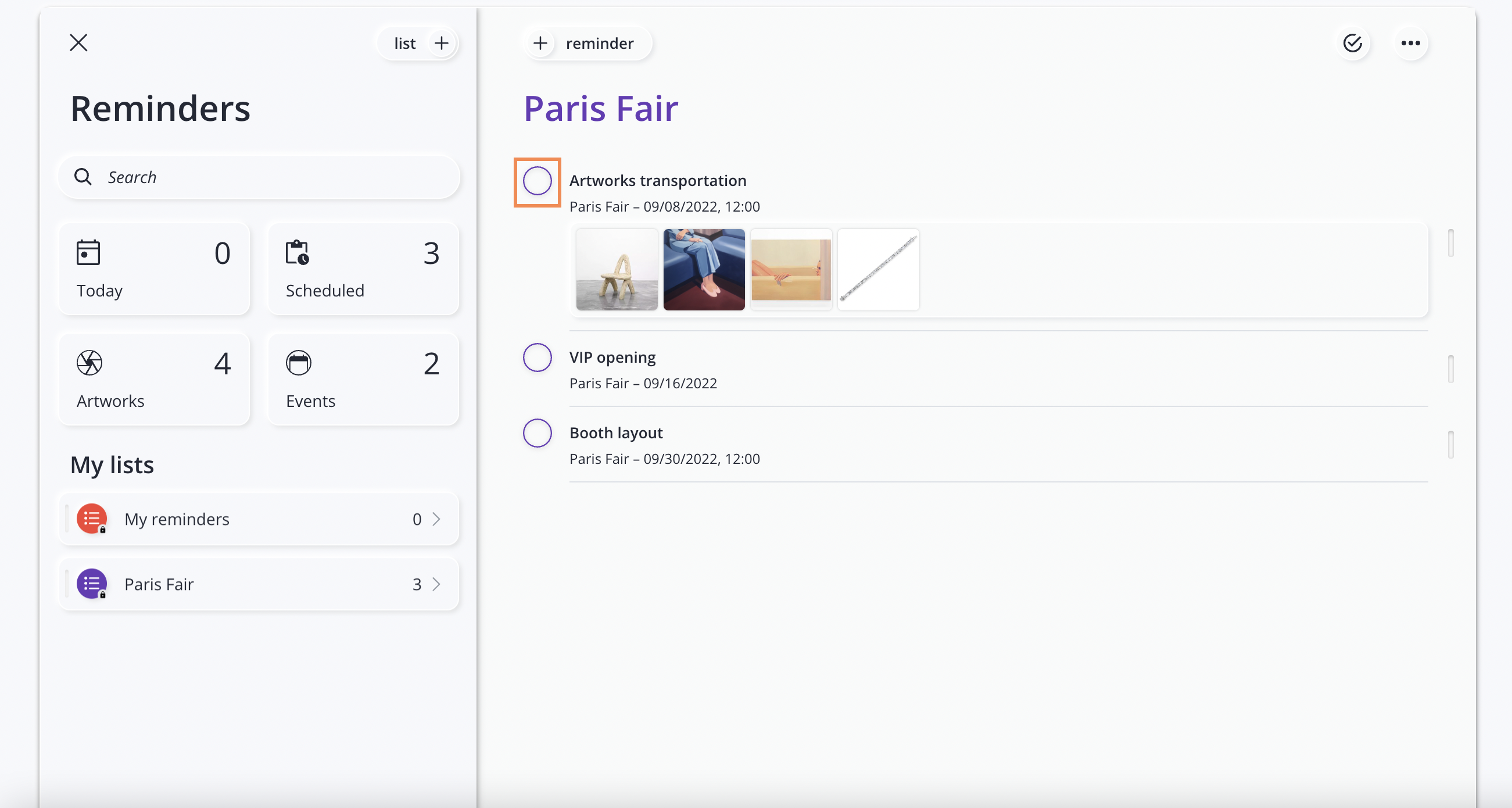 To display already completed memos in the list, click on the three-dot symbol and click on Show Completed.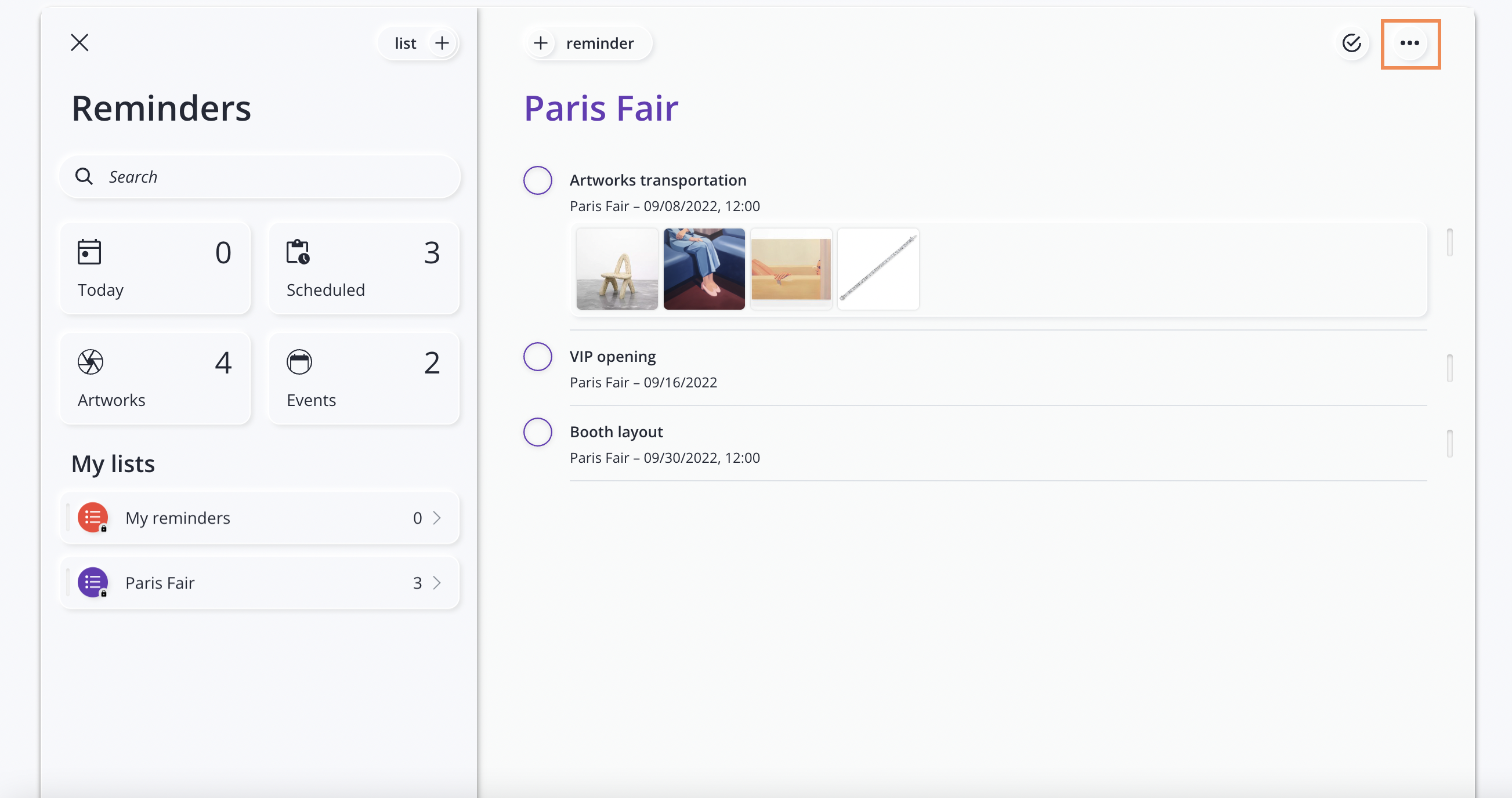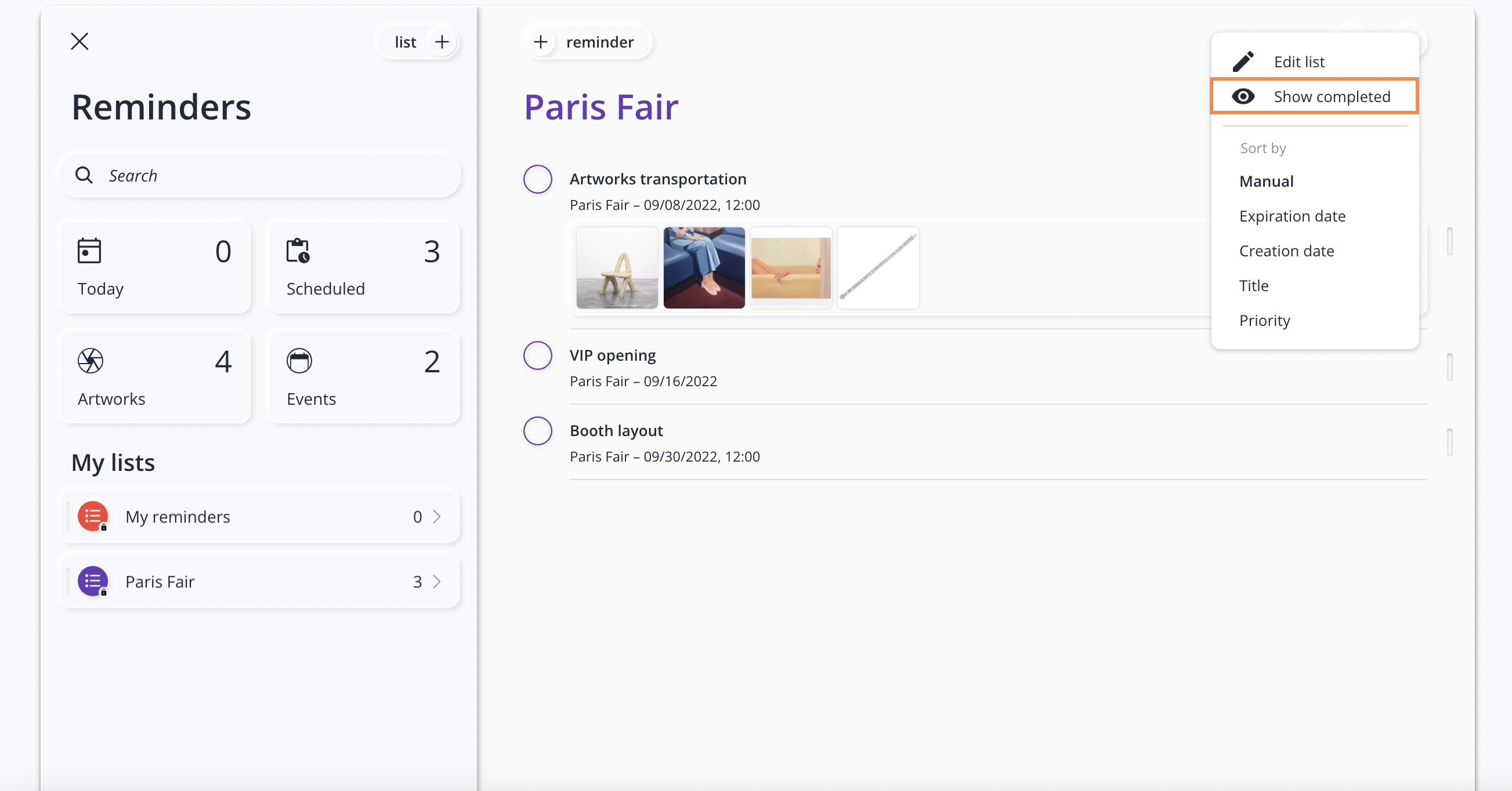 By clicking on the three dots, you can also change the sorting of the memos within the list by selecting the order:
Manual: sorting that you can set by dragging the memos up or down by clicking on the grey bar to the right of the memo
Due date: sorting by the date entered within the reminder
Creation date: sort by date of creation of the memo
Title: sorting by alphabetical order of memo title
Priority: sorting by the priority within the memo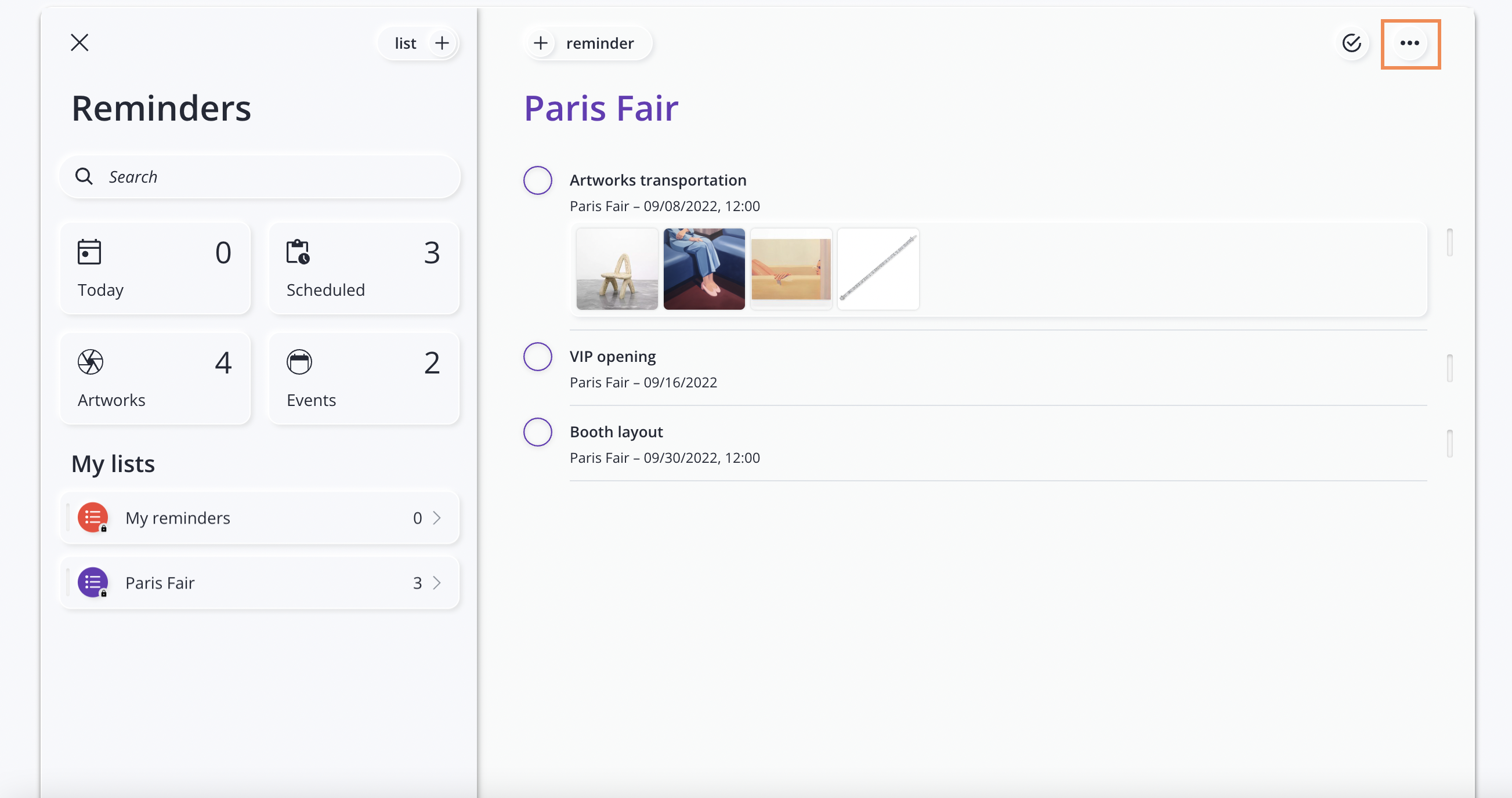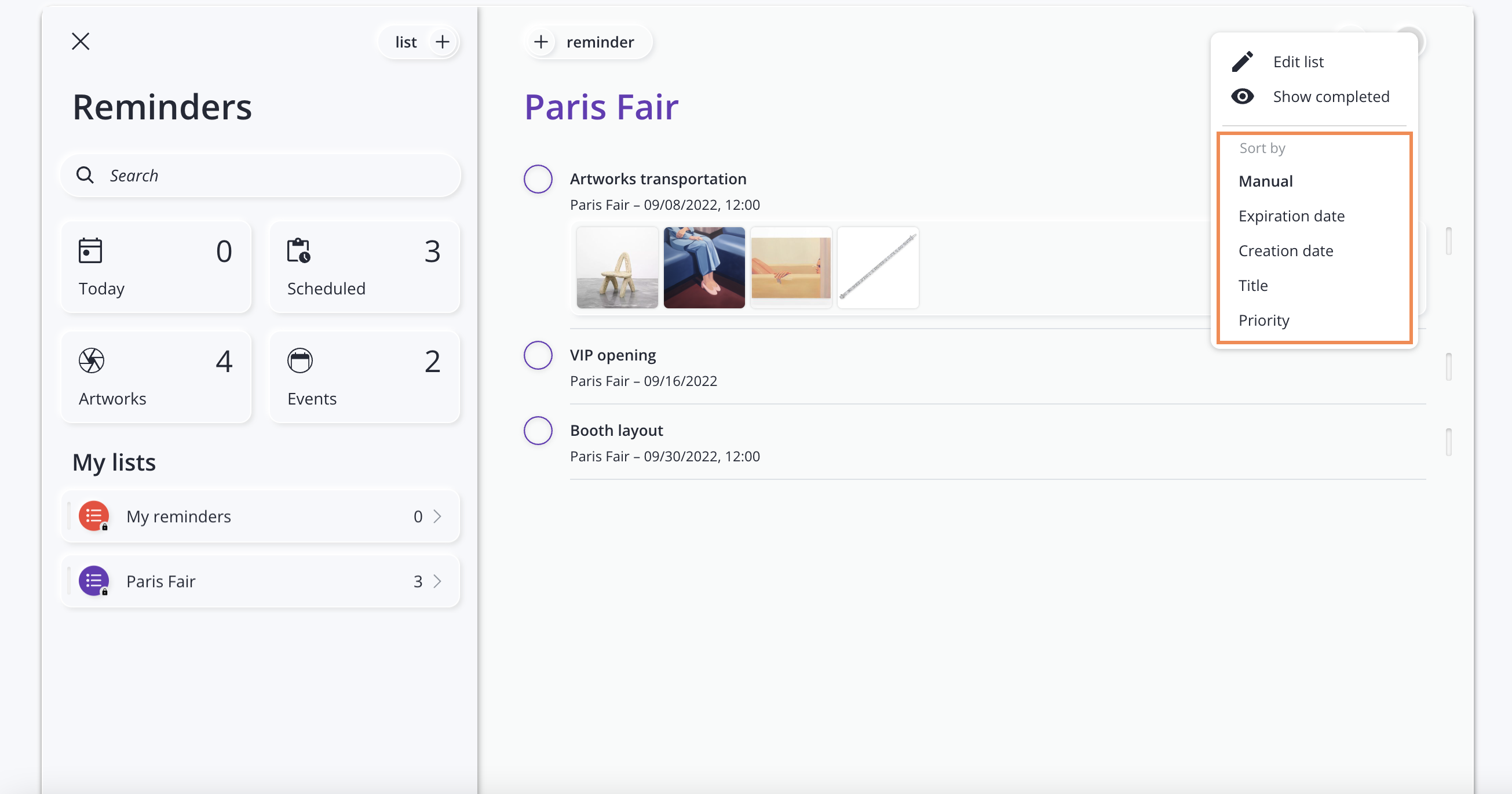 By clicking on the selection symbol in the top right-hand corner, you will be able to select reminders within a list by clicking in the circle to the left of the reminder.
The counter in the top centre will indicate how many reminders you have selected.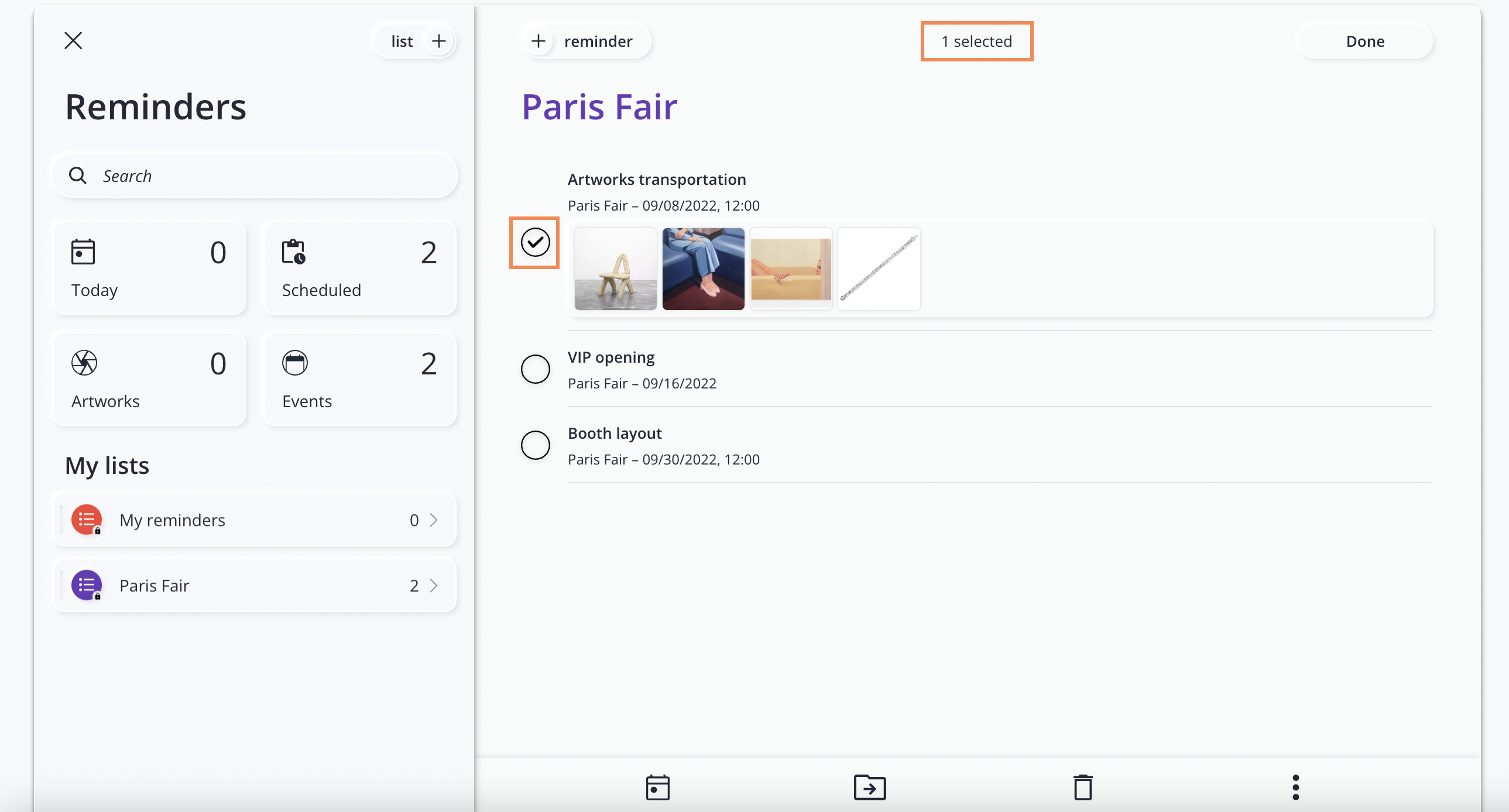 After selecting them, it is possible from the menu at the bottom:
Change the date of the reminders: clicking on the calendar symbol will open a window where you can change the due date and time to several reminders at the same time. Once you have set and new information click on Apply.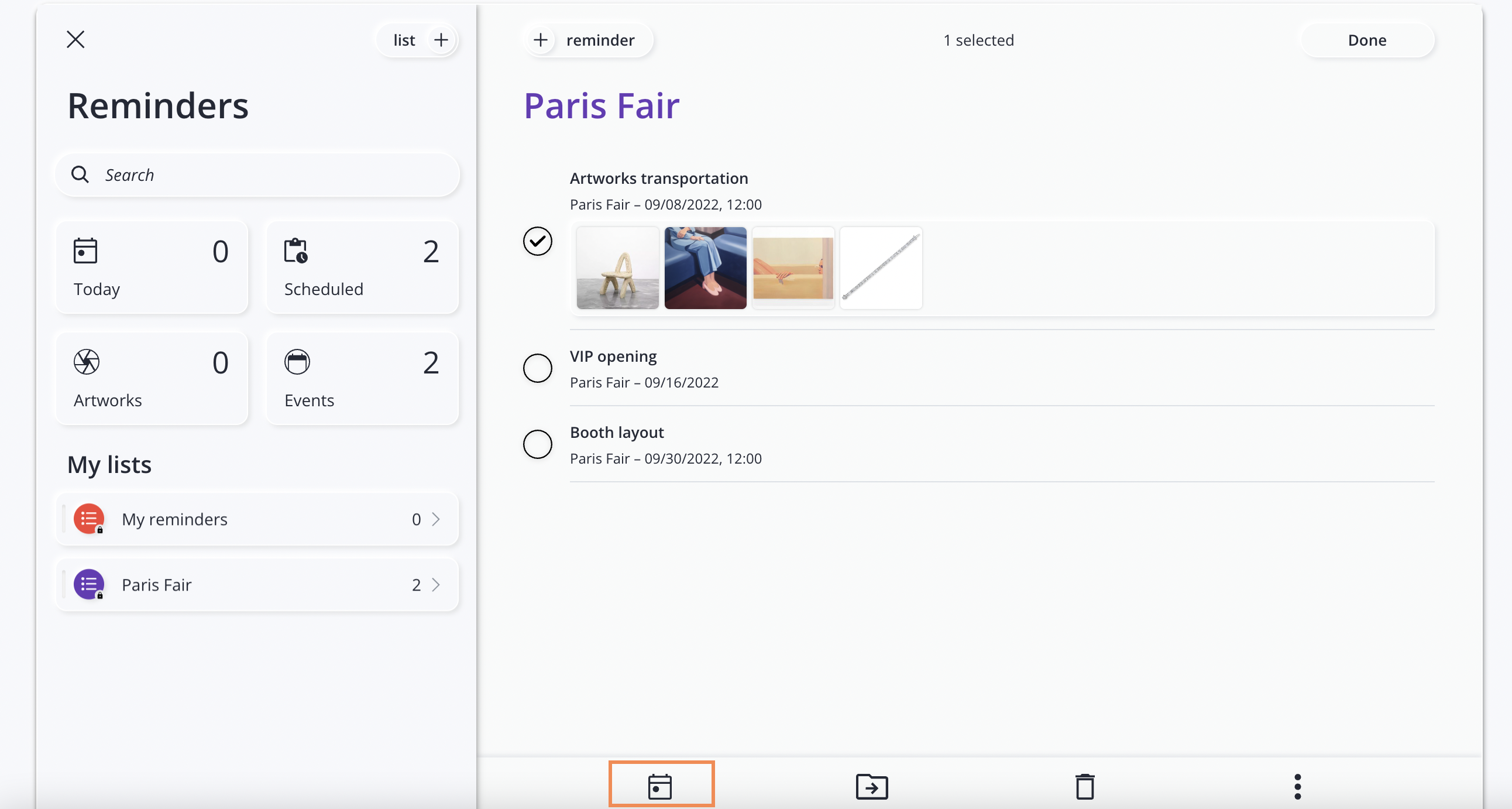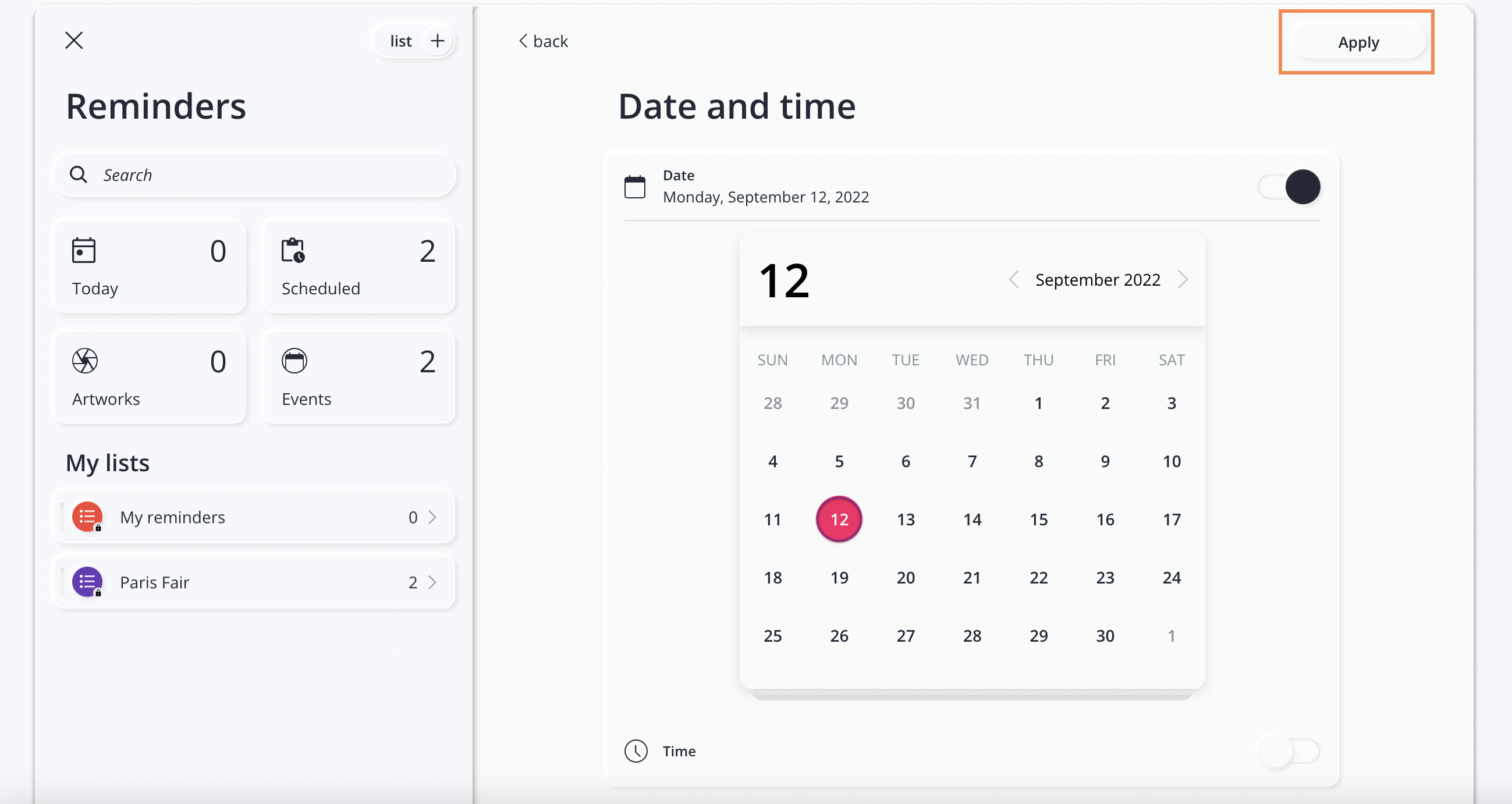 Moving a selection of events from one list to another: clicking on the folder symbol with the arrow will allow you to move the selected events by selecting which list to move them to and then clicking on Move.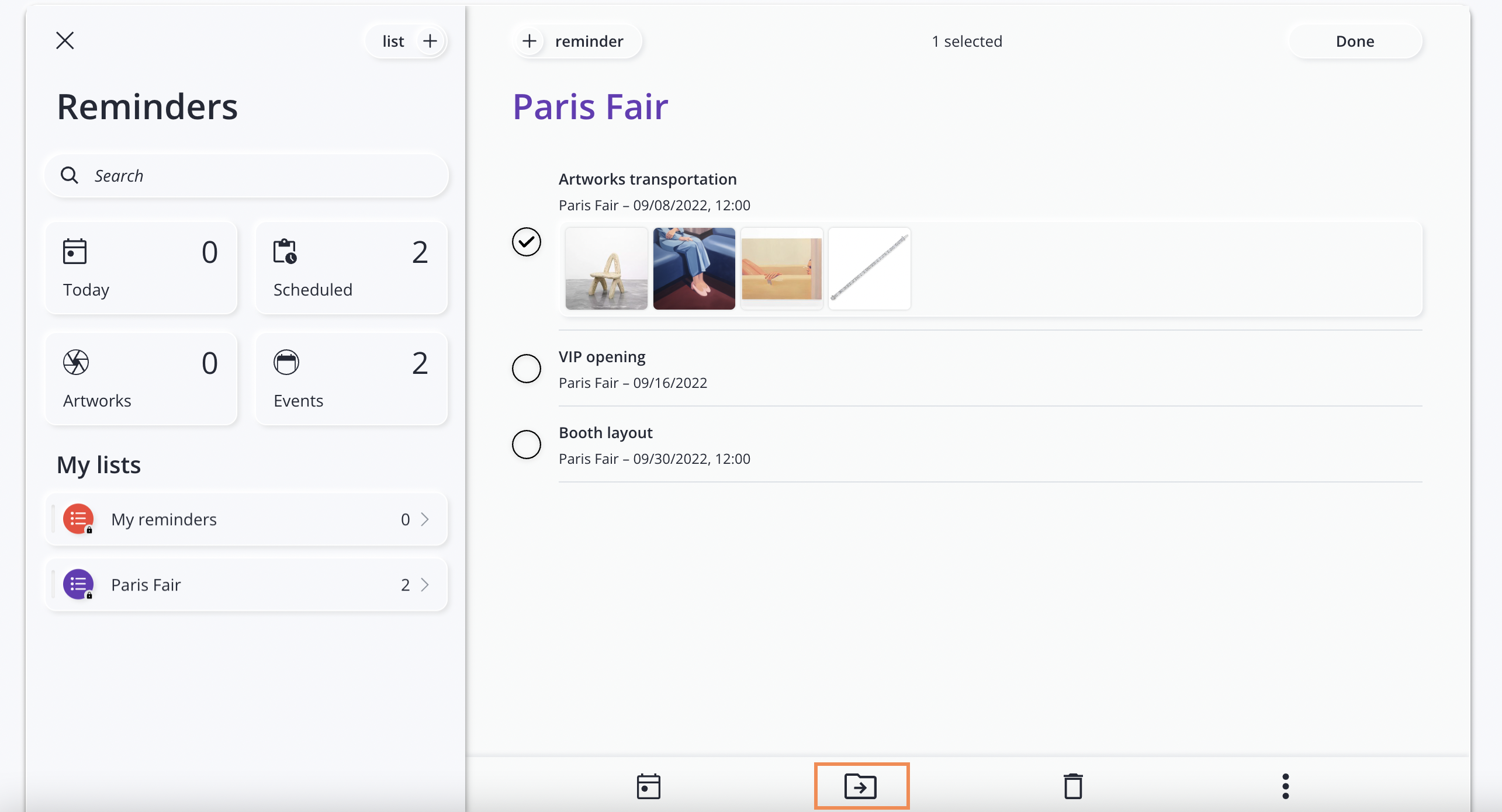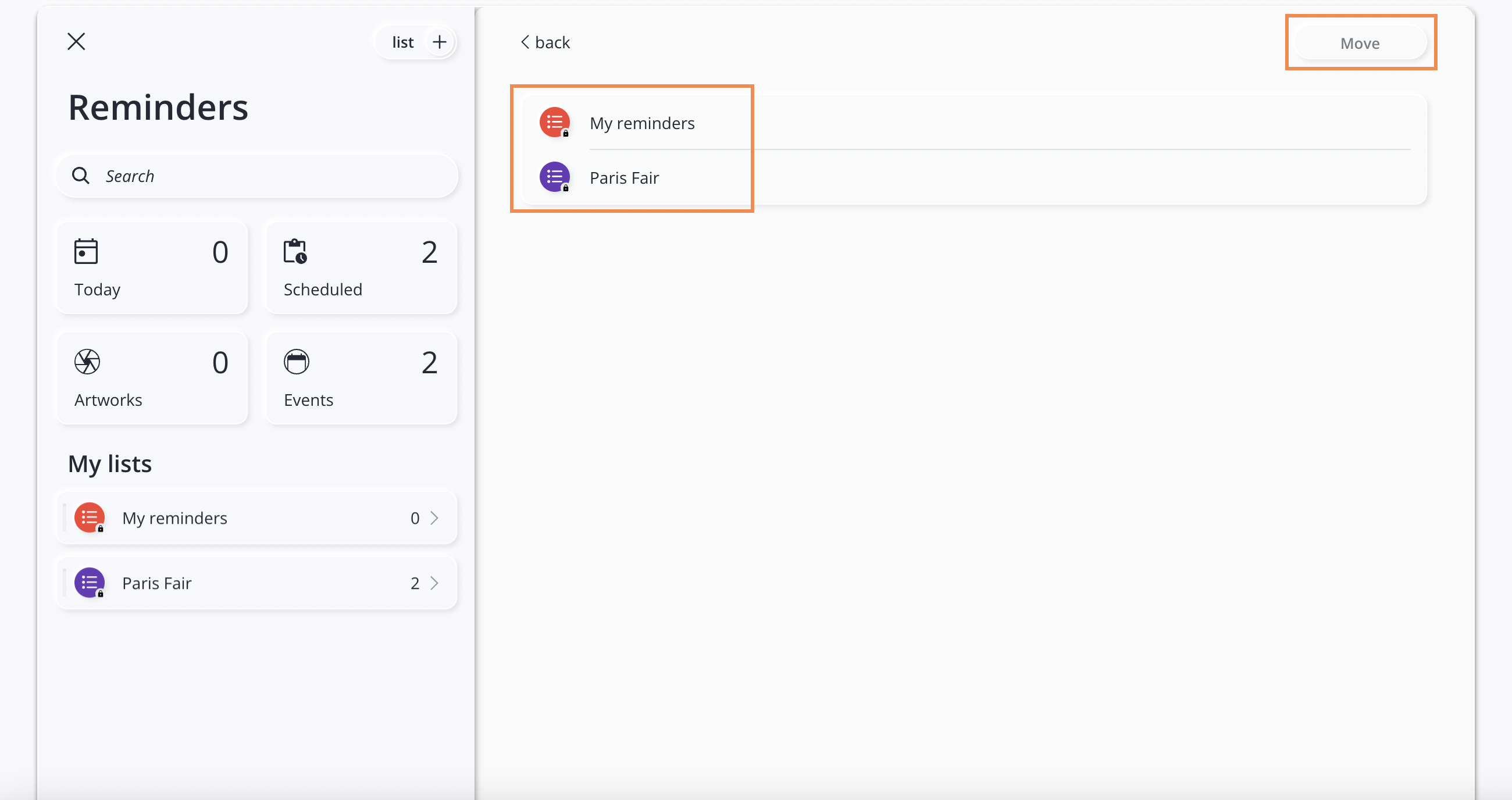 Delete selected events by clicking on the bin symbol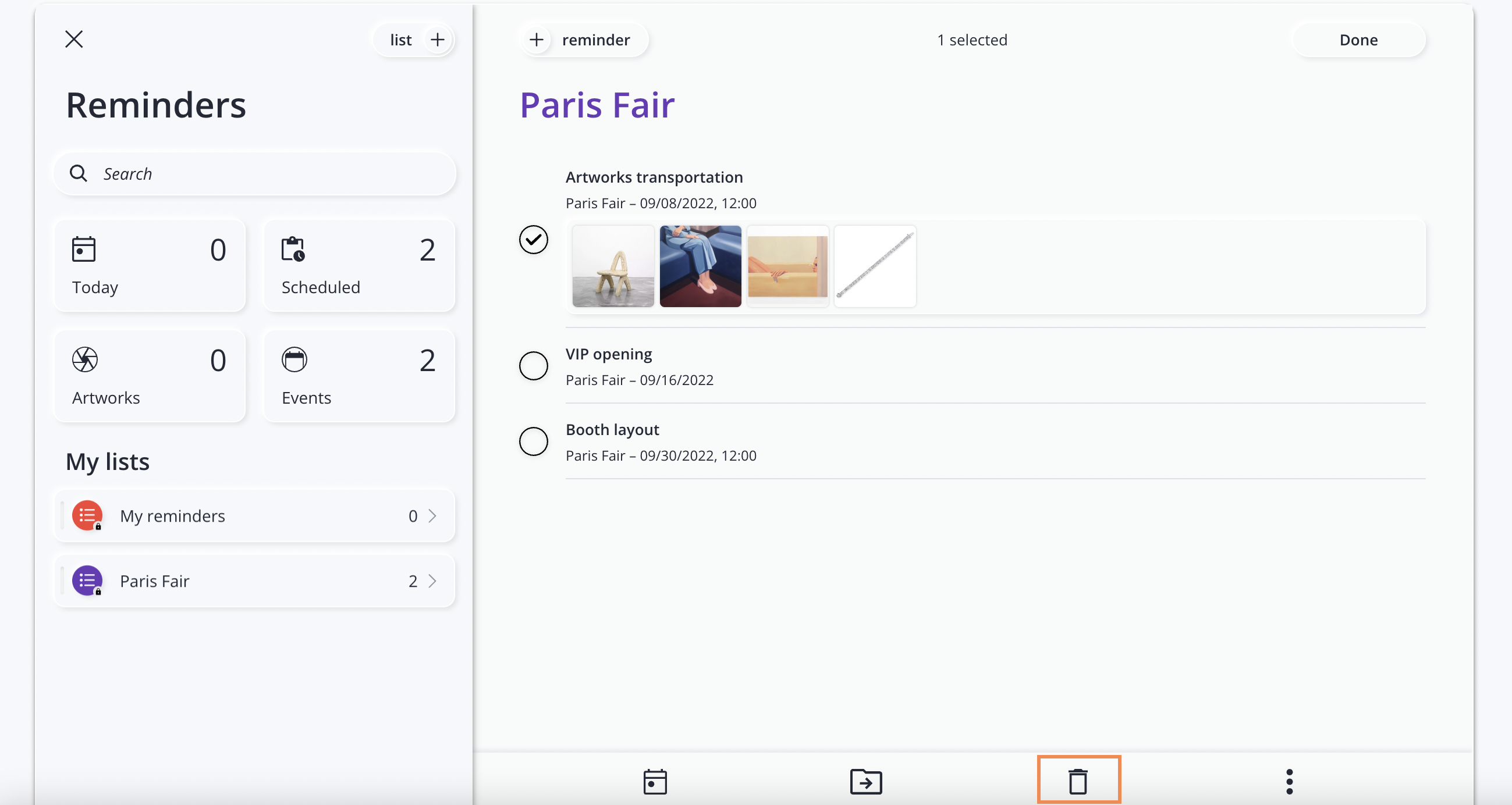 Mark selected events as completed by clicking on the three-dot symbol and clicking on Mark as completed.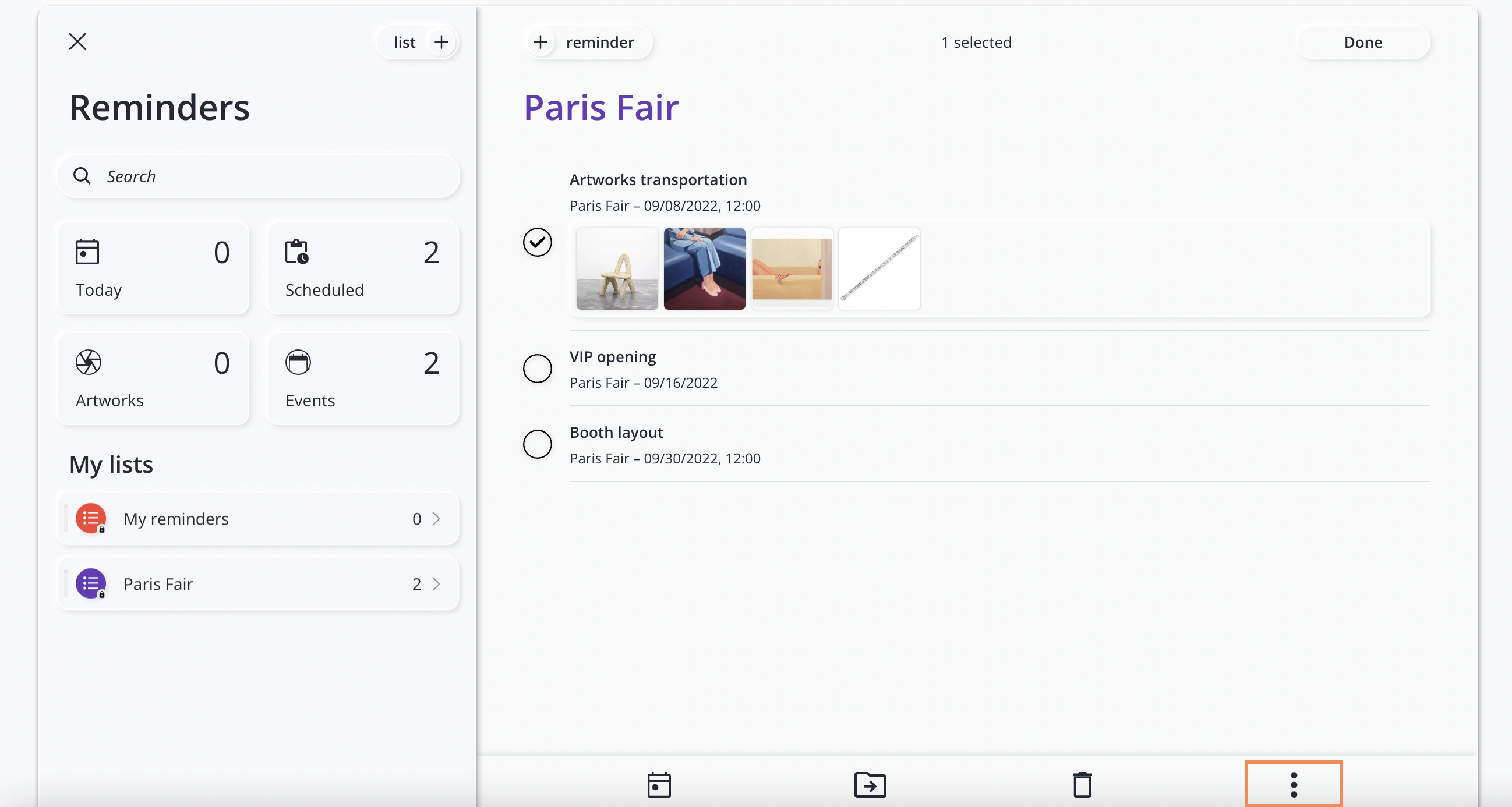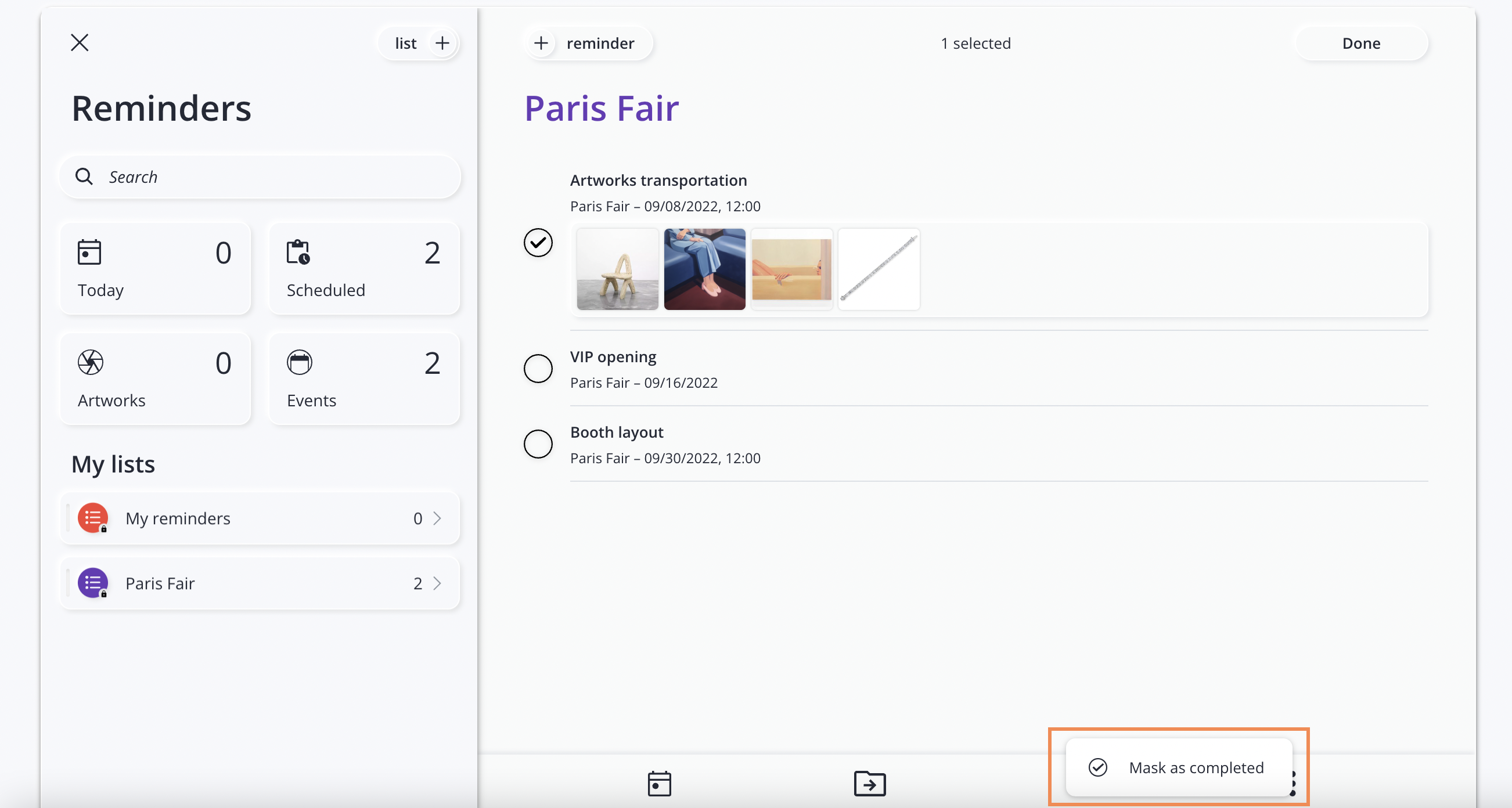 Should you encounter any trouble, or should any error pop up, we kindly ask you to write us at support@artshell.eu by providing us your information, the name of your account, the problem your are experiencing or the request for help. We ask you to be as detailed and specific as possible (you can also send us screenshots) with regards to the issue you are facing or the request for help, so to help our support department to be able to identify and solve the problem in the fastest way.