After logging into the Preview app, you will automatically view your artworks in grid mode.
Clicking on an artwork a page will be opened, it will contain the name of the artist and the main image of the artwork.
Using the + symbol in the bottom right corner, you can display the full caption of the artwork and any other information, documents or images, depending on the Settings you have entered.
By clicking on the image, it will be possible to view it full page and it will be possible to zoom in on its details.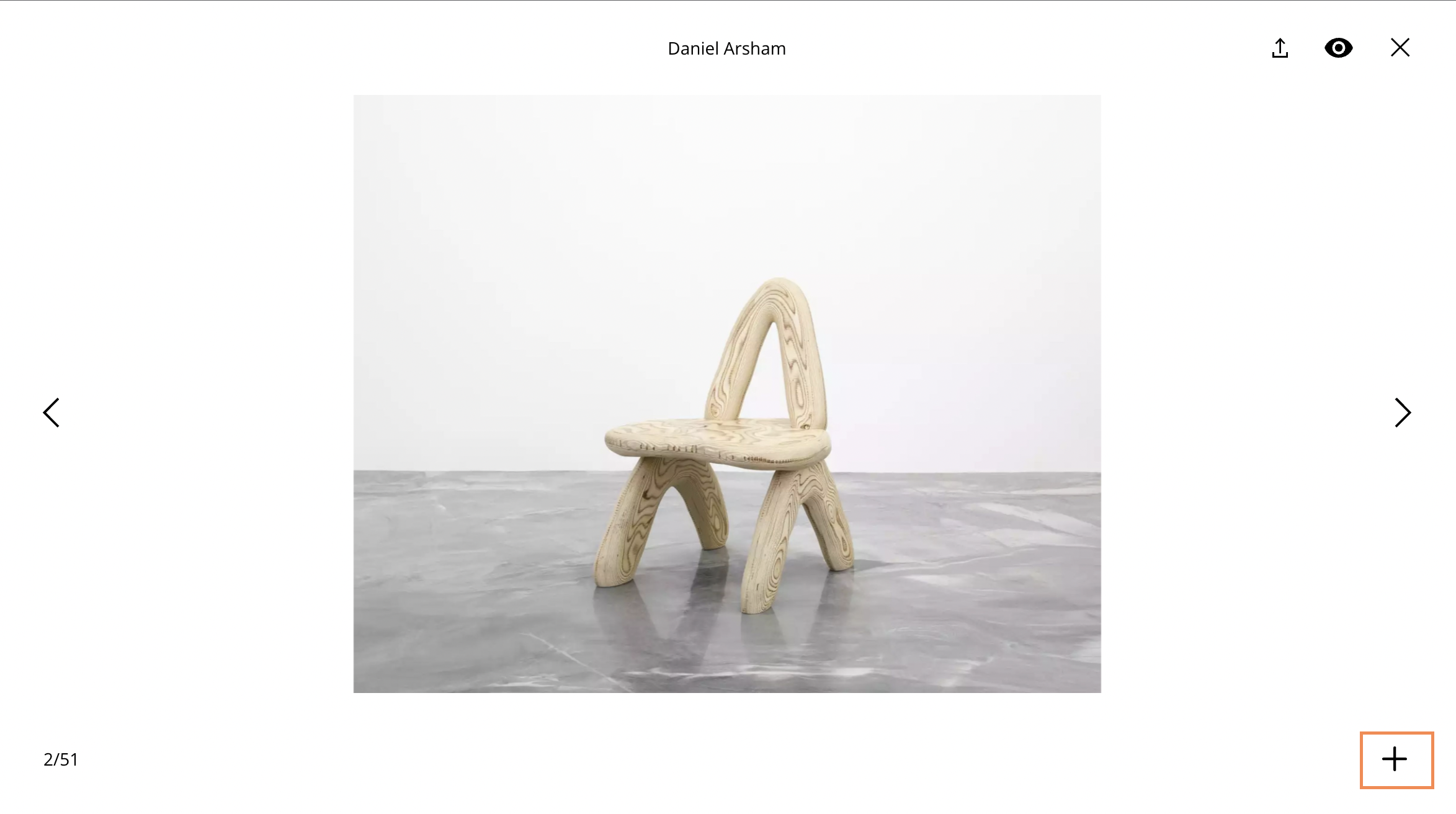 Once you have clicked on the + symbol, the information will automatically be visible for all the artworks; if you no longer wish to view it, simply click on the - symbol in the bottom right-hand corner.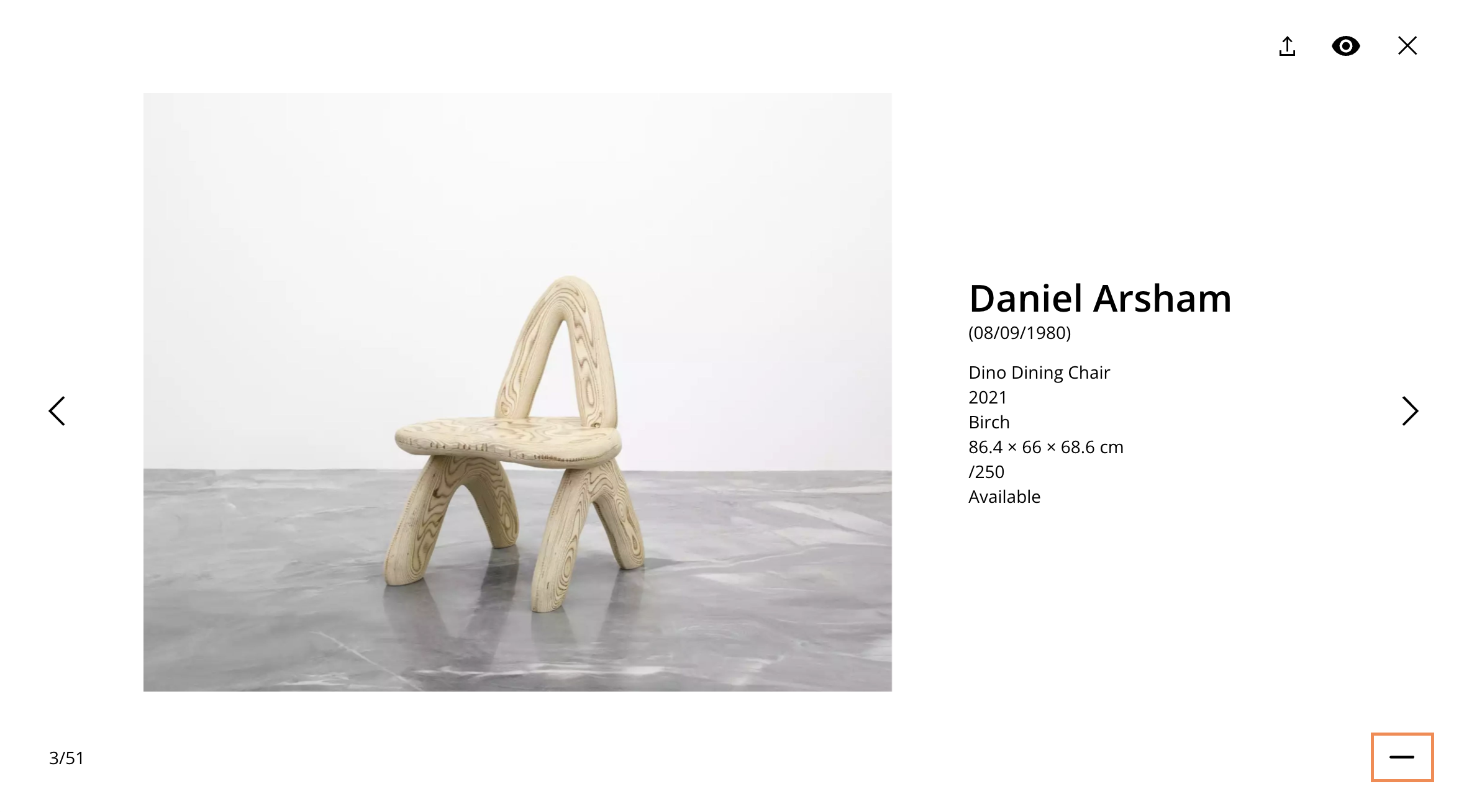 To go to the next or previous artwork, simply click on the side arrows or in the mobile version, simply swipe left or right on the screen of your device. A counter in the bottom left corner will indicate numerically which artwork from your archive you are viewing.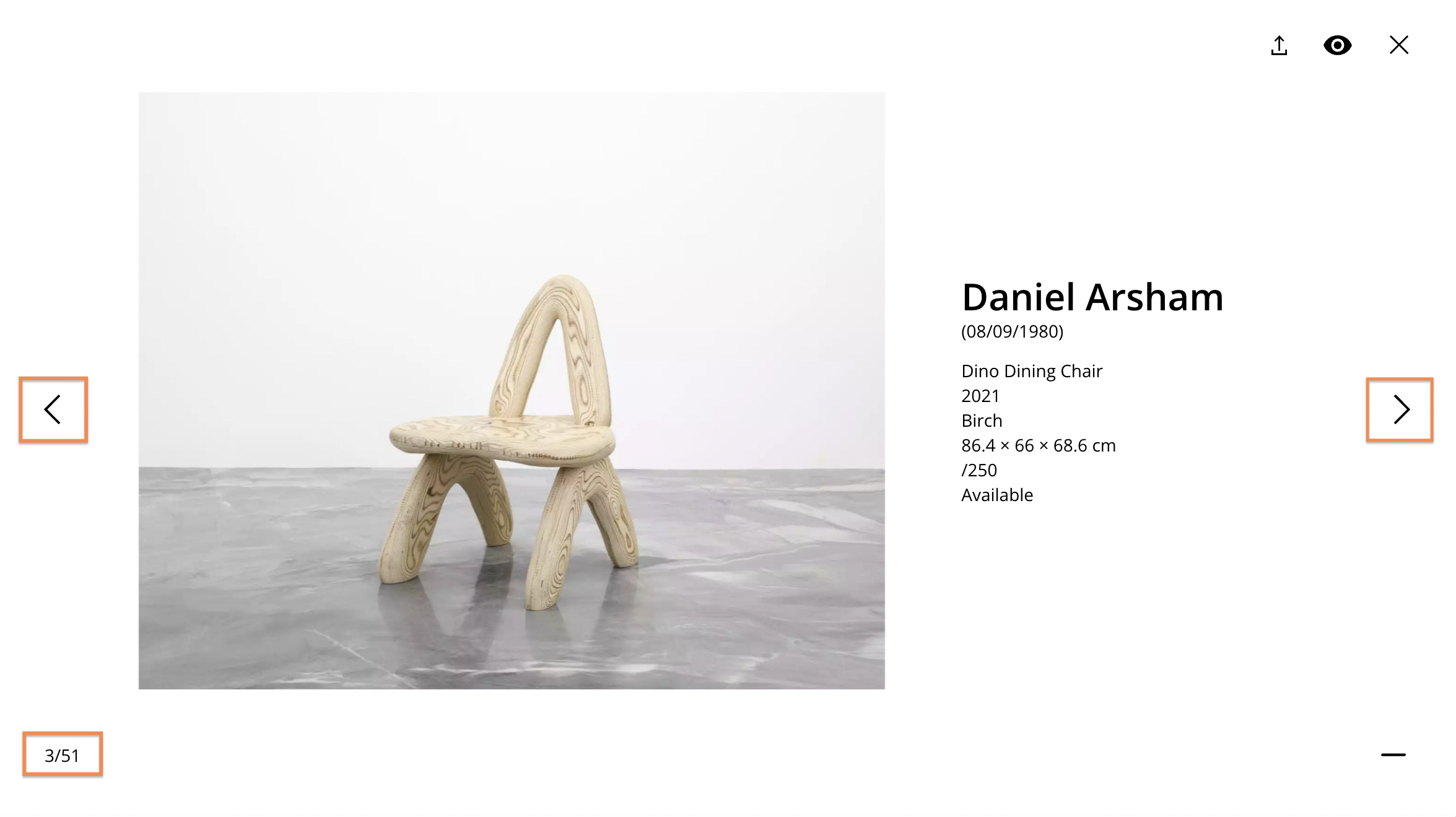 Through the arrow symbol at the top right you can share the work by e-mail or link, through the eye symbol you can make the price of the artwork visible or not, and by clicking the X symbol you return to the main page of the preview app.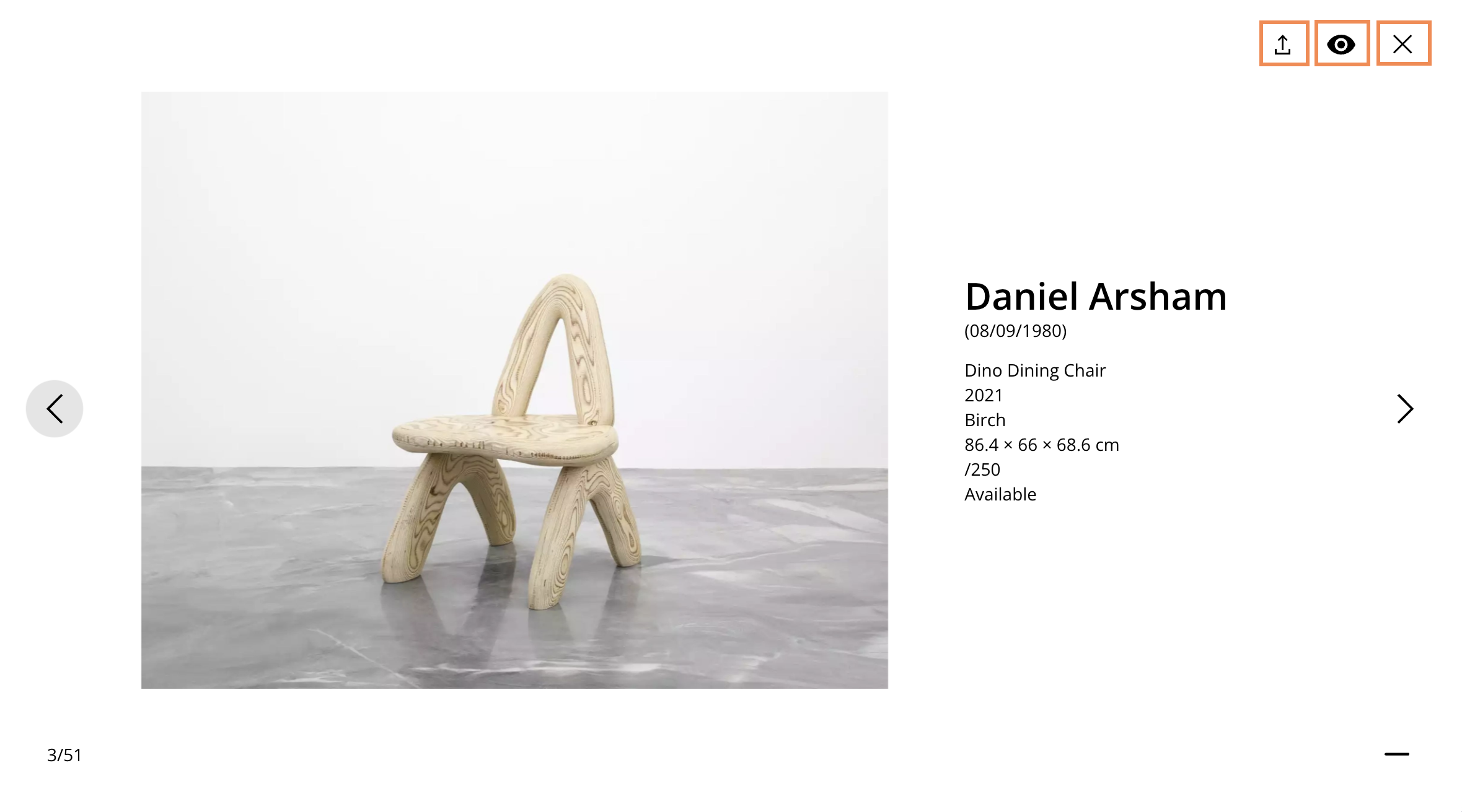 Should you encounter any trouble, or should any error pop up, we kindly ask you to write us at support@artshell.eu by providing us your information, the name of your account, the problem your are experiencing or the request for help. We ask you to be as detailed and specific as possible (you can also send us screenshots) with regards to the issue you are facing or the request for help, so to help our support department to be able to identify and solve the problem in the fastest way.