Via the Filter symbol in the top right-hand corner, it is possible to filter the artworks displayed in the Preview mode. By clicking the symbol, a side bar with the applicable filters will appear.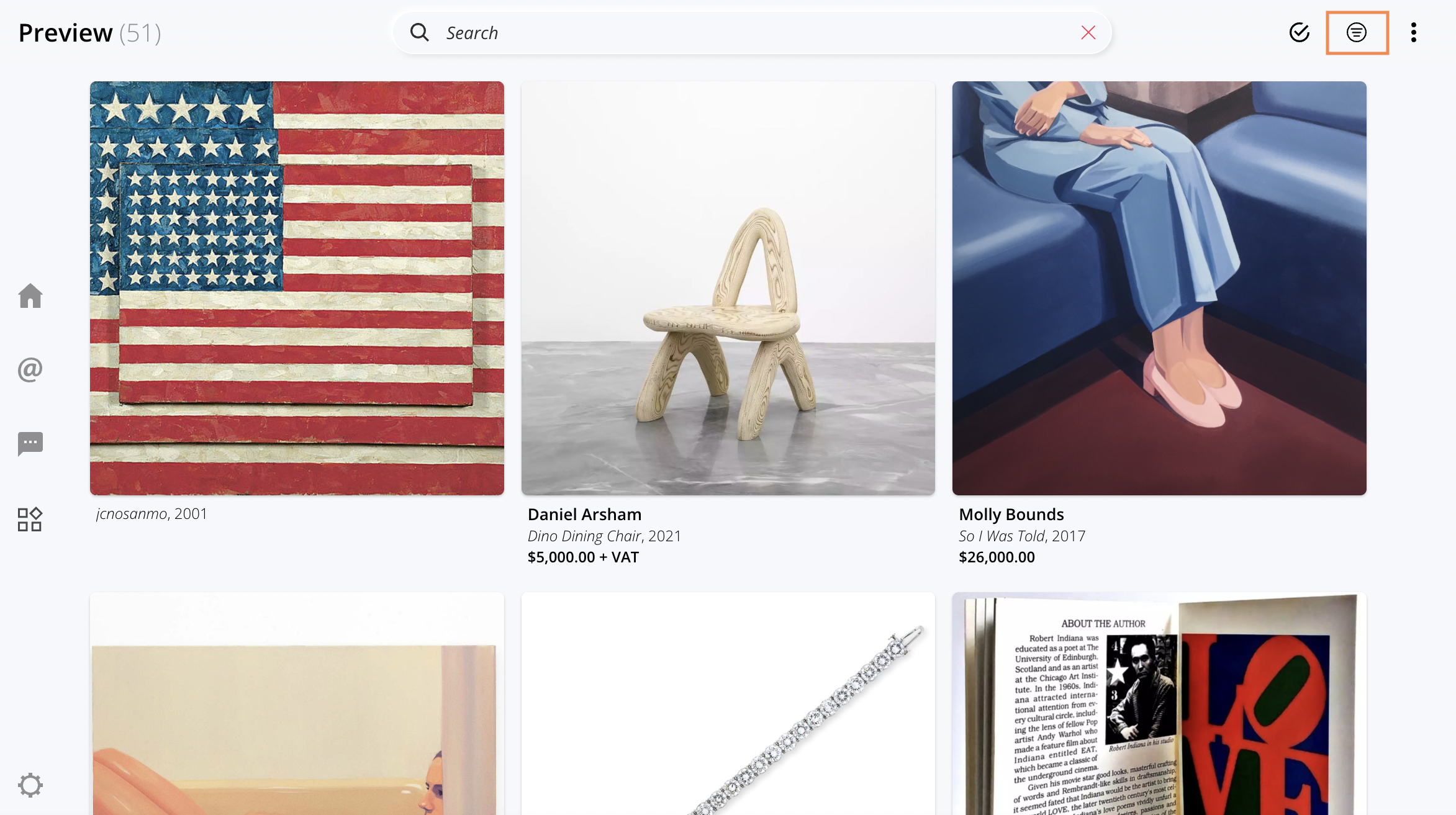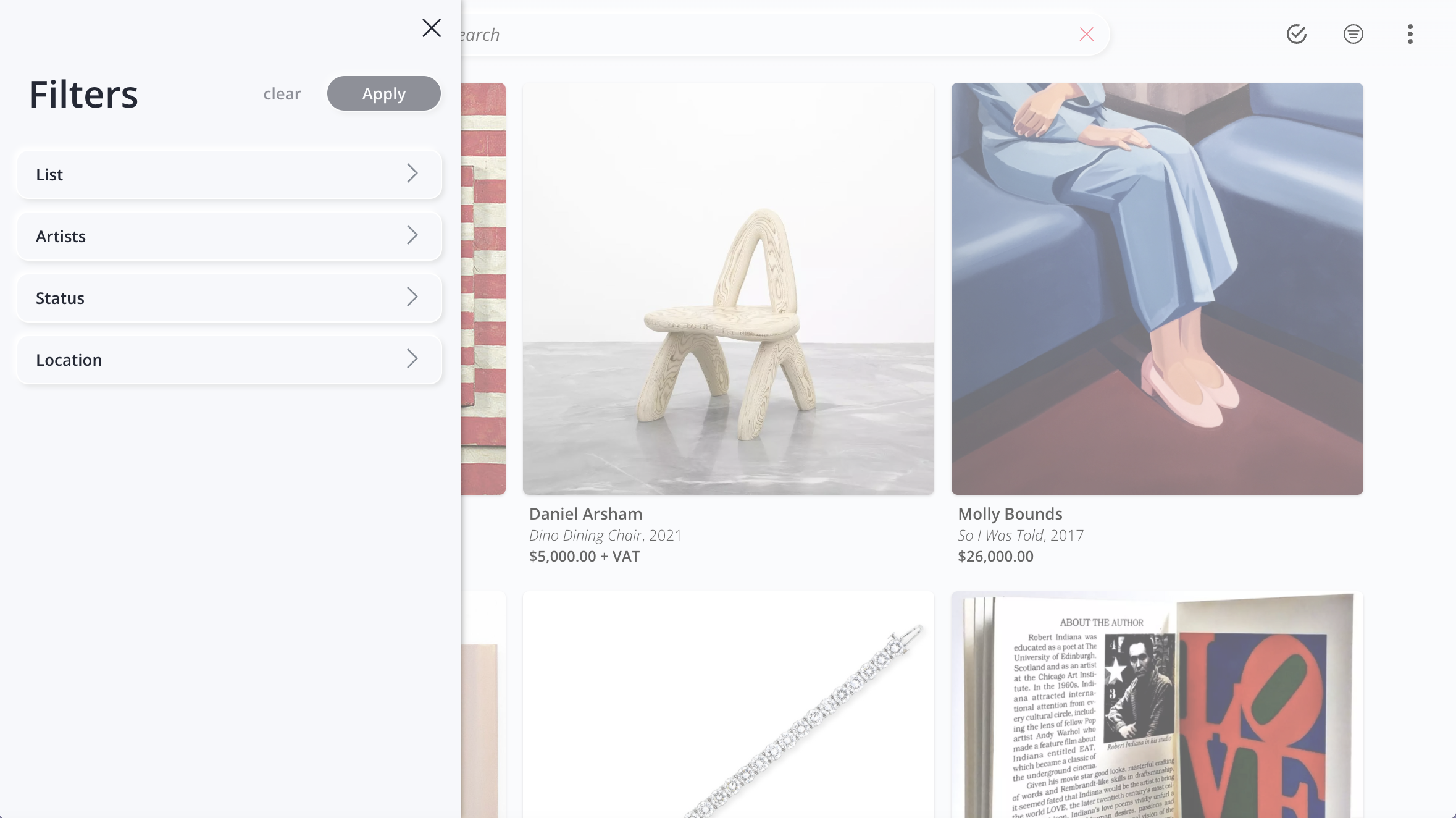 Artworks will be filterable by:
Lists previously created in the Artworks section
Artists present in your Artists section
Artwork status
Location of the artwork
To expand and view the filter options, click on the arrow next to the listed categories.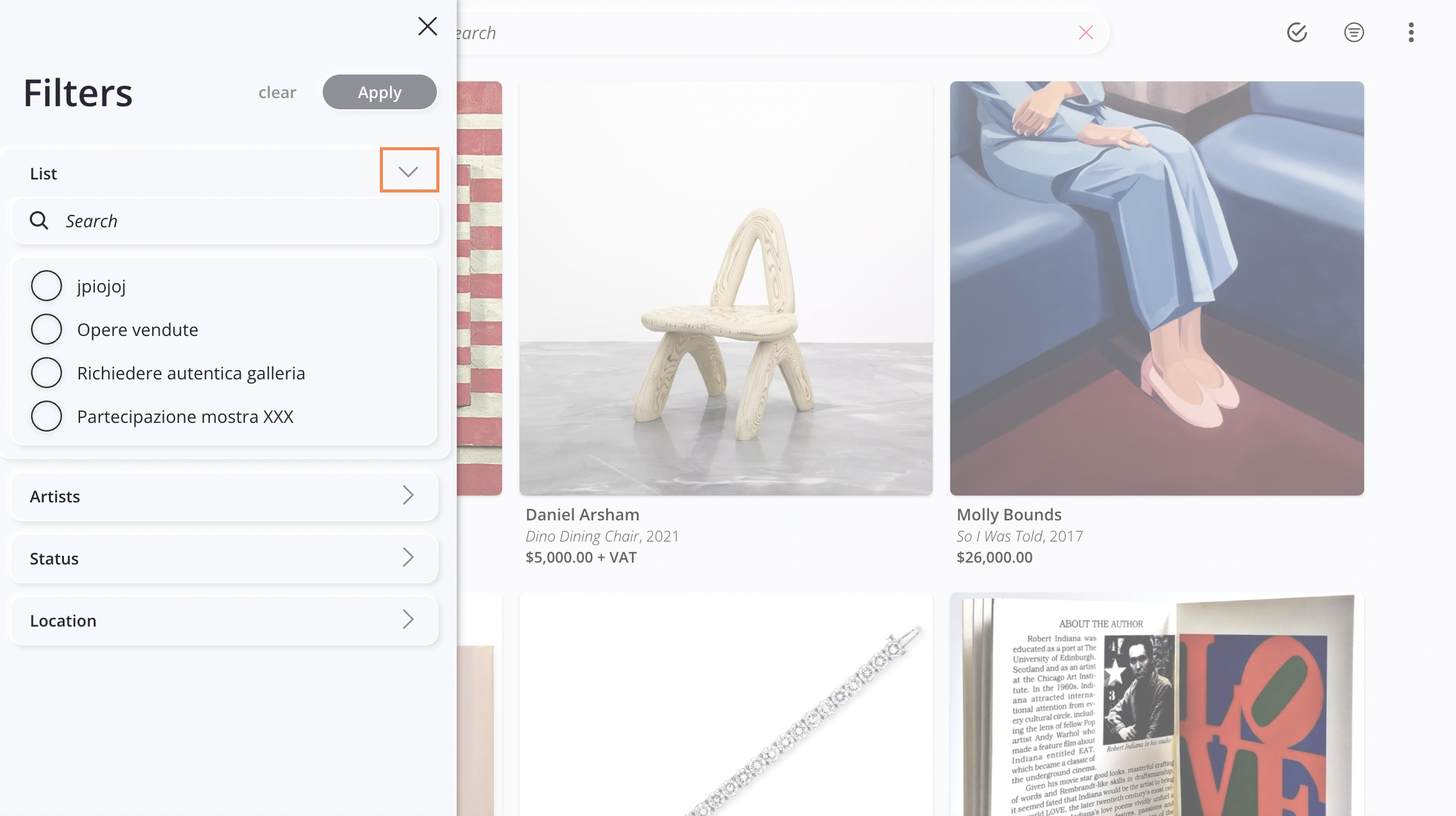 Then select one or more filters by clicking in the circle next to the filter name and click on apply to proceed.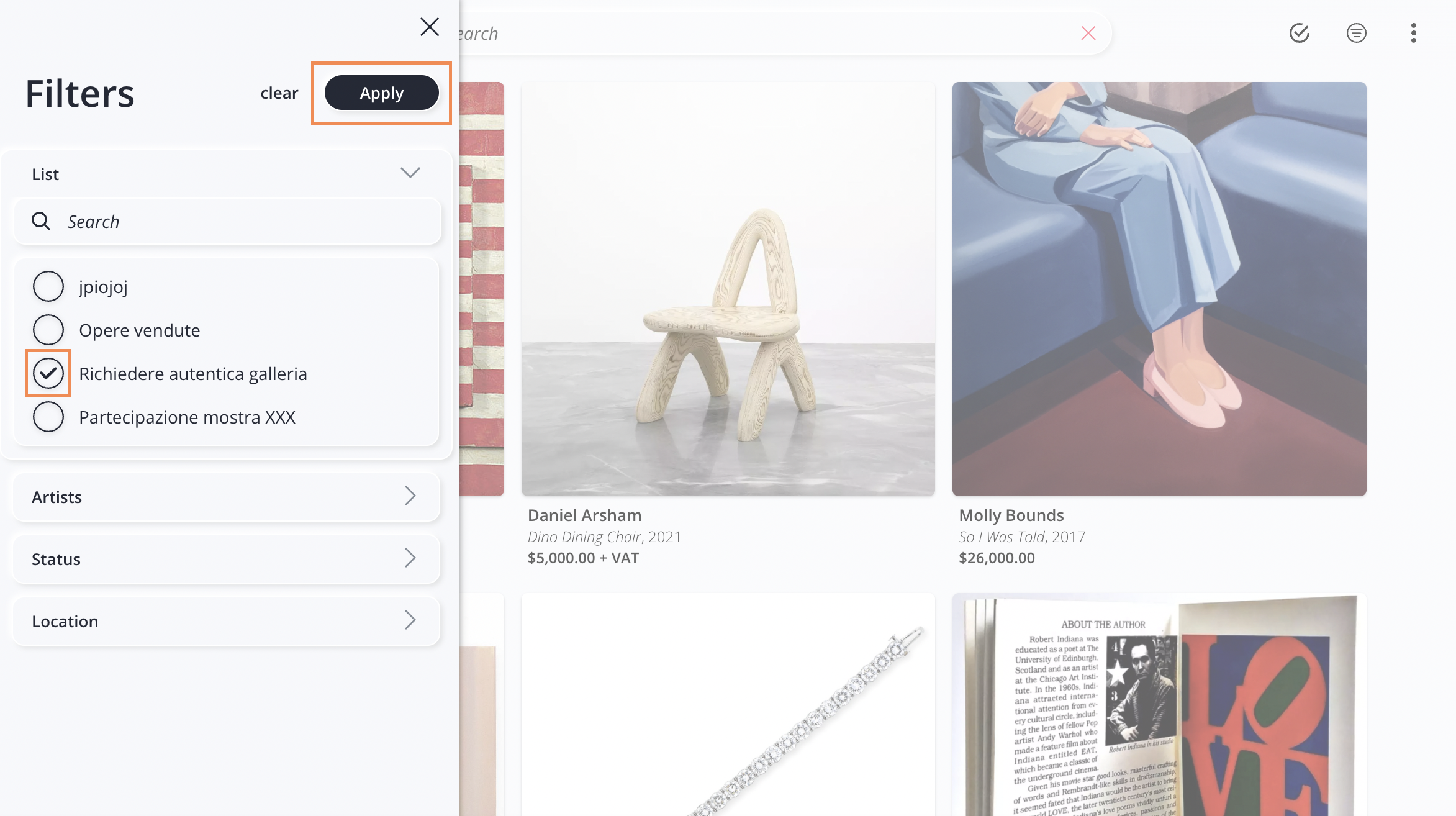 You will now see the filtered artworks, a counter will appear next to the filter symbol indicating the number of filters applied in the display.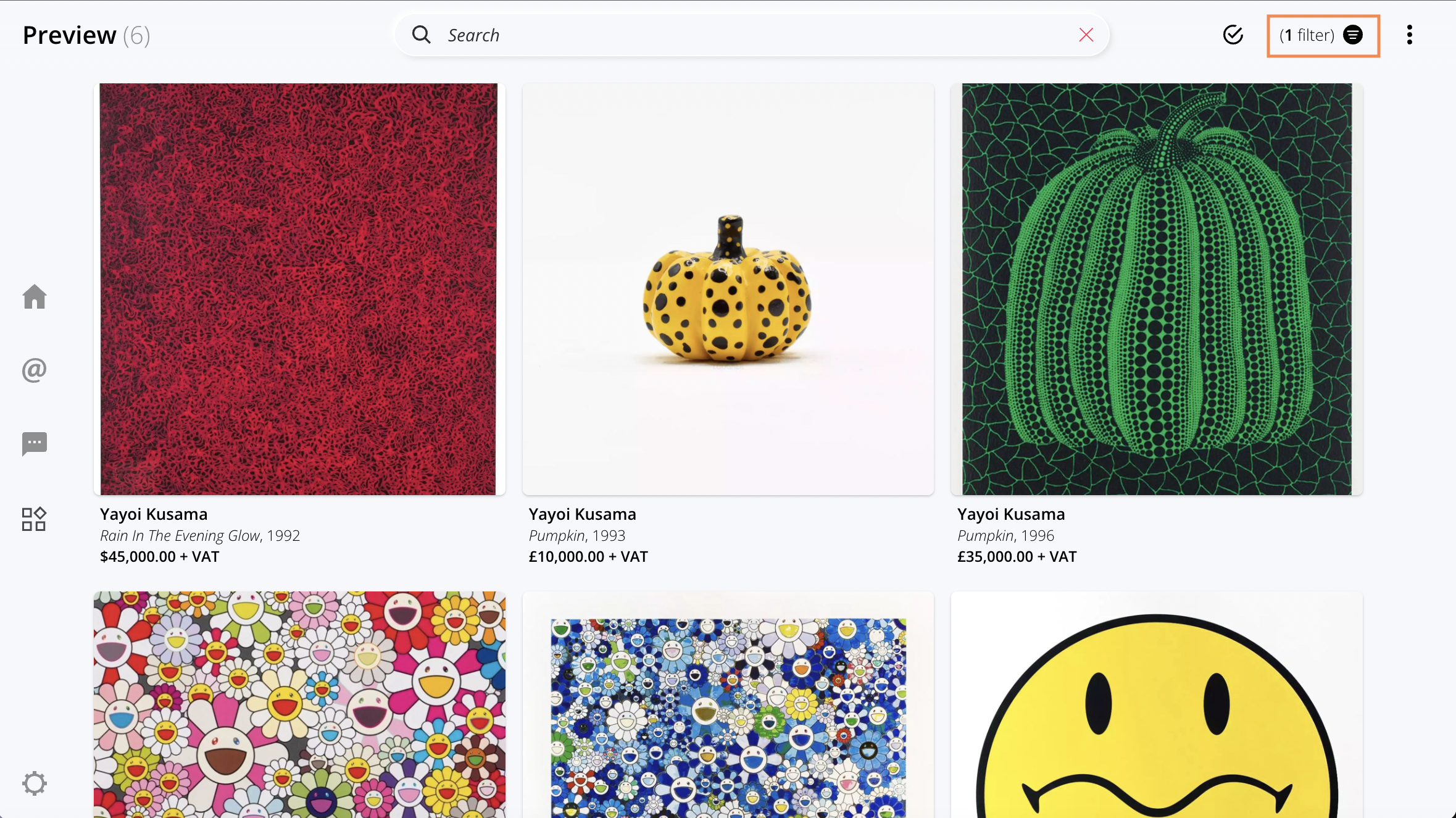 To delete the filter, click on the filter symbol again and so the filter sidebar will appear again. Here you can click on clear to delete existing filters and apply new ones.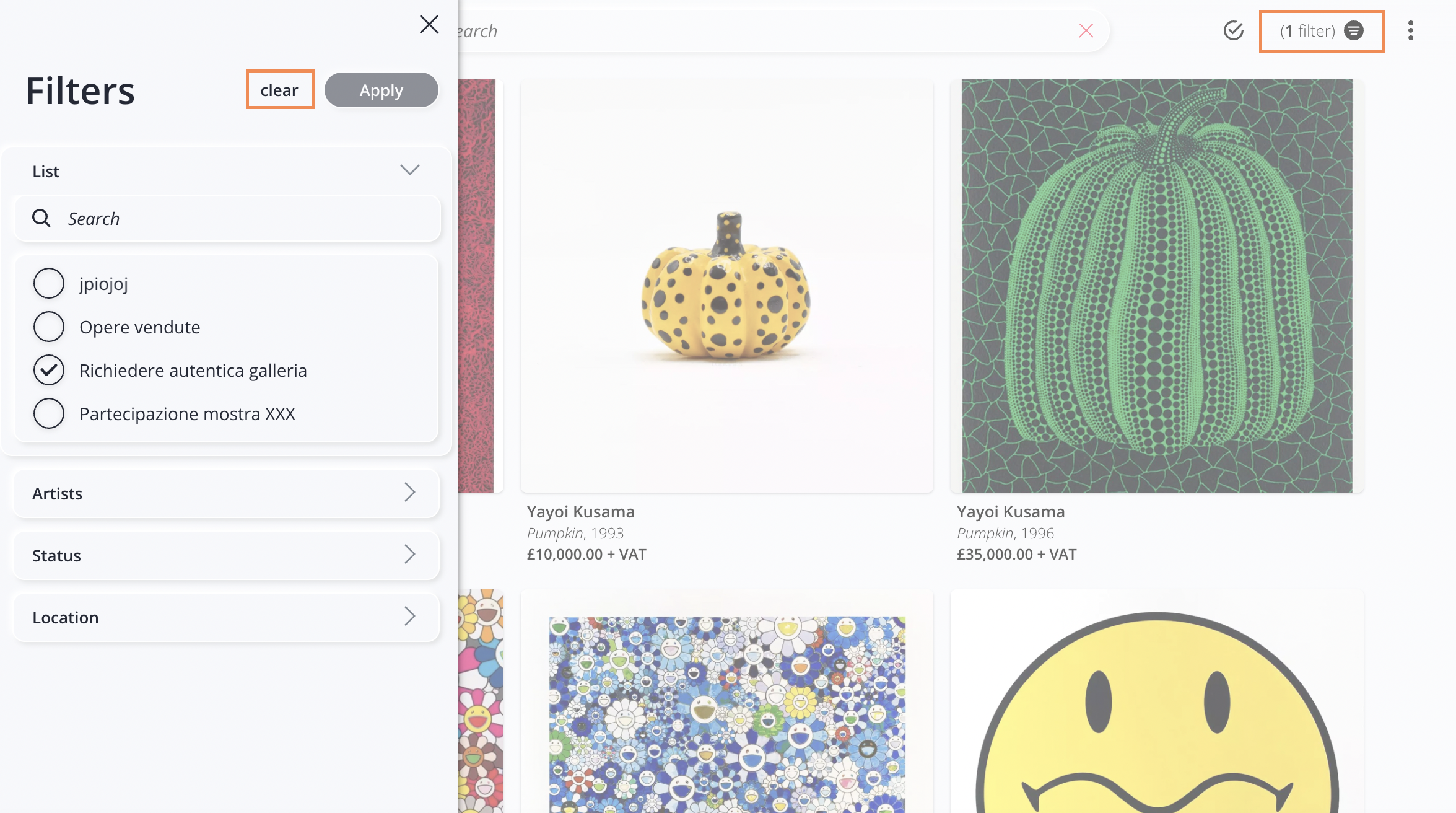 Should you encounter any trouble, or should any error pop up, we kindly ask you to write us at support@artshell.eu by providing us your information, the name of your account, the problem your are experiencing or the request for help. We ask you to be as detailed and specific as possible (you can also send us screenshots) with regards to the issue you are facing or the request for help, so to help our support department to be able to identify and solve the problem in the fastest way.