The share via Link mode allows you to share the Insight selected within a public link, it means it can be viewed by anyone with the URL address of the link.
Once clicked on the Insight you want to share, click on the three dots symbol in the tab at the top right. From the menu choose Export insight and then select Link mode from the export panel.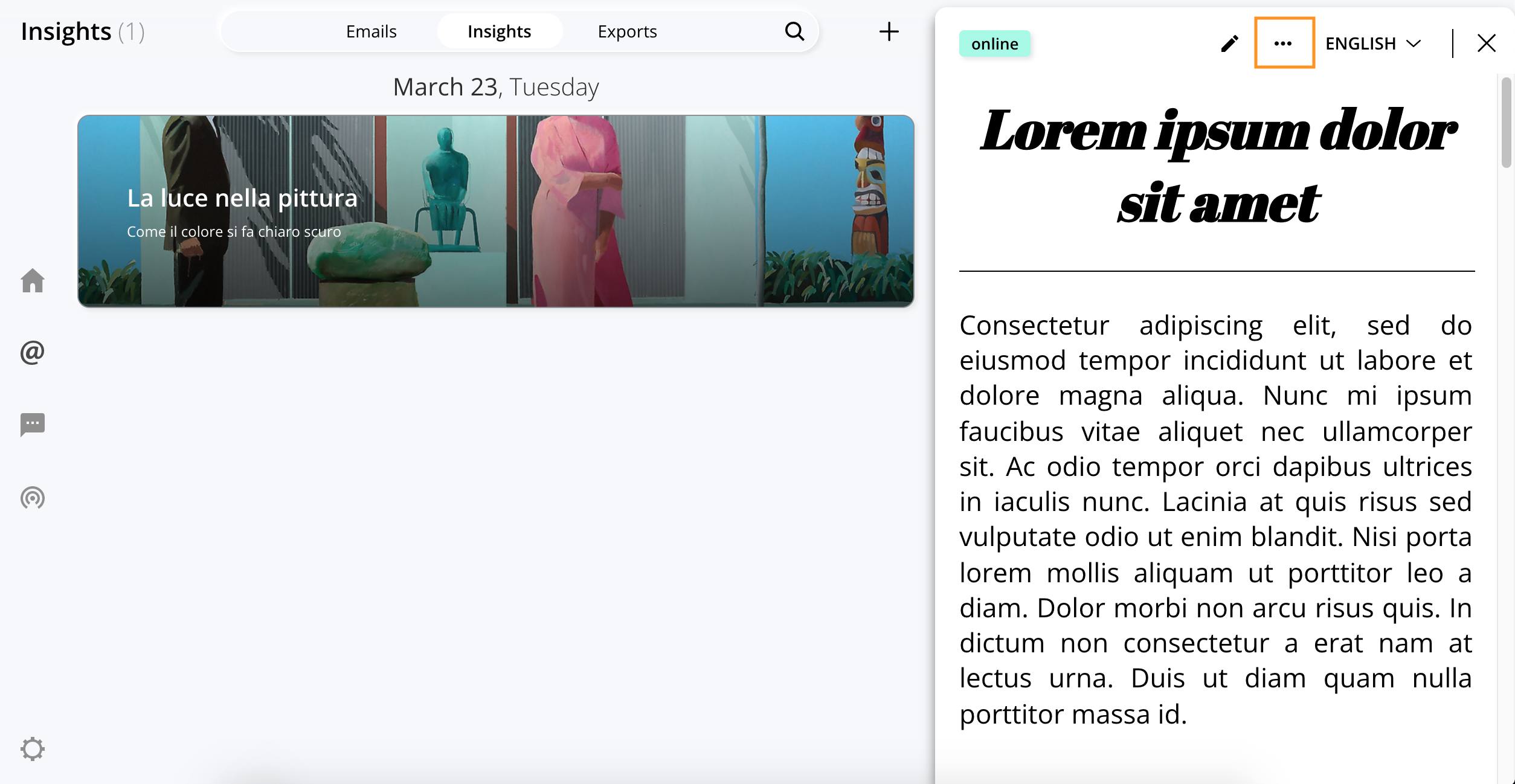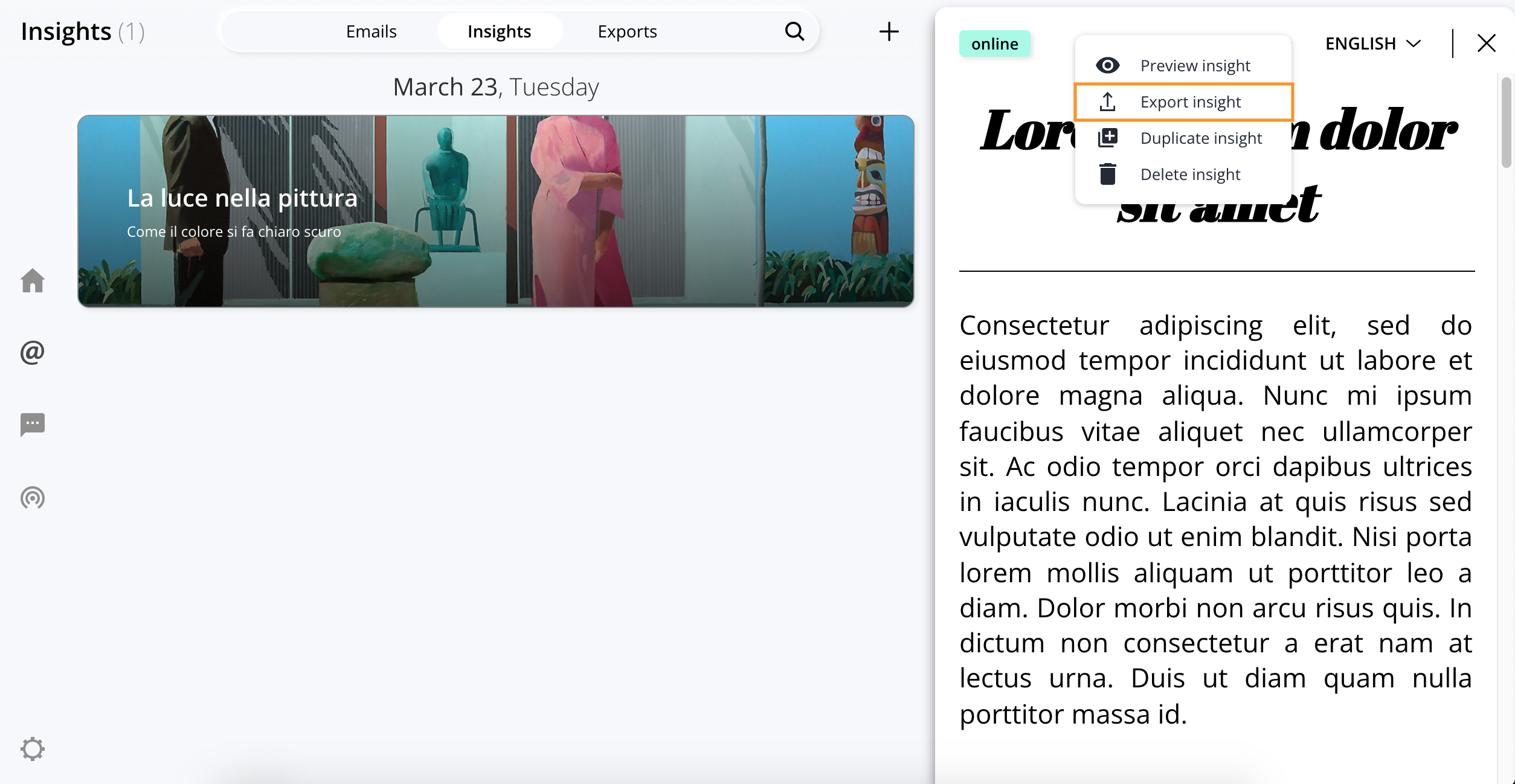 The system will open a window with the generated Insight link. In this panel you can: copy the link generated by clicking on it, or open it directly in a new panel of your browser, using the button on the right next to the link.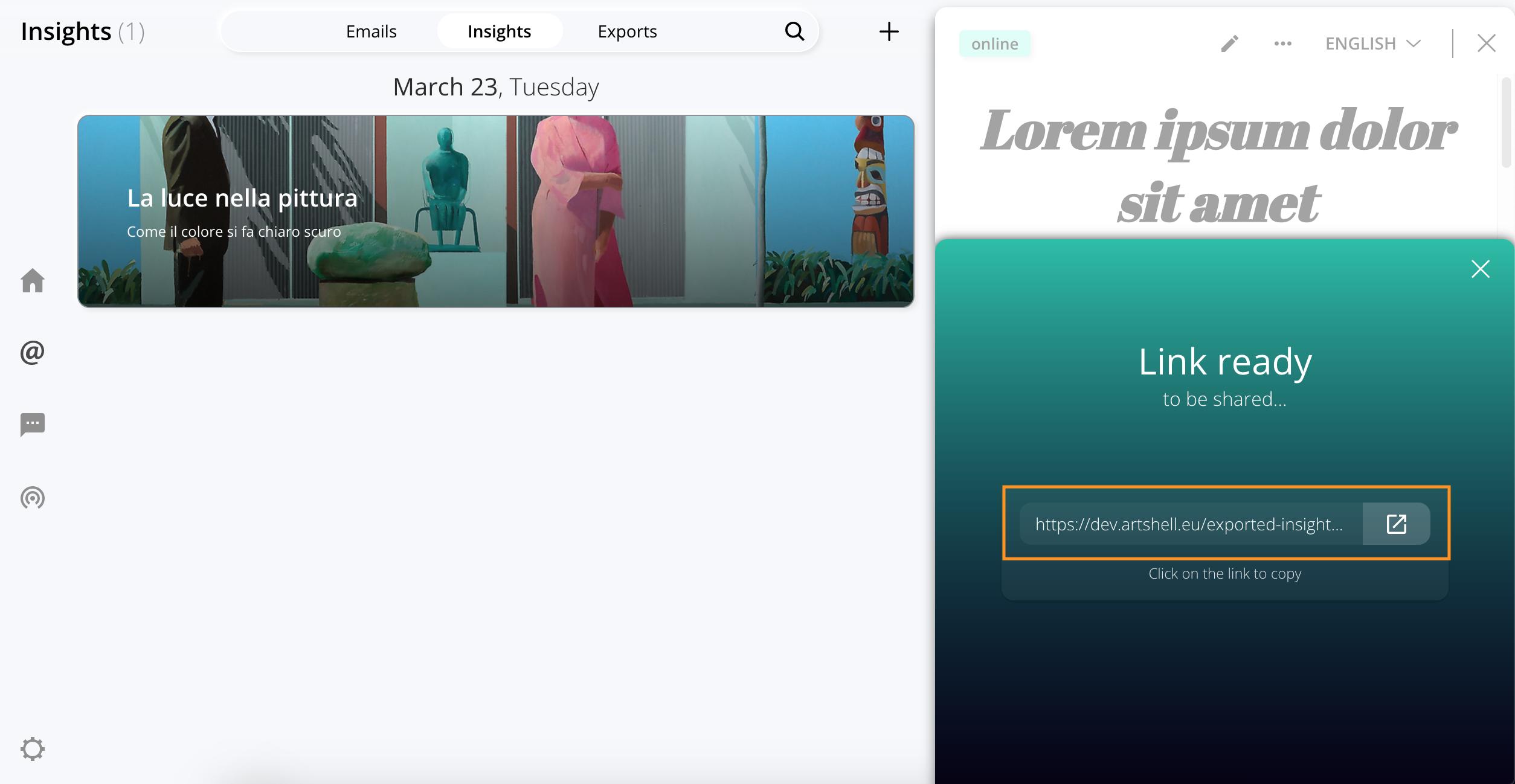 Please note: we remind you that the link is a public sharing method and therefore, the material will be visible to anyone who has access to the address of the generated link.
Should you encounter any trouble, or should any error pop up, we kindly ask you to write us at support@artshell.eu by providing us your information, the name of your account, the problem your are experiencing or the request for help. We ask you to be as detailed and specific as possible (you can also send us screenshots) with regards to the issue you are facing or the request for help, so to help our support department to be able to identify and solve the problem in the fastest way.