The last symbol in the menu allows you to manage the layout of the entire insight.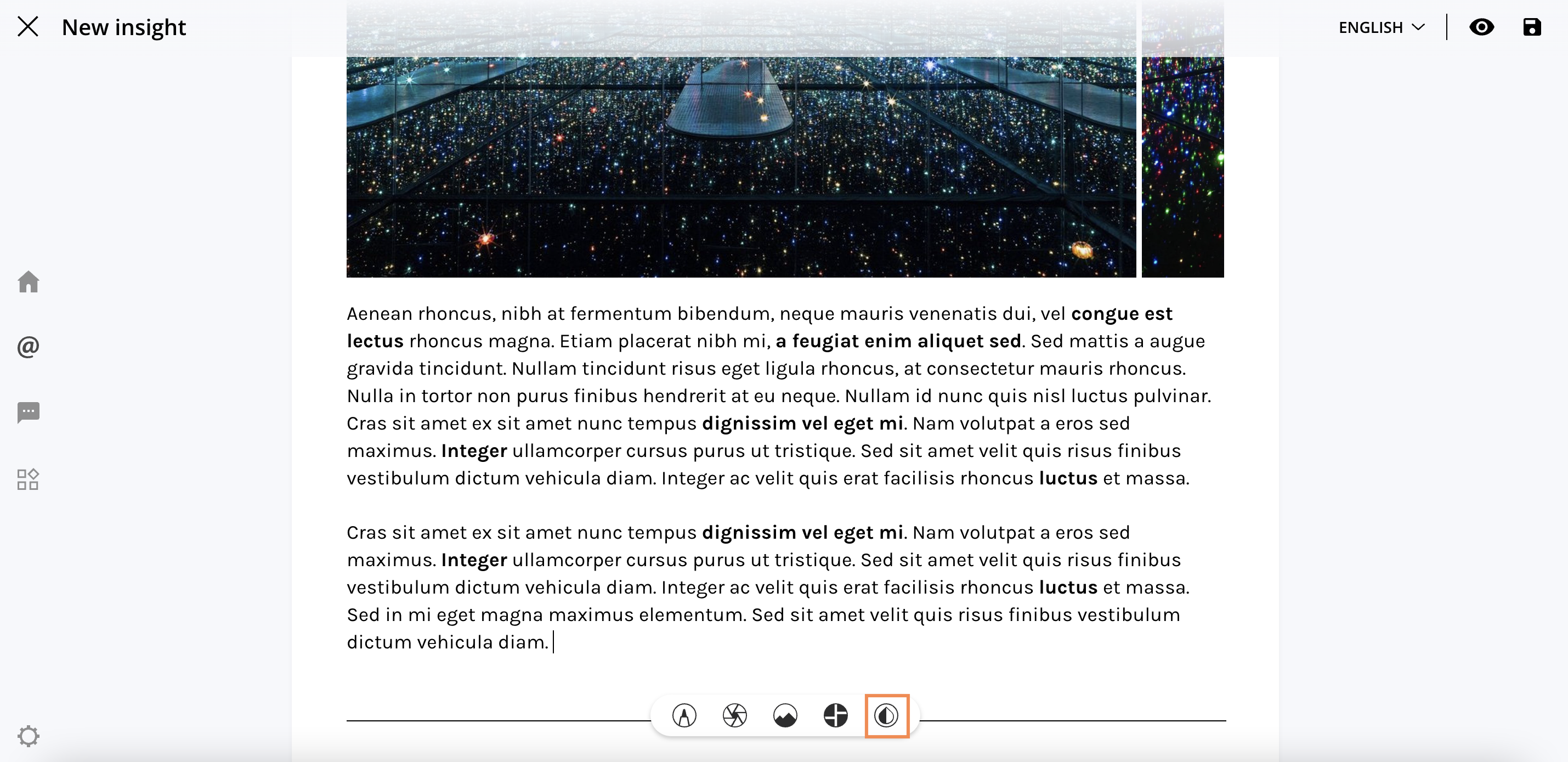 Specifically, you can format text with style, font size; manage text and background colour; set and save a colour palette of your choice.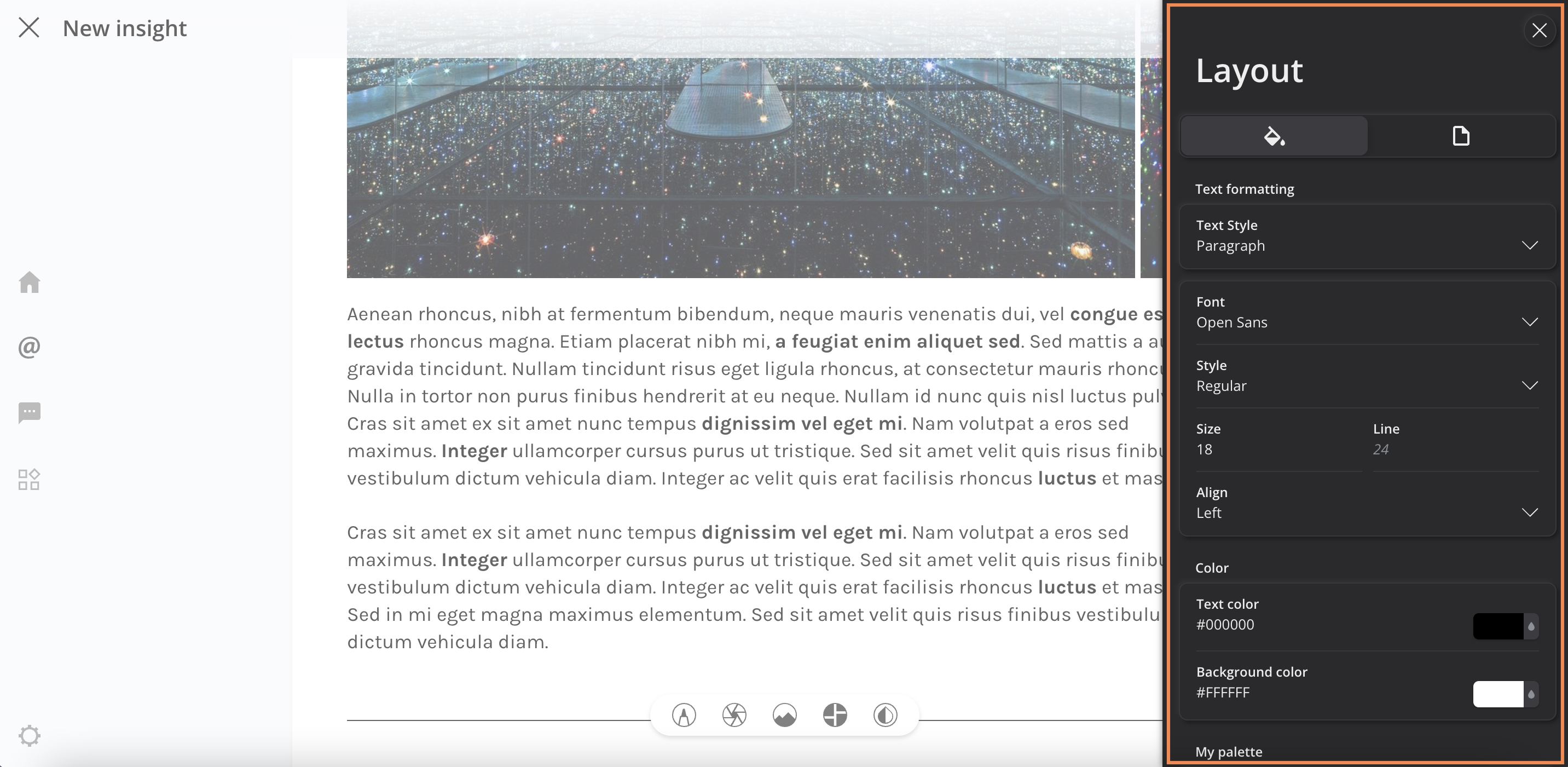 Selecting the document symbol instead will enable certain permissions and tools in the Insight, including: enabling the presence of the subtitle, enabling the field in which to enter the artist's name, enabling the unlocking of elements in the insight or comments on images. You can also save these settings to create a template to re-use in future Insights.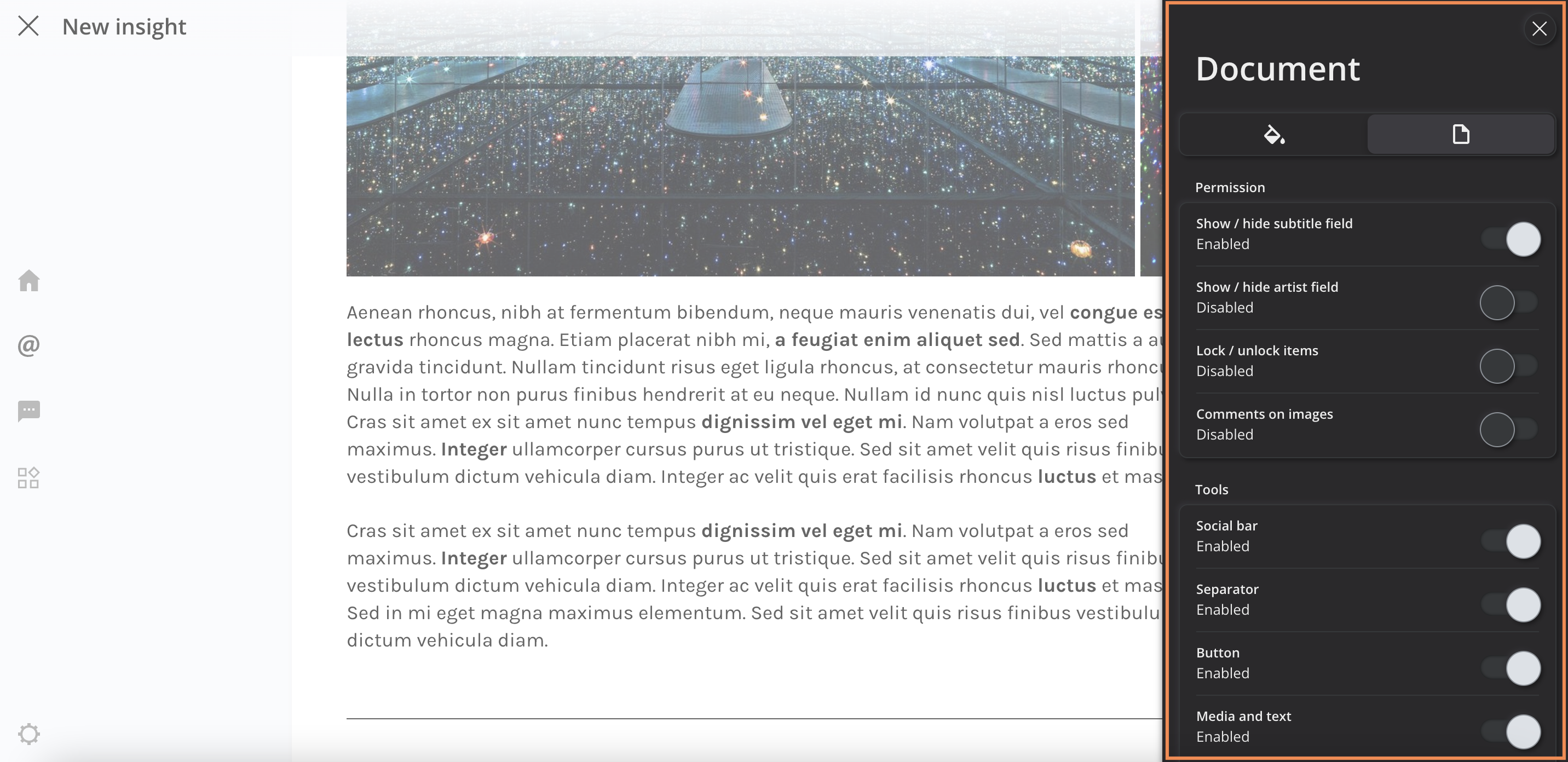 Should you encounter any trouble, or should any error pop up, we kindly ask you to write us at support@artshell.eu by providing us your information, the name of your account, the problem your are experiencing or the request for help. We ask you to be as detailed and specific as possible (you can also send us screenshots) with regards to the issue you are facing or the request for help, so to help our support department to be able to identify and solve the problem in the fastest way.